Petition to Boot Amber Heard from 'Aquaman' Sequel Adds 1M Names in 4 Days
A petition calling for actress Amber Heard to be removed from the upcoming Aquaman sequel has received 1 million new signatures in the past four days.
The petition on change.org titled "Remove Amber Heard from Aquaman 2" has received at least 3,114,465 signatures as of publication time. On Friday morning, the petition had just over 2 million signatures and shortly increased to 2,147,614 later in the day.
"Amber Heard has been exposed as a domestic abuser by Johnny Depp. In his $50 million lawsuit, Johnny Depp describes many incidents of domestic abuse that he suffered at the hands of his (then) wife Amber Heard," the petition's creator, Jeanne Larson, wrote as the description.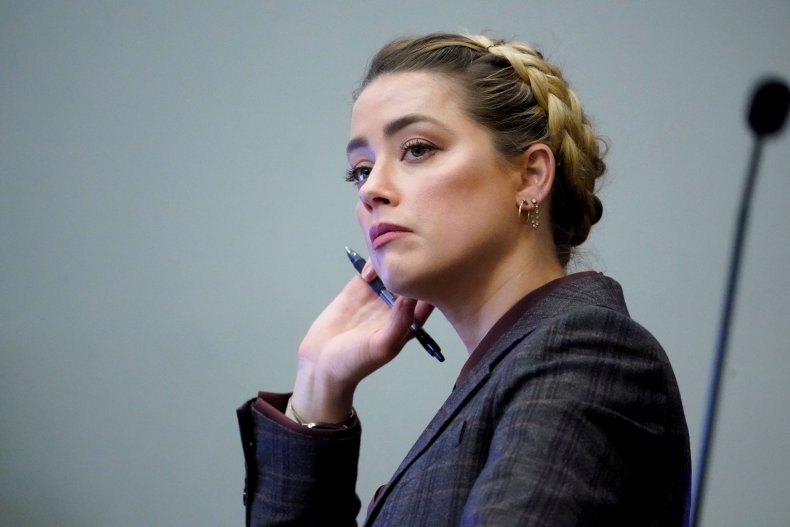 The creation of the petition came at the start of the trial between Depp and his ex-wife Heard, who starred in the DC Comics Aquaman movie. Depp recently filed a lawsuit against heard for defamation, claiming that a 2018 op-ed she wrote in The Washington Post, discussing domestic violence experiences, damaged his career as an actor. In response, Heard has countersued Depp, the star of the Pirates of the Caribbean movies, as she did not name him in the op-ed.
Heard is set to star in the Aquaman sequel, Aquaman and the Lost Kingdom, which is scheduled to be released in theaters in March 2023.
Prior to the creation of the petition, Aquaman and the Lost Kingdom producer Peter Safran spoke to Deadline about calls for Heard to be removed from the film amid ongoing disputes between Heard and Depp.
"I don't think we're ever going to react to, honestly, pure fan pressure," Safran told Deadline in 2021. "One is not unaware of what is going on in the Twitter-verse, but that doesn't mean you have to react to it or take it as gospel or accede to their wishes."
The petition states that "Warner Brothers and DC Entertainment should and must remove Heard from their Aquaman 2 film project. They must not ignore the suffering of Heard's victims, and must not glamorize a domestic abuser...Do the right thing. Remove Amber Heard from Aquaman 2."
During the hearing on Monday, two different witness testimonies discussed the op-ed and how it changed the way movie studious perceived Depp.
Depp's talent manager, Jack Whigham said that the op-ed created "a death-knell catastrophic" situation for the actor.
Similarly, entertainment lawyer Richard Marks testified that the op-ed "damaged" Depp's career.
Newsweek reached out to a representative for Heard and DC Entertainment for comment.