PG&E Power Shutoff Address Checker: List of California Counties and Cities Potentially Affected by Planned Outage
On Monday, PG&E announced that it might shut power off in a number of Californian counties on Wednesday, following a forecasted high wind event which could increase the risk of wildfires. Today, PG&E has released a list that suggests that more than 300,000 customers could be affected.
PG&E released a list of counties in California that could face a potential public safety power shutdown beginning tomorrow (Wednesday) morning. The list states that an estimated 302,992 PG&E customers could be affected.
The list will be updated with the times of the planned shutdown in each county when PG&E decides whether or not it will go ahead with the power shut off. Currently, the utility company is urging customers to prepare for an outage that could last several days.
Preparing for an outage includes creating an emergency kit containing water, non-perishable food, a first aid kit, personal hygiene items, torches, back up chargers, and batteries. Residents should also prepare an evacuation plan should they need to leave their homes. Consider all family members, especially children, elderly or disabled members, and pets, when planning the route. For more information, read our guide on how to prepare for a planned power outage.
This lastest potential shutdown announcement comes after a number of planned outages by PG&E that have taken place throughout October. PG&E turns the power off when high winds and dry conditions are forecast, as if a power line is damaged, it carries the risk of starting a wildfire. The risk has been increased this year as California's wet season is delayed.
California has suffered from wildfires in recent years and as recently as this month. Last year, California faced its deadliest wildfire, the Camp Fire, which killed at least 85 people and took firefighters 17 days to extinguish. In May, it was determined that it was PG&E equipment that caused the Camp Fire.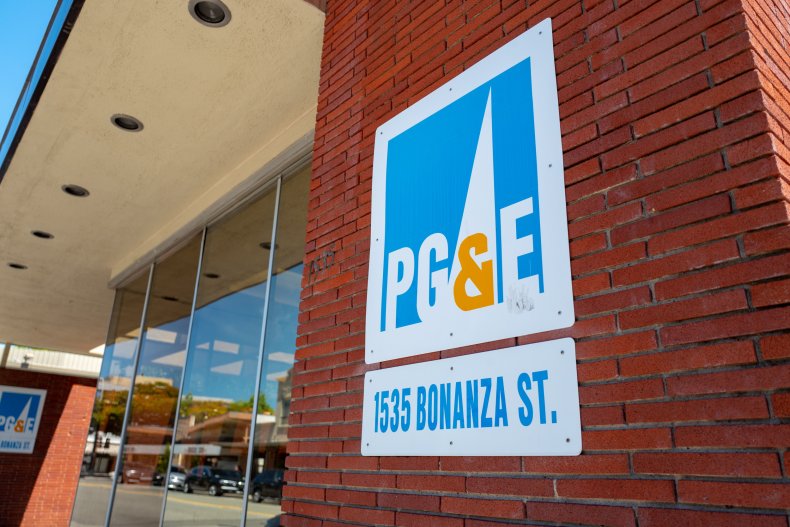 Counties in California and the number of people that could be affected by a PG&E Power Shutdown on Wednesday, November 20:
Alameda – 12,200
Berkeley, Oakland, San Leandro
Amador – 2,690
Amador City, Drytown, Fiddletown, Plymouth, River Pines, Sutter Creek
Butte – 14,110
Bangor, Berry Creek, Butte Meadows, Chico, Clipper Mills, Cohasset, Forbestown, Forest Ranch, Magalia, Oroville, Paradise, Stirling City
Colusa – 20
Arbuckle, Williams
Contra Costa – 23,230
Canyon, El Sobrante, Lafayette, Moraga, Orinda, Pinole, Pleasant Hill, Richmond
El Dorado – 38,570
Camino, Coloma, Cool, Diamond Springs, El Dorado, El Dorado Hills, Garden Valley, Georgetown, Greenwood, Grizzly Flats, Kelsey, Kyburz, Lotus, Mount Ankum, Pacific House, Pilot Hill, Placerville, Pollock Pines, Rescue, Shingle Springs, Somerset, Twin Bridges
Glenn – 230
Elk Creek
Lake – 13,370
Clearlake, Cobb, Finley, Hidden Valley Lake, Hopland, Kelseyville, Lakeport, Loch Lomond, Lower Lake, Middletown
Marin – 23,440
Bolinas, Fairfax, Forest Knolls, Inverness, Lagunitas, Marshall, Mill Valley, Muir Beach, Nicasio, Novato, Olema, Point Reyes Station, San Anselmo, San Geronimo, San Rafael, Stinson Beach, Woodacre
Mendocino – 3,080
Gualala, Hopland, Point Arena
Napa – 11,180
Angwin, Calistoga, Deer Park, Lake Berryessa, Napa, Oakville, Pope Valley, Rutherford, Yountville
Nevada –30,030
Emigrant Gap, Grass Valley, Nevada City, Norden, North San Juan, Penn Valley, Rough and Ready, Soda Springs, Washington
Placer – 12,440
Alta, Applegate, Auburn, Baxter, Colfax, Dutch Flat, Emigrant Gap, Foresthill, Gold Run, Granite Bay, Lincoln, Meadow Vista, Weimar
Plumas – 780
Belden, La Porte, Quincy, Story
San Mateo – 70
La Honda, Pescadero
Santa Clara – 2,978
Cupertino, Gilroy, La Honda, Los Gatos, Redwood Estates, Saratoga, Watsonville
Santa Cruz –36,164
Aptos, Ben Lomond, Boulder Creek, Brookdale, Capitola, Davenport, Felton, Freedom, Los Gatos, Mount Hermon, Santa Cruz, Scotts Valley, Soquel, Watsonville
Shasta – 21,270
Anderson, Bella Vista, Big Bend, Cottonwood, French Gulch, Igo, Lakehead, Manton, Millville, Montgomery Creek, Oak Run, Palo Cedro, Platina, Round Mountain, Shasta, Shingletown, Whitmore
Sierra – 1,160
Alleghany, Downieville, Goodyears Bar, North San Juan, Sierra City
Solano – 1,970
Fairfield, Suisun City, Vacaville
Sonoma – 39,940
Annapolis, Bodega, Bodega Bay, Calistoga, Cazadero, Cloverdale, Duncans Mills, Forestville, Geyserville, Glen Ellen, Guerneville, Healdsburg, Jenner, Kenwood, Monte Rio, Penngrove, Rio Nido, Santa Rosa, Sonoma, Sea Ranch, Stewarts Point, Villa Grande, Windsor
Tehama – 9,530
Cottonwood, Flournoy, Manton, Mill Creek, Mineral, Paskenta, Paynes Creek, Red Bluff
Trinity – 50
Unincorporated areas of Trinity
Yolo – 400
Brooks, Guinda, Rumsey
Yuba – 3,940
Bangor, Browns Valley, Brownsville, Camptonville, Challenge, Dobbins, Forbestown, Marysville, Oregon House, Rackerby, Strawberry Valley