Photos: North Korea's Kim Jong Un Laughed Like a Child During New Ballistic Missile Launch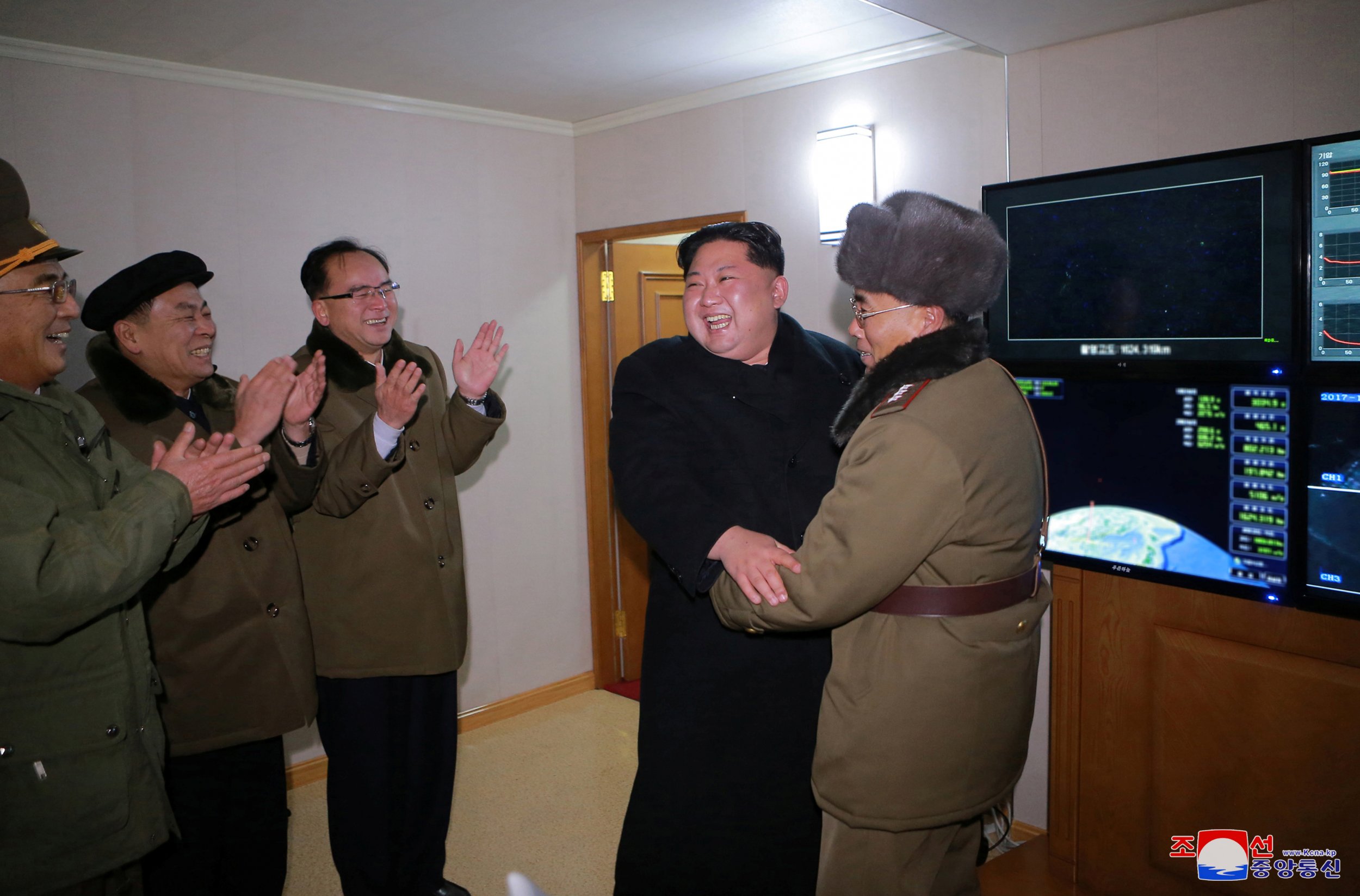 North Korea's latest ballistic missile test made its dictator Kim Jong Un look like a kid in a candy store.
In photos released Thursday from North Korea's state-run media, Kim is seen smiling and laughing as the missile––North Korea's most powerful intercontinental ballistic missile yet––is launched. The missile, called the Hwasong 15, reached an altitude of roughly 2,800 miles (more than 10 times higher than the international space station), traveled for roughly 50 minutes and approximately 620 miles before landing in the Sea of Japan Tuesday. This was North Korea's first missile launch in more than two months, and its 16th test in 2017.
North Korea's rapidly expanding long-range missile program evidently excites Kim a great deal.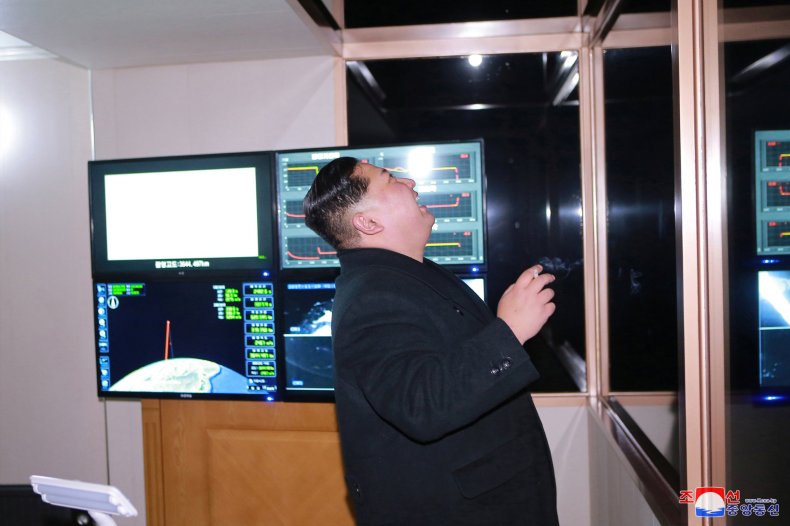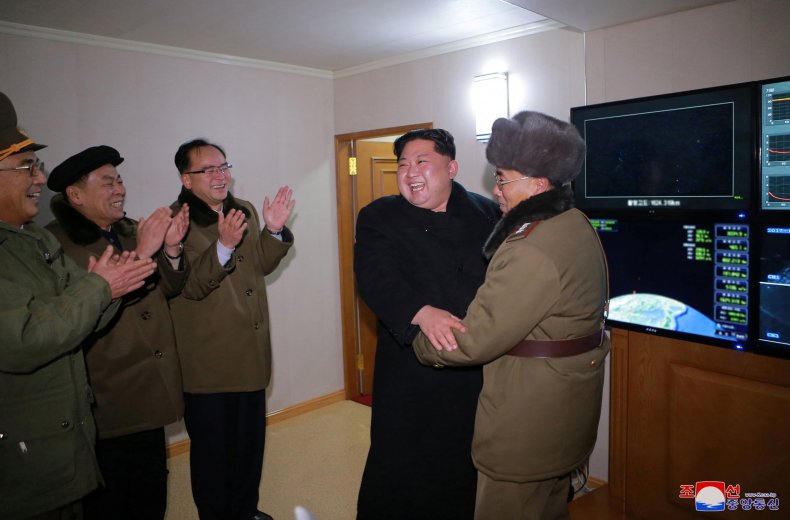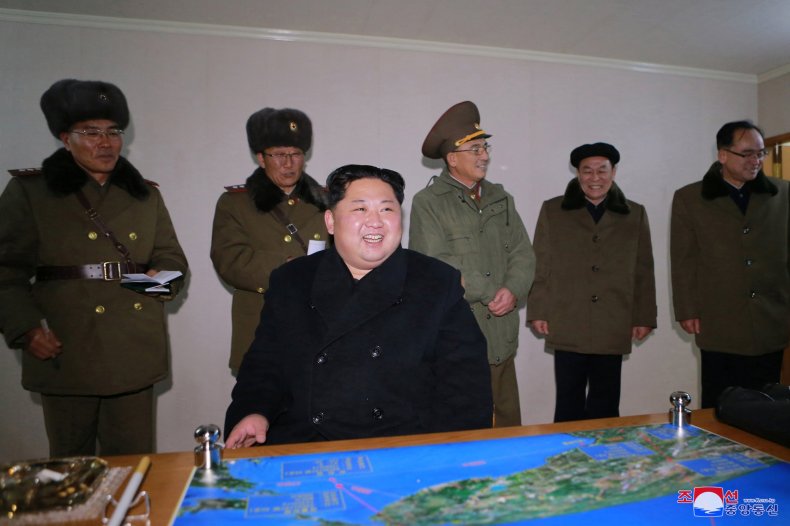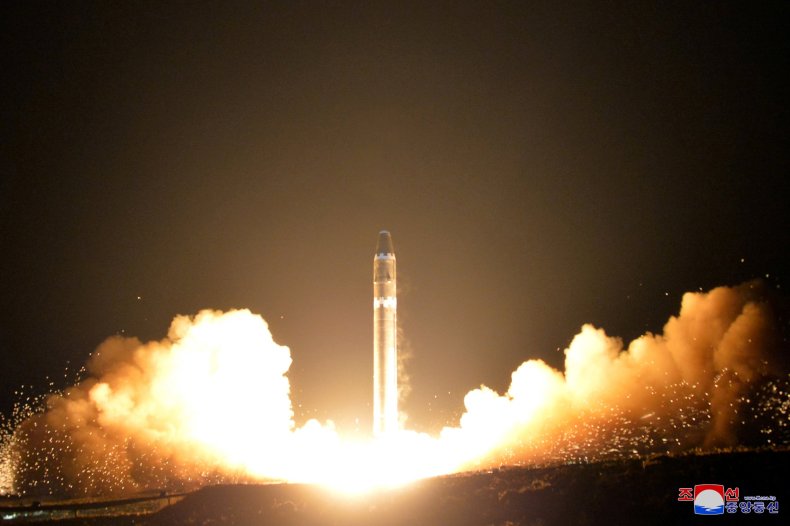 Following the test, President Donald Trump said North Korea is "a situation that we will handle."
Trump and Kim have been trading threats and insults for months as Pyongyang has refused to cease long-range missile tests and stubbornly continues to pursue a nuclear weapon capable of reaching the mainland U.S.
Trump has countered Kim's threats with equally bombastic rhetoric. Over the summer, Trump warned North Korea it would be met with "fire and fury" if it continued to threaten the U.S. In September, during his first address to the United Nations, Trump threatened to "totally destroy" North Korea if it forced the U.S. to defend itself or its allies.
During a trip to Asia in November, Trump's tone toward North Korea was somewhat softer and he offered Kim a path to peace if Kim agreed to give up on his nuclear ambitions. North Korea has refused such overtures, stating nuclear weapons are necessary to deter "repressive U.S. imperialists."
The U.S. has pushed for harsh economic sanctions against Pyongyang and Trump recently placed North Korea back on the U.S. state sponsors of terrorism list.
Meanwhile, Russia has accused Trump of attempting to provoke a war with North Korea. "The latest U.S. actions look designed to deliberately provoke Pyongyang into taking new extreme action," Russian Foreign Minister Sergei Lavrov said while in Belarus on Thursday. Lavrov argued that the U.S. risks seeing Kim fly "off the handle" with its recent actions.