Piers Morgan Claims Princess Diana Would Be 'Horrified' by Harry and Meghan's Interview
Piers Morgan claimed Prince Harry and Meghan Markle's Oprah Winfrey interview would leave Princess Diana "horrified."
The former Good Morning Britain host said he "knew Princess Diana well" from his days as a tabloid editor, which he did first at the News of the World and then at the Daily Mirror.
Morgan resigned from the ITV show after claiming he did not believe Meghan during an interview in which she said she was suicidal as a royal.
He has since said he meant he did not believe her claim she told HR at the palace and a senior royal aide she wanted to seek professional help and they told her it would make the institution look bad.
Piers Morgan told FOX Nation's Tucker Carlson Today: "This guy [Harry] went to war and, you know, my brother-in-law, my sister's husband, taught Harry at the Sandhurst Military Academy and said he was a fine young soldier and a very courageous man.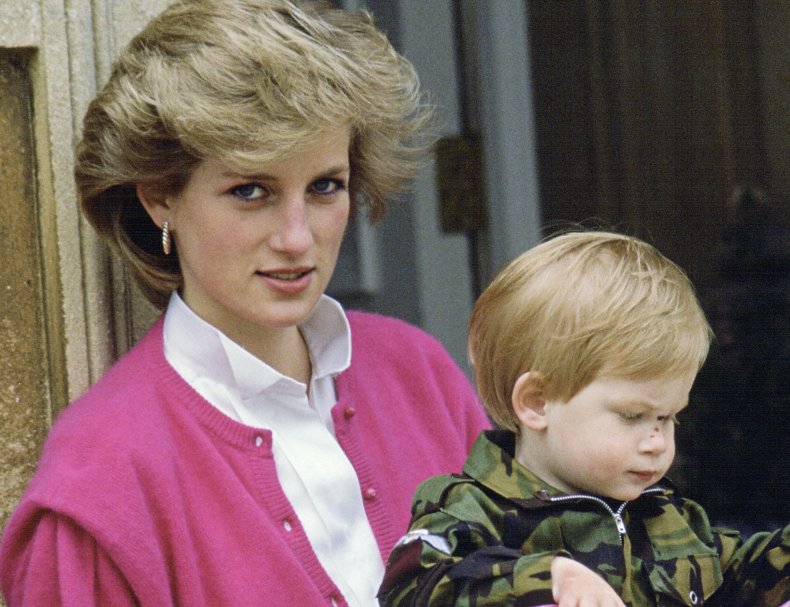 "What's happened to that guy? What's happened to that guy, that he's turned into this whiny brat in his mid-30s complaining his dad isn't still financing everything that he does, complaining he was cut off by daddy and his millions.
"Actually, that wasn't true either. It turns out Prince Charles had carried on financing him. And remember, Harry inherited millions when his mother died."
Newsweek revealed last summer the couple were no longer receiving any money from Prince Charles after stepping back from royal duties.
Prince Harry confirmed during the Oprah interview that "my family literally cut me off financially," with an insider telling Newsweek he received no further money after the end of March 2020.
However, a source also told the Daily Mail Harry was given a final lump sum payment of "many hundreds of thousands of pounds" that March.
The prince told Oprah: "I've got what my mum left me and without that, we would not have been able to do this."
Morgan has previously claimed Princess Diana used to give him stories and once invited him for lunch with her and Prince William, then 13, at Kensington Palace.
He told radio station LBC last year: "My mother was a massive royalist and she camped on the Mall for Charles and Diana's wedding, she camped on the Mall for Andrew and Fergie's wedding and loves the royal family.
"She would quite regularly say, 'Please go a bit easier on Diana'. However, I would then explain to my mother that it was Diana who probably gave me the story.
"So Diana was a complex character and she would ring me up and give me stories about herself.
"Often the public wouldn't know that or not even want to know that. But she did that with quite a few journalists."
Harry told Oprah he had his mother's experience within the palace in his mind during his and Meghan's own struggles with palace life.
He said: "My biggest concern was history repeating itself.
"I'm just really relieved and happy to be sitting here talking to you with my wife by my side because I can't begin to imagine what it must have been like for her going through this process by herself all those years ago.
"It has been unbelievably tough for the two of us. But at least we had each other."