Prince Harry's 'Lovely' Moments With Queen Elizabeth II Seen in Viral Video
A collection of clips showing heartfelt moments between Prince Harry and his grandmother, Queen Elizabeth II, have gone viral after being uploaded to the social media platform TikTok.
The video, uploaded by user lioara_34, has been viewed over 600,000 times, with 61,000 likes since being posted on Monday.
The TikTok has gone viral as Harry and wife Meghan Markle have made their first joint visit to Britain since the queen's Platinum Jubilee celebrations in June. The couple are visiting Europe to attend charity events including a brief daytrip to Dusseldorf, Germany where they celebrated the one-year waypoint to the 2023 Invictus Games.
Though Harry and Meghan are in Britain, staying at their Windsor Castle estate home Frogmore Cottage, reports suggest that the prince is unlikely to see the queen as she is currently at Balmoral Castle, in Scotland, where she spends her summers.
On Wednesday, it was announced that the queen had been advised to rest by her doctors, leading her to cancel a privy council meeting due to take place over a video call later that evening.
The reason for this advice was attributed to the 96-year-old monarch's having a "full day" on Tuesday which saw her undertake an in-person audience with outgoing prime minister Boris Johnson and then appoint Liz Truss in his place later that afternoon.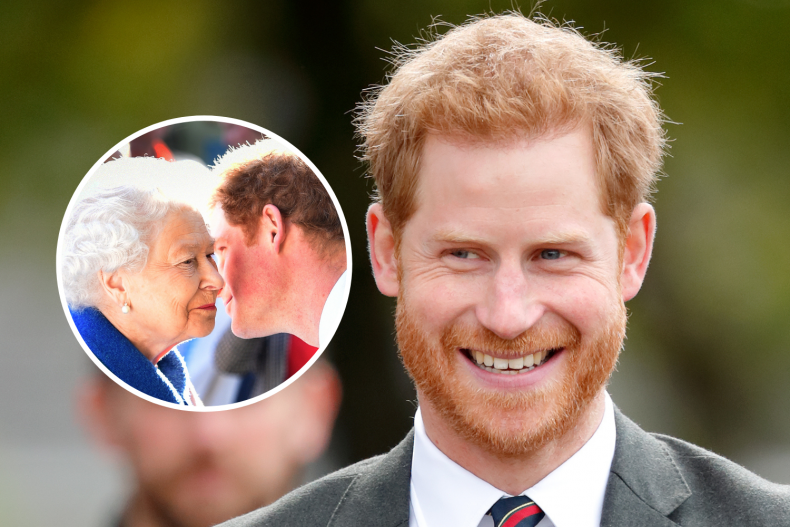 Harry has spoken fondly of his relationship with his grandmother, increasingly since he stepped down from his role as a senior working member of the royal family, alongside Meghan, in 2020 and making a home for his family in the U.S.
In April it was revealed that the Sussexes had paid a private visit to the queen at Windsor Castle on their way from Los Angeles to the Netherlands for the 2022 Invictus Games which allowed them to spend time with the monarch before her birthday.
Speaking to Today show host Hoda Kotb about the visit during the games later that week, Harry said: "Being with her, it was great. It was just so nice to see her. She's on great form.
"She's always got a great sense of humor with me and I'm just making sure that she's, you know, protected and got the right people around her.
"Both Meghan and I had tea with her so it was really nice to catch up with her... We have a really special relationship, we talk about things that she can't talk about with anybody else."
The prince's remarks caused considerable comment at the time as some interpreted his words to mean that he didn't consider that the queen might have the "right people" around her.
Despite the controversy, the monarch's close relationship with her grandson has been demonstrated regularly throughout his life, from inviting him and Prince William for regular summer breaks at Balmoral to announcing in 2020 that despite stepping away from the monarchy, he would always be considered a "much loved" member of her family.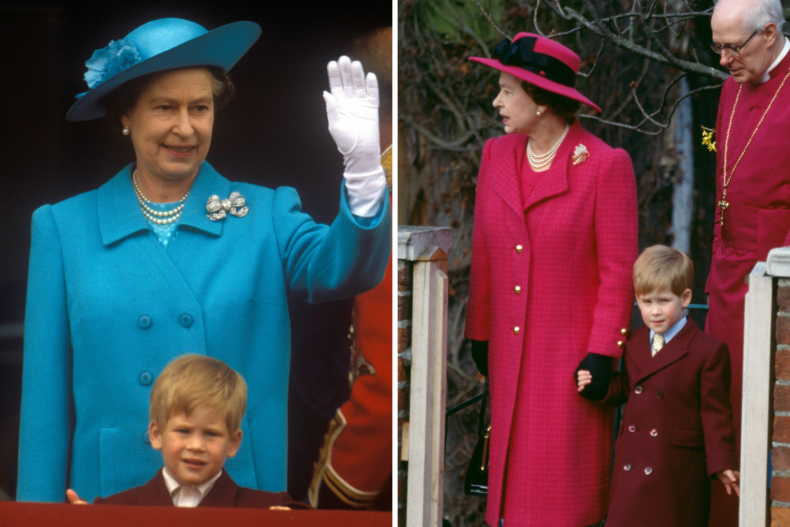 Clips used in the viral TikTok illustrate the queen and Harry's relationship, from footage filmed with the pair hand in hand while the prince was a child on Easter Sunday in 1989, to the monarch's taking part in a specially recorded Invictus Games skit with her grandson in 2016.
The video has been praised online, with one TikTok user commenting: "He is so lovely to his gran her majesty I think he would be nice and kind to older people in life god bless him..."
The prince concludes his visit to Europe and returns with Meghan to Santa Barbara, California to be reunited with their children, after a final engagement on Thursday evening for the WellChild Awards, a ceremony celebrating the courage and inspirational qualities of sick children and those who care for them.