Pixar Staff Say Disney Censors LGBT Scenes After Backlash Against CEO Bob Chapek
Staff at Pixar have spoken out about Disney allegedly censoring same sex stories in an ongoing row over the company's response to the recently passed legislation in Florida known as the 'Don't Say Gay' bill.
Employees at the animation giant released a statement, per Variety, claiming that corporate executives in their parent company have demanded cuts and edits from "nearly every moment of overtly gay affection... regardless of when there is protest from both the creative teams and executive leadership at Pixar."
In the statement, which is attributed the "LGBTQIA+ employees of Pixar, and their allies," the group wrote: "We at Pixar have personally witnessed beautiful stories, full of diverse characters, come back from Disney corporate reviews shaved down to crumbs of what they once were.
"Even if creating LGBTQIA+ content was the answer to fixing the discriminatory legislation in the world, we are being barred from creating it."
Very few LGBTQ characters have been included in Pixar feature films to date.The most prominent is perhaps in 2020's Onward with the character Specter, voiced by Lena Waithe, and even then, her sexuality is only mentioned in passing.
The year 2020 also saw Pixar release the short film Out on Disney+, about a man struggling to come out as gay to his family.
The letter comes following a backlash against Disney CEO Bob Chapek who faced criticism for initially not publicly condemning the controversial bill.
Employees have demanded in the letter Disney withdraw financial support of all legislatures who supported the bill and urged a "decisive public stand" against the legislation and bills like it elsewhere.
Newsweek has reached out to Disney for comment.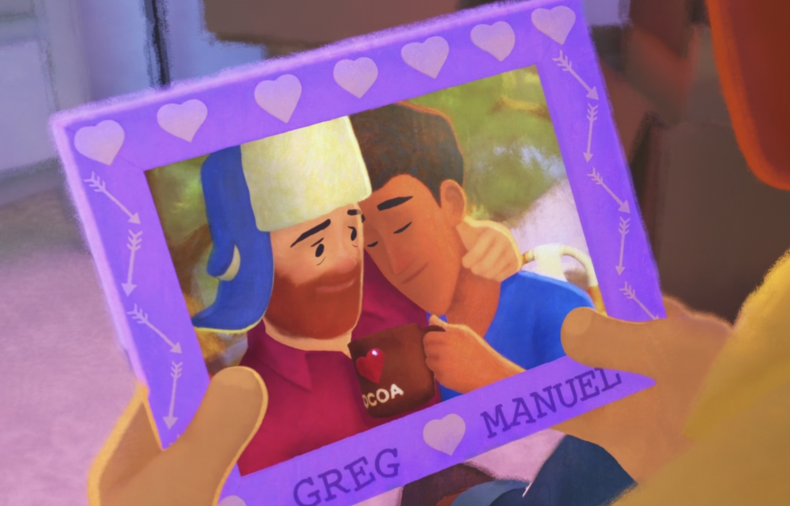 Florida's new legislation, which is viewed as discriminatory by many, was passed by the state's House last month.
The Republican-controlled Florida Senate is expected to vote on the bill imminently and the legislation, if passed, prohibits "classroom discussion about sexual orientation or gender identity" in certain grade levels in schools.
On Wednesday, Chapek announced that the company is taking a public stance on the matter and that he has personally called Governor Ron DeSantis to oppose the bill.
"I called Governor DeSantis this morning to express our disappointment and concern that if legislation becomes law, it could be used to unfairly target gay, lesbian, non-binary and transgender kids and families," the CEO said During Disney's annual shareholder meeting.
"The governor heard our concerns and agreed to meet with me and LGBTQ+ members of our senior team in Florida to discuss ways to address them."