Plane Makes Emergency Landing After Laptop Catches Fire Mid-Flight
San Diego International Airport confirmed that a laptop fire on board grounded one of its flights early Tuesday morning.
Just before 8 a.m., a United Airlines flight out of San Diego turned around to make an emergency landing after flying for approximately 40 minutes and returned to the airport after a laptop caught fire, according to a tweet from local CBS News reporter Neda Iranpour. A San Diego Airport spokesperson confirmed the fire with Newsweek.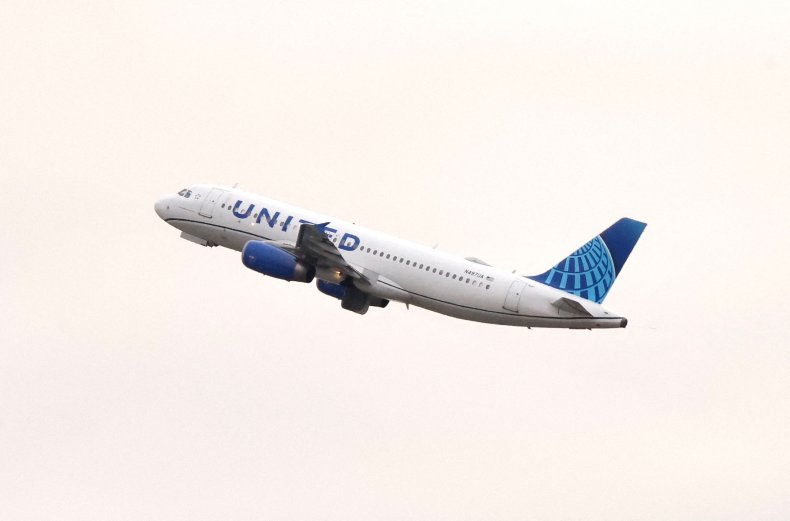 Iranpour reported that the fire may have caused smoke inhalation issues for passengers. Roughly 30 minutes later, Iranpour tweeted that the San Diego Fire Department said seven patients may have smoke inhalation. According to a local CBS News report, the fire department requested three more ambulances be sent to the scene to take patients to a local hospital for smoke inhalation.
The article said the plane was only in the air for 44 minutes after it took off from the San Diego airport shortly after 7 a.m. and landed at the same airport at 7:51 a.m.
In an updated video from Iranpour, live coverage from CBS News shows a United Airlines flight surrounded by San Diego Fire Department vehicles. At least two ambulances were already on scene when the fire department requested more assistance.
A spokesperson from SDFD told Newsweek in an email that an external battery pack caught fire in the aircraft's cabin.
"The crew put the pack in a fire bag to prevent the fire from spreading. The fire did not spread to the plane," the statement said.
According to the statement, SDFD evaluated all crew members and passengers, and four people were transported to UCSD Hillcrest for further evaluation. Two patients opted not to be transported against medical advice and one patient "eloped".
Although the United Airlines fire was confirmed to be an external battery pack, fires onboard an aircraft can be a result of a malfunction on the plane. In July, a United Airlines plane caught fire while it was on a runway at the Denver International Airport and led to a tense evacuation.
In June, three people suffered minor injuries when a RED Air plane's landing gear collapsed upon landing at Miami International Airport.
Newsweek previously reported that fires can break out on a plane when the engine starts or because of electrical issues. The Aircraft Owners and Pilots Association encourages routine maintenance and preflight inspection to lower a plane's risk of catching fire.
Update 02/07/23 12:25 p.m. ET: This article was updated with more information.