The Pokemon GO Community Day in January 2022 will soon be kicking off and is almost entirely themed around the ice-type fighter Spheal.
For the past few years, Pokemon GO Community Days have provided fans of the immensely profitable mobile game with an opportunity to unlock content at a faster rate than usual.
During these events (which are held on a monthly basis) trainers can earn bonus items, take part in field research tasks, get extra rewards for trading, and hunt down rare Pokemon that suddenly become far less elusive.
These occasions are usually quite limited in terms of their scope—focussing on just one or two characters—but the last one was a special bumper edition, as it closed out 2021 with a bang.
Not only were there multiple Pokemon up for grabs in December (to the point where we had to compile a lengthy table just to explain everything), but the Community Day actually turned out to be more like a Community Weekend, given that it essentially unfolded over 48 hours.
For January 2022, things will be scaled back to basics.
The month's Community Day is returning to the standard length of just six hours (so you will need to carve out some time if you want to take advantage of its bonuses) and there is only one featured Pokemon for you to catch, although you will be able to evolve it into other forms later.
Here is everything you need to know.
When Is the 'Pokemon GO' Community Day In January 2022?
Like all other Pokemon GO Community Days, the upcoming event will take place on a Sunday. In this case, it will be January 16.
The start time is adjusted for each region, so that it's 11 a.m. no matter what time zone you are in. It will last for six hours, taking you right up to 5 p.m. (again this is in your local time).
'Pokemon GO' January Community Day: Featured Pokemon and Featured Attack
If a Pokemon is featured during a Community Day, it means that it will be more prolific out in the wild and that it can also be taught new moves.
For January 2022, this applies to Spheal, the adorable ice-type creature that was introduced back in the third generation of Pokemon games.
Resembling a cuddly seal, this character was already prominently spotlighted in the recent holiday event. It is vulnerable to electric, grass and rock moves but is significantly boosted by snow and rainy weather conditions.
In terms of development, Spheal can evolve into a Sealo (which looks more like a Sea Lion) and then a Walrein under the right circumstances. The criteria for the latter is that you have to feed the Pokemon at least 100 pieces of candy.
If you manage to evolve a Sealo into a Walrein during the Community Day event (or up to two hours afterwards), then it will automatically learn a brand-new featured attack. Specifically, it will be equipped with the charged "Icicle Spear" move which does 60 damage.
There will also be a limited-time research story that you can join during the Community Day. Known as "The Spheal Deal," this comes with a $1 buy-in cost, meaning that you will have to purchase a ticket in order to take part.
According to the official Pokemon GO blog, more information about this is due to be revealed closer to January 16.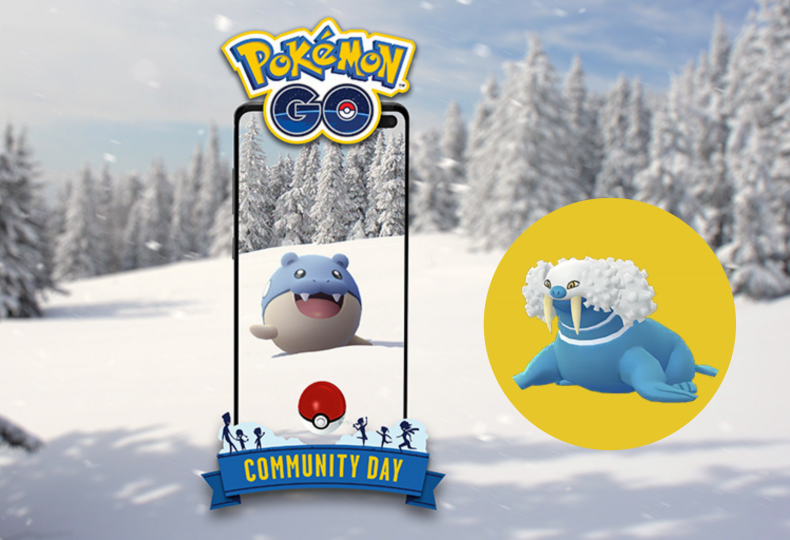 'Pokemon GO' January 2022 Community Day Bonuses
In addition to increasing the availability of Spheals, the January 2022 Community Day will also offer various bonuses that make it easier for trainers to catch the Pokemon in the first place.
For instance, incense and lure modules will last for three hours rather than just 30 minutes, and the XP reward for captures will be trebled.
There will also be a free special event bundle up for grabs that contains 30 Ultra Balls. This will be available at the Pokemon GO shop for no cost, so don't forget to pick it up before it's too late.
Elsewhere, you will be able to purchase a separate Community Day box for 1,280 PokeCoins. The contents of this are as follows:
50 Ultra Balls
5 Super Incubators
5 Lucky Eggs
An Elite Fast Technical Machine (TM)
In related news, Pokemon Legends: Arceus will soon be launching on the Nintendo Switch. For more information about this, as well as all of the other big releases coming out in January, click here.