'Pokémon Go' Regice Raid Battle: Best Counters and How to Catch
Regice has begun appearing in Raid Battles in "Pokémon Go." Check out our guide to help you get one.
Regice, the first of the Regis of the Hoenn Region, is finally available in Pokémon Go. Like other Legendaries, Regice will be a difficult fight. If you want to try and catch it there are plenty of available Pokémon that can help you take down the Ice-type.
In this guide, we'll go over what Regice can do in Pokémon Go and the best Pokémon you can use to counter it.
Pokemon Go Raid Battles: How To Use Them and Catch Regice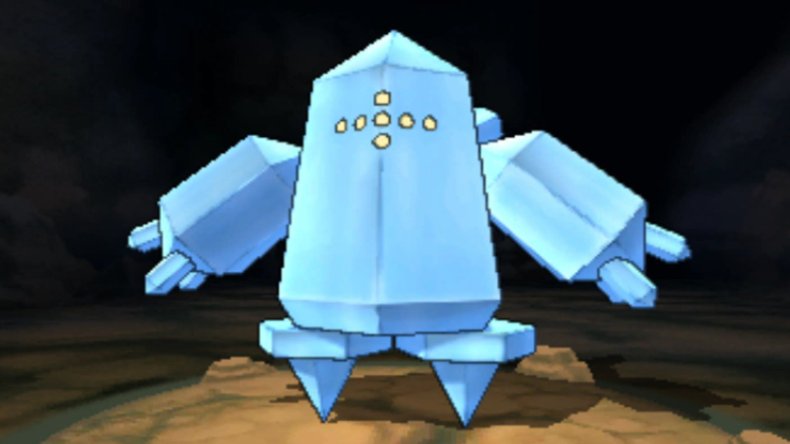 Regice will appear from Legendary Raid Battles, which are signified by the five-star rating in the Raid tab. Approach the Gym with the Regice on top and enter the Raid Battle. Going solo in a Legendary Raid Battle isn't the best idea bring some friends or wait for other Pokémon Go players to appear in the Gym.
Once you enter the Gym, you can input a special code to join other players. The code isn't a number but images of various Pokémon, which you can share. Once the code is entered, you'll be put in a queue for 90 seconds or so and then you'll enter the battle with Regice.
Tap and swipe the screen to attack and avoid attacks until Regice's health is depleted. The next phase will be catching Regice. You'll be given at least five Premiere Balls to catch Regice (more based on whether the Gym is part of your team, how much damage you dealt, and so on).
This part of the battle is pure luck, as you'll attempt to catch Regice using only the balls given to you. If you fail to catch it, Regice will run away and you'll have to do another Raid Battle to get another chance.
Best Regice Counters
Regice is an Ice-type, so powerful Fire-type Pokémon are your best bet in Raid Battles with this behemoth. If you've been doing Legendary Raids for Pokémon like Ho-Oh and Entei, you'll have more than enough firepower (heh) to get over Regice. Of course, there are other non-Legendary Pokémon that can help you take Regice down.
The best Pokémon to take into a Regice Raid Battle are:
Entei with Fire Spin and Overheat
Moltres with Fire Spin and Overheat
Ho-Oh with Steel Wing and Fire Blast
If you don't have the above Legendary Pokémon, you can still take these into battle.
Charizard with Fire Spin and Blast Burn (from the Charmander Community Day)
Flareon with Fire Spin and Overheat
Machamp with Counter and Dynamic Punch/Close Combat
Hariyama with Counter and Dynamic Punch/Close Combat
Heracross with Counter and Dynamic Punch/Close Combat
Have you battled with Regice yet? What Pokémon have you used to take it down? Let us know in the comments section below