New 'Pokémon Let's Go Pikachu & Eevee' Trailer Shows More Gameplay
A new trailer for Pokémon Let's Go Pikachu and Eevee reveals more gameplay, introduces some new characters and brings back some familiar faces.
The latest Pokémon Let's Go Pikachu and Eevee trailer mostly features aspects of gameplay already revealed when the games were announced and at E3, but there are some neat tidbits for fans to sink their teeth into. Take a look below.
The first new footage focuses on some of the main characters. There will be a rival who's not Gary/Blue, whose starter is the opposite of yours. If you have Pikachu, they will have Eevee and vice versa. Professor Oak will also return.
The trailer reveals how how Gyms look in Let's Go Pikachu and Eevee, including Brock's Pewter City Gym and, for the first time, Misty's Cerulean City Gym. One of her confirmed Pokémon in Let's Go is a Starmie.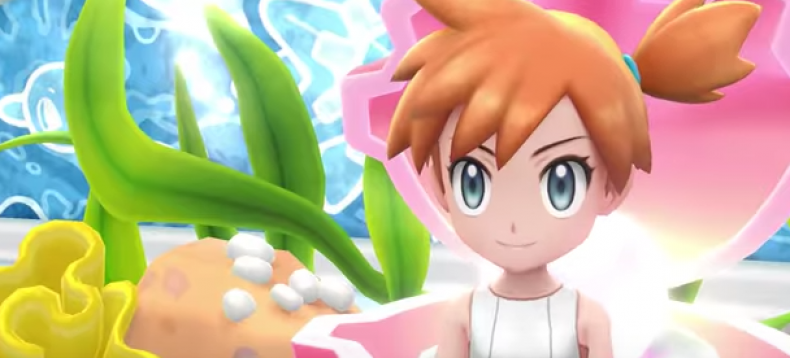 The latest footage also shows off some new customization options. Trainers can change the hairstyles of their Pikachu and Eevee, and dress them up. Eevee has a special gender difference that's unique to Let's Go. A female Eevee will have a heart-shaped pattern on the end of its tail.
During a press conference back in May, Game Freak and The Pokémon Company announced Pokémon Let's Go Pikachu and Eevee alongside Pokémon Quest as the first titles in the series to come to the Nintendo Switch. While Pokémon Quest is a free-to-play brawler in the same vein as the Pokémon Rumble series, the Let's Go titles combine aspects of the mainline series and Pokémon Go.
Let's Go Pikachu and Eevee take a lot from Pokémon Yellow while integrating Pokémon Go catching mechanics. Instead of battling wild Pokémon, players simply have to toss a ball in a certain way while using various berries.
Pokémon stats are also different in the Let's Go series, as Combat Power (CP) is integrated into the game. There will also be a way to transfer Pokémon from Go to Let's Go Pikachu and Eevee, but not the other way around.
At the May press conference, Game Freak and The Pokémon Company also announced a new addition to the mainline series would come to Switch in 2019, but did not provide further information.
Pokémon Let's Go Pikachu and Let's Go Eevee will release for Nintendo Switch on Nov. 16.
What do you think of the latest Pokémon news? Are you excited the franchise is coming to Switch? Let us know your thoughts in the comments section below.