'Pokemon Unite': How to Unlock the Zeraora License
Pokemon Unite is coming to Nintendo Switch this week and will launch with a robust fighter roster, including 20 confirmed playable characters. Among the Pokemon you can choose from is the electric-type Zeraora, which must be unlocked in a unique way.
How to Unlock Fighters in 'Pokemon Unite'
Pokemon Unite is a Multiplayer Online Battle Arena (MOBA), which means that there are several playable fighters for you to master, each with their own distinctive abilities and stats. Some (like Eldegoss) are ideal support or healing characters, while others (like Venusaur) are better suited for offensive roles due to their high damage output.
To unlock these fighters, you will first need to purchase their respective licenses from the in-game store. You can do this by spending "Aeos Tickets" or "Aeos Coins," both of which can be accumulated by simply playing matches.
Alternatively, you can buy licenses using gems, which are Pokemon Unite's premium currency and, as such, can be exchanged for real-world money. The game is free-to-start, so you do not have to pay a cent to download it in the first place, but this means that it inevitably relies on these kinds of microtransactions for its revenue (a tactic that has worked out extremely well for Pokemon in the past).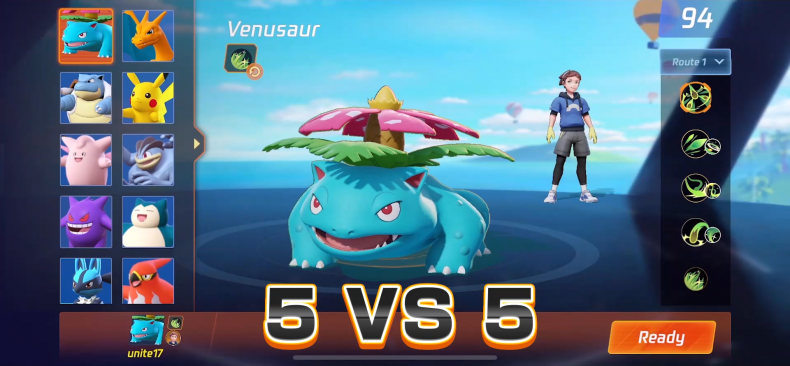 What Is Zeraora in 'Pokemon Unite'?
While you can buy the vast majority of Pokemon licenses by spending tickets, coins or gems, Zeraora is a little bit different.
The creature made its debut in Pokemon Ultra Sun and Pokemon Ultra Moon, which launched simultaneously. Resembling a bipedal cat, it was able to generate magnetic fields that allowed it to levitate and move at high speeds and it could also emit an electric current through its paws to deal lightning damage.
In Pokemon Unite, Zeraora retains many of these powers, with a particular emphasis being placed on its mobility and offensive capabilities. As such, it neatly fits into the traditional "assassin" role found within the MOBA genre or, in the game's own terminology, it is a "Speedster."
On that note, the official website says that Zeraora "can close the distance between itself and its opponents as fast as lightning, dealing massive amounts of damage all at once." In addition to this, it has a special move, entitled "Plasma Gale," that sees it discharge a devastating electric blast to cover the strike zone in plasma.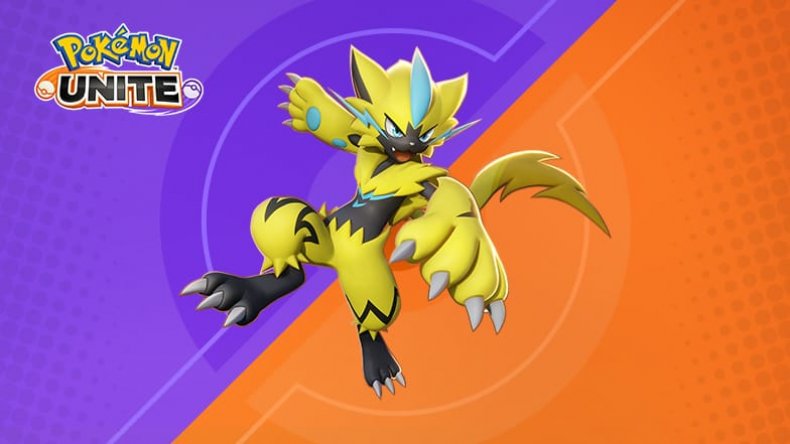 How to Unlock Zeraora in 'Pokemon Unite'
With a four-star mobility rating and a three-and-a-half-star offense rating, Zeraora will definitely be a valuable asset to any Pokemon Unite team.
The best part is that unlocking this powerful fighter is actually incredibly easy for Switch owners. If you have Nintendo's console, all you need to do is log into the game before August 31, at which point you will be granted the license just for playing.
Given that Pokemon Unite supports cross-progression, this means that you will have access to the fighter on your mobile device too, as soon as the MOBA launches on iOS and Android in September.
If you do not own a Nintendo Switch, then rest assured that you will still be able to redeem the Zeraora license eventually. The game's Twitter account has revealed that more details on this will be announced soon.
In other mobile gaming news, it was unveiled during the recent Witchercon event that augmented-reality game, The Witcher: Monster Slayer, will be coming out on Wednesday, July 21, and that it will have quite a lot in common with Pokemon Go.