Police Warn of Counterfeit Cash After $1M of 'Movie Money' Stolen
Police in Newport, Oregon, are warning the public and local businesses about counterfeit money that could begin circulating in the community after $1 million in fake currency was stolen from a car on Thursday.
In a statement on Facebook, the Newport Police Department said that officers responded to a report of a car break-in. When they arrived, the owner of the vehicle reported that $1 million in "fake prop/movie money" was among the items that were stolen.
"The prop/movie money was in $10, $20 and $100 denominations. Although the 'money' is clearly marked 'For Motion Picture Use Only' and 'Copy', the prop/movie money is very similar to real US currency and similar prop/movie money has created issues for local businesses in the past," the department stated.
Police also said that it wanted to "remind all to be diligent, especially in light of this theft, in the proper identification of any currency you take. Aside from the obvious print warning that the currency is for Motion Picture Use only, it will also feel different from authentic US currency."
Newsweek reached out to the Newport Police Department to see if there were any updates regarding its investigation of the theft, but did not receive a response before publication on Saturday evening.
In a separate incident in September, U.S. Customs and Border Protection (CBP) officers in Philadelphia seized more than $6.5 million in counterfeit money that came from Russia.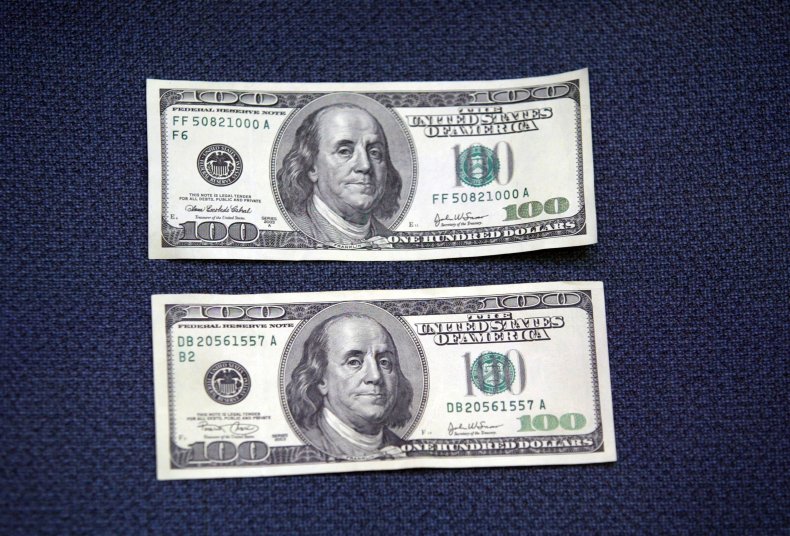 In a statement at the time, Customs and Border Protection said that the currency was "marked as prop money—which federal law considers as counterfeit currency—but the notes too closely resembled authentic U.S. currency."
"The United States places legal restrictions on the reproduction of banknote images and those who attempt to pass these fictitious notes as legal tender face severe consequences under U.S. law," the statement read.
In another incident involving fake money, two women in Tennessee were caught using a fake $1 million bill. The incident took place at a Dollar General store, and an employee there identified the currency as fake. The pair claimed they didn't know they were using fake currency and weren't charged with a crime, though they were prohibited from returning to the store.
In 2019, police in Scranton, Pennsylvania, said they were looking for a man who allegedly tried to use a counterfeit million dollar bill to buy an iPhone and then attacked a friend of the seller when he was confronted about it.