China has warned that "many" of its citizens are now afraid to travel to Canada, fearing they could be targeted after the arrest of Huawei Chief Financial Officer Meng Wanzhou in Vancouver, British Columbia.
Lu Kang, China's foreign ministry spokesman, called the detention of Meng "wrong practice," the BBC reported on Thursday. "I can point out that, since the Canadian government took the wrong action at the request of the U.S. and took Meng Wanzhou into custody, many Chinese are wondering if their trips to Canada are safe," Lu said.
Throughout China, there has been an increasing perception that Meng's arrest was a "political kidnapping" carried out in conjunction with the United States, South China Morning Post indicated. The Hong Kong–based newspaper previously reported that leading Chinese tech firms have warned employees against all but "essential" travel to the U.S. Those who must travel to North America have reportedly been instructed to remove sensitive data from their electronic devices.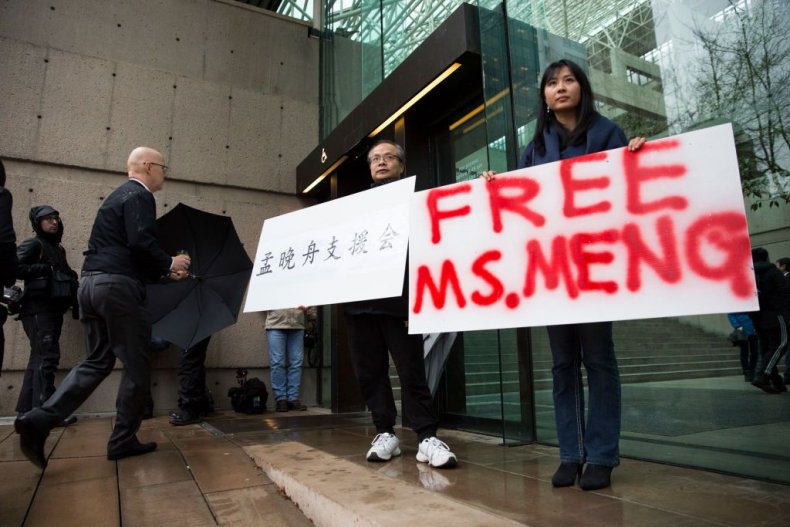 Meng was detained on December 1 and has been accused of misleading financial institutions about her multinational's projects with Iranian telecommunications companies in violation of international sanctions. The CFO faces possible extradition to the U.S. but has been released on bail of $10 million Canadian dollars ($7.5 million). She has been ordered to wear a tracking bracelet and will be monitored by private surveillance agents.
In what many analysts believe is retaliation, businessperson Michael Spavor and former diplomat Michael Kovrig from Canada have been detained by Chinese authorities. Chrystia Freeland, Canada's foreign minister, said that her country has raised the two citizens' cases directly with Beijing. But Canadian leaders also said there is no "explicit indication" that the men's arrests are linked to Meng.
However, an anonymous Western diplomat in China told Reuters that "this is a political kidnapping." Guy Saint-Jacques, Canada's former ambassador to China, told broadcaster CBC that "In China, there are no coincidences.… If they want to send you a message, they will send you a message."
Jeffrey Sachs, an economist and policy analyst who is a professor at Columbia University, has called the arrest of Meng "a stunning provocation to the Chinese government, business community, and public" in an opinion piece published earlier this week. "One can say, without exaggeration, that this [arrest of Meng] is part of an economic war on China, and a reckless one at that," he wrote.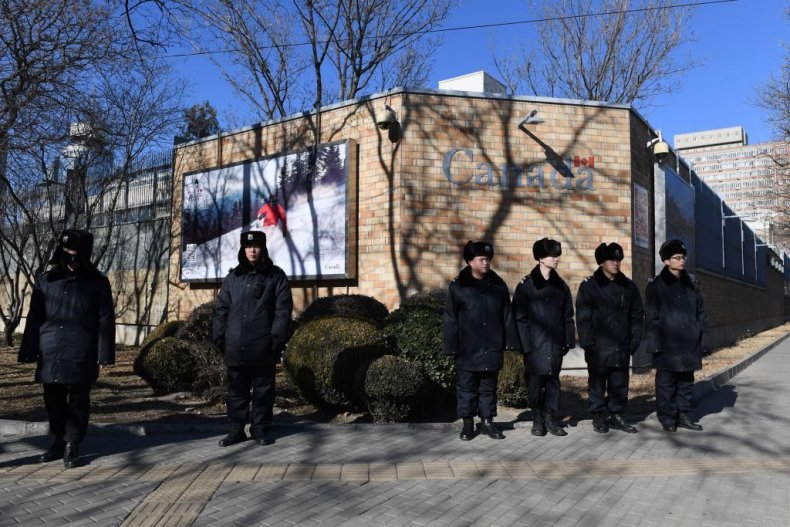 Canadian Prime Minister Justin Trudeau and Freeland have both insisted that Canada is "a country of the rule of law," arguing that there has been no political interference in the judicial process. President Donald Trump, however, has said he'd "certainly intervene" in Meng's case if it benefited the U.S.
"If I think it's good for what will be certainly the largest trade deal ever made—which is a very important thing—what's good for national security—I would certainly intervene if I thought it was necessary," he said in a Tuesday interview with Reuters.
Meng's detention came just following a meeting between Trump and China's President Xi Jinping in Argentina during the G20 Summit. During their discussions, Trump promised to hold off on increasing tariffs on Chinese imports in exchange for concessions from Xi. Trade tensions have been tense between China and the U.S. since summer, when Washington slapped new import duties on billions of Chinese products with Beijing responding in kind.