Pope Francis: Priest Murdered By ISIS Has Attained First Step Towards Sainthood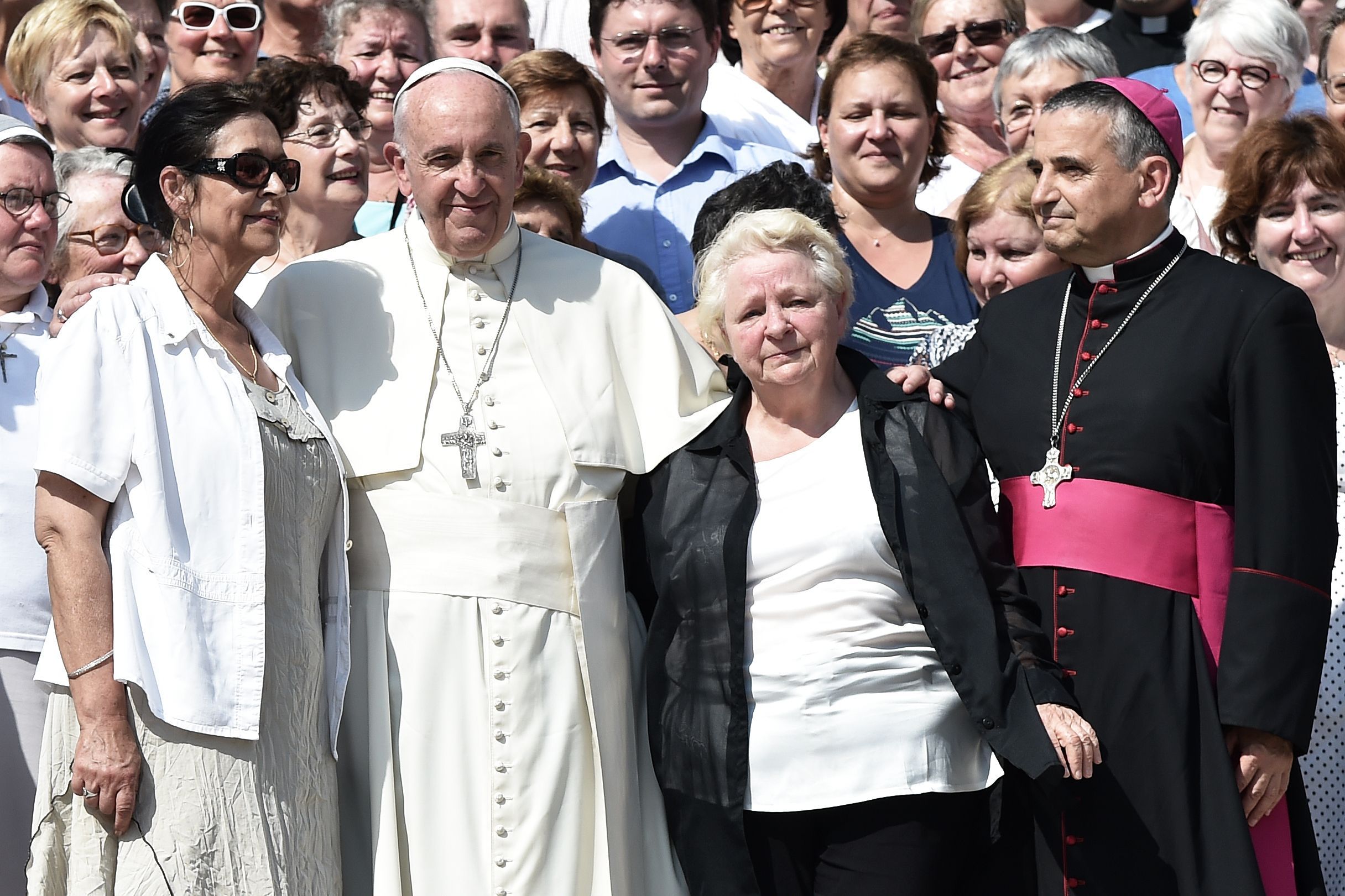 Pope Francis said Wednesday that a priest killed in a French church by the Islamic State militant group (ISIS) in July was a martyr and one step closer to sainthood.
Two ISIS sympathizers entered the 17th-century Église St Étienne in the town of Saint-Etienne-du-Rouvray, near Rouen in Normandy, forcing 85-year-old Jacques Hamel to kneel before slitting his throat. Security forces killed the two men as they exited the church.
Authorities later discovered a video of the pair pledging allegiance to ISIS before the attack took place. ISIS's Amaq news agency released the video—it showed the two men speaking Arabic and pledging allegiance to ISIS leader Abu Bakr al-Baghdadi.
Francis, speaking at an Italian-language Mass in Rome for 80 pilgrims from the Rouen area of northern France, said that all religions must declare that "killing in the name of God is Satanic" and that, after the murder, Hamel had reached the first stage on the path to sainthood in the Roman Catholic Church, that of beatification.
"He (Hamel) accepted his martyrdom there on the altar," he said. "He gave his life for us so as not to deny Jesus… He is a martyr and martyrs are beatified."
He said that Hamel was a "good, gentle man" but had been killed "like a criminal."
"How good it would be if all religious confessions declared that killing in the name of God was Satanic," he continued at the service held at St. Martha's, Francis's boarding house. A photo of Hamel was placed on the altar as he spoke.
"Today, the Church has more Christian martyrs than in the first centuries," he said in remarks translated into French for the visiting pilgrims, who including Hamel's sister.
Francis met with French President Francois Hollande about the attack earlier this month and is set to meet the families of the 86 people killed in the truck attack in Nice, also claimed by ISIS in the same month.