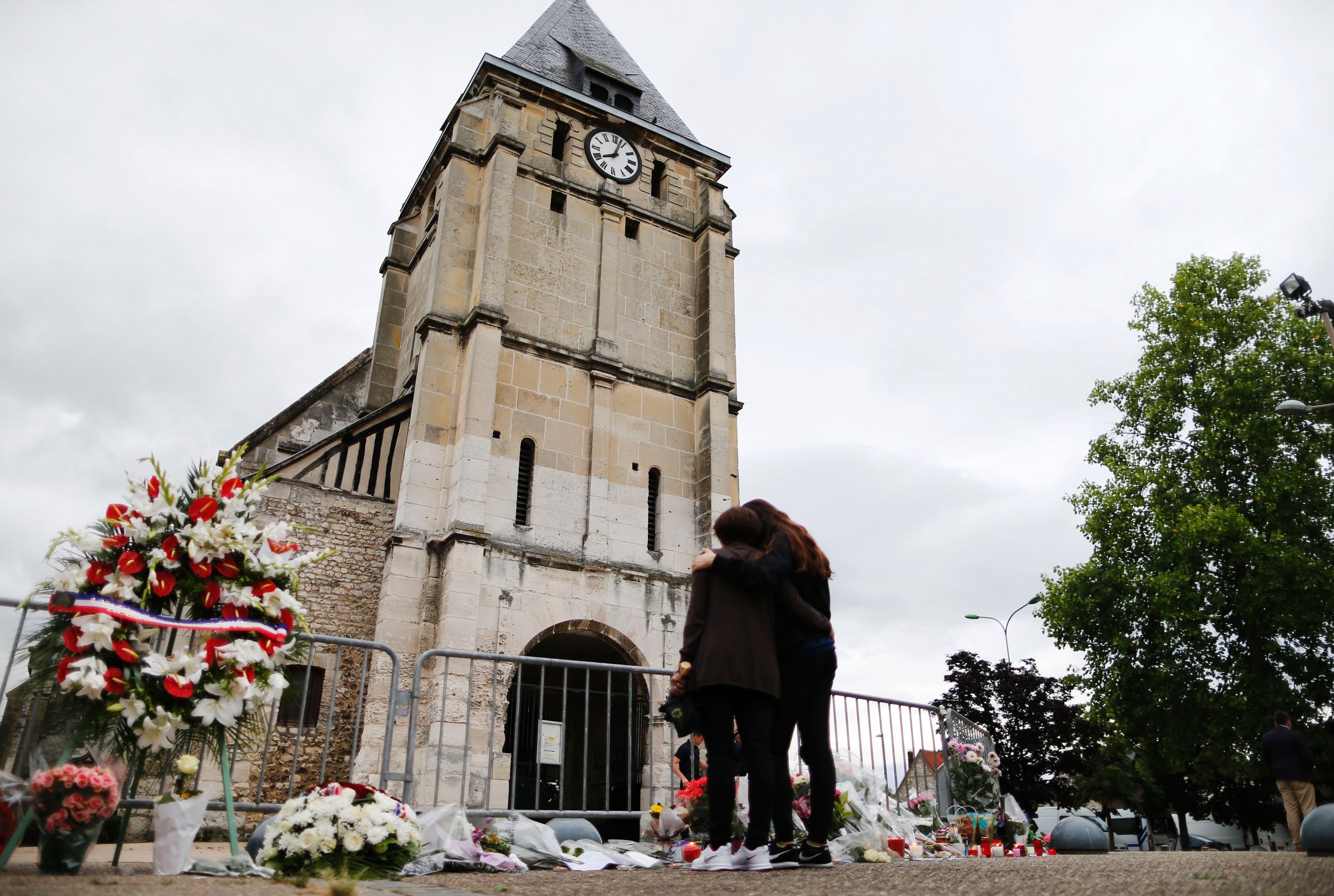 Police have identified the second assailant in the attack on a northern French church claimed by Islamic State militant group (ISIS) on Tuesday that left one priest dead.
Authorities had named the man as 19-year-old Abdel-Malik Nabil Petitjean from a town in eastern France near the German border, according to the French prosecutor's office. Petitjean was known to security services and he was identified through DNA tests.
They had opened a file on Petitjean after earmarking him as becoming radicalized, another police source told the news agency. Security services estimate that more than 8,000 individuals are suspected of being or are on the verge of being radicalized in France.
Police had earlier identified the first attacker as 19-year-old Adel Kermiche. The accomplices took five people hostage at a church in the town of Saint-Etienne-du-Rouvray, near the city of Rouen in Normandy on Tuesday.
They forced the 84-year-old priest of the 17th-century Église St Étienne to kneel, before slitting his throat and filming the video. The attack left another worshipper in critical condition and police shot dead both attackers after surrounding the church.
The pair made clear during the attack that they were acting on behalf of ISIS, French President Francois Hollande said following the attack. Authorities later discovered a video of the pair pledging allegiance to ISIS before the attack took place. ISIS's Amaq news agency released the video and it showed the two men speaking Arabic and pledging allegiance to ISIS leader Abu Bakr al-Baghdadi.
The attack came less than two weeks after Mohamed Bouhlel ploughed a 19-tonne truck into revelers watching Bastille Day fireworks on Nice's Promenade des Anglais, in another attack claimed by ISIS.
The Normandy attack represents the seventh successful radical Islamist attack in France since January 2015, sparking ire towards the French government for perceived failings in ensuring the country's national security.