Pope Francis Says Abortion Is Like Hiring a Contract Killer 'to Solve a Problem'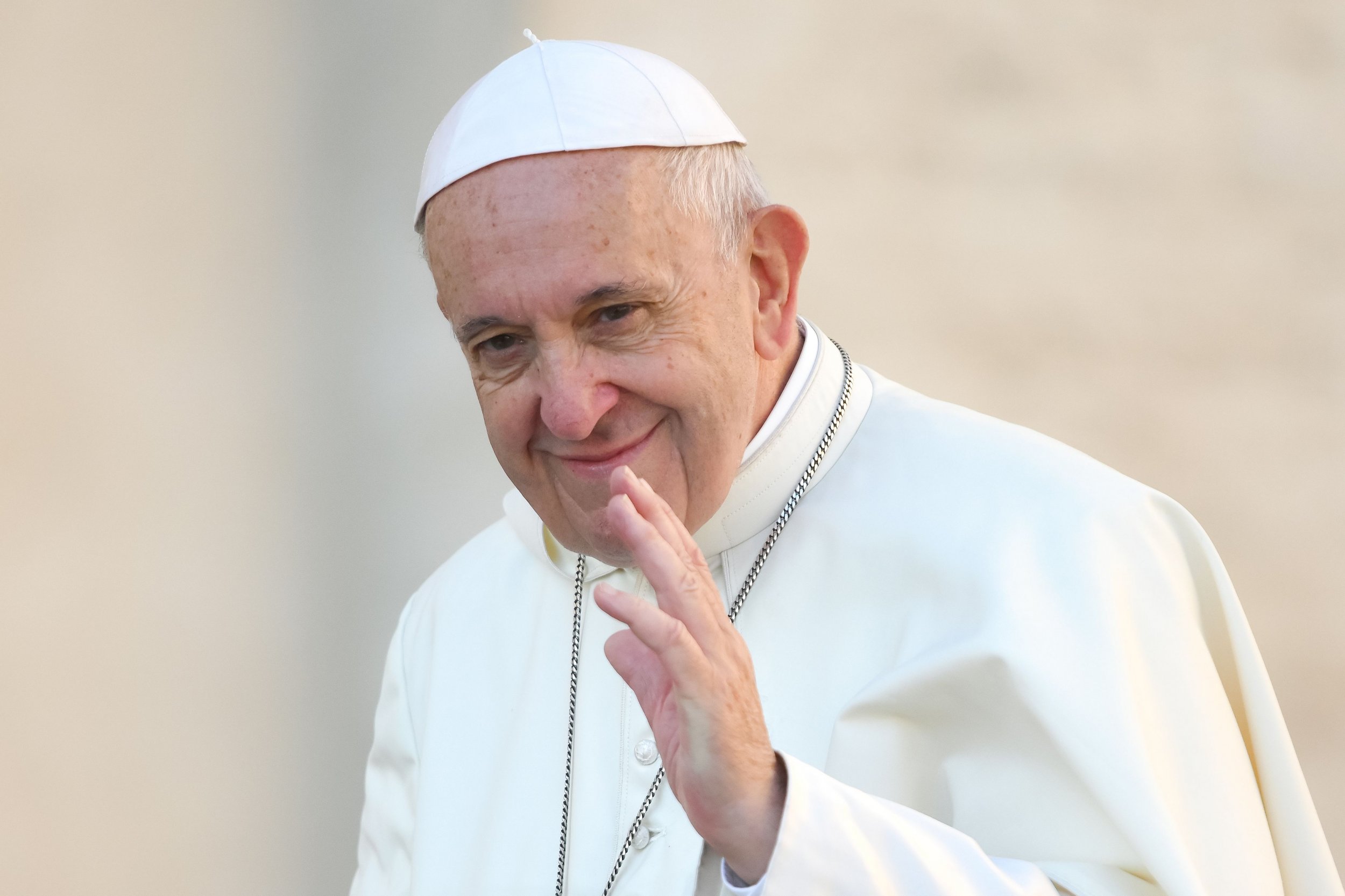 Pope Francis described having an abortion as like hiring a "contract killer" to solve a problem, according to reports.
Speaking during his address to worshippers at Saint Peter's Square in the Vatican Wednesday, the Pope told the crowd: "Interrupting a pregnancy is like eliminating someone.
"Getting rid of a human being is like resorting to a contract killer to solve a problem," he added, according to AFP. "Is it just to resort to a contract killer to solve a problem?"
The comments were reportedly a departure from the Pontiff's prepared remarks for the address.
Earlier this year, Pope Francis compared aborting a fetus which would develop severe health problems or birth defects to eugenics policies favored by the Nazis.
"I have heard that it's fashionable, or at least usual, that when in the first months of pregnancy they do studies to see if the child is healthy or has something, the first offer is: let's send it away, " Pope Francis was quoted as saying.
"Last century, the whole world was scandalized by what the Nazis did to purify the race. Today, we do the same thing but with white gloves."
Earlier this year, Francis also opposed a bill that would have legalized abortion during the first 14 weeks of pregnancy in his home nation of Argentina.
The Pope's latest comments come as reports emerge that North Korean leader Kim Jong Un has invited him to visit the country.
The Vatican has not commented on the possibility of the first ever papal visit to the secretive and agressively anti-clerical state, but did confirm in a statement that Pope Francis will receive South Korean President Moon Jae-in in the Vatican on 18 October.
According to Greg Burke, the director of the Holy See's press office, the South Korean president will also carry a message from the North Korean leader saying that if the Pope visits Pyongyang he would "accord him a warm welcome."