Popular Google Doodle Games: Launch Garden Gnomes From a Catapult in Latest in Stay and Play at Home Series
Today's popular Google Doodle Game is a throwback to 2018 and celebrates garden gnomes.
When the Doodle was first published, on June 10, 2018, Google said: "Look amongst the greenery of Germany's lush gardens and you might spot a red-capped gartenzwerg, or garden gnome. Today's Doodle—just in time for Garden Day in Germany—celebrates these tiny statues for their big role in German history."
The game starts with a short history lesson about garden gnomes and their origin. While gnome figures first appeared in 13th-century Anatolia and re-emerged in 16th-century Italy, garden gnomes were first made in 19th-century Germany.
In Thuringia, craftsmen would build garden gnomes by hand before using them to make molds. Garden gnomes were then made from the molds, out of clay, before being hardened in a kiln. They were then painted and sold to protect gardens.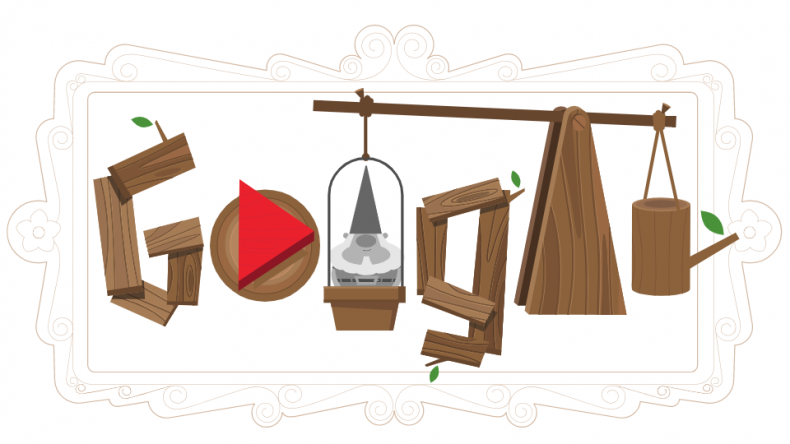 In the Google Doodle game, users are invited to launch a gnome from a catapult, or trebuchet, to try and plant as many flowers as possible. Users can try to beat their own scores by launching gnomes of different shapes and sizes through the air and across the garden.
Lucky gnomes will be helped along the way by butterflies, mushrooms, or logs, which will keep them bouncing along.
Google has designed a new Doodle for the homepage today, which sees the two Os in Google dressed as gnomes. The yellow O runs offscreen, before being launched back into place, landing on his hat.
Google captioned today's stay and play at home Doodle: "As COVID-19 continues to impact communities around the world, people and families everywhere are spending more time at home. In light of this, we're launching a throwback Doodle series looking back at some of our popular interactive Google Doodle games!
"Stay and play at home with today's featured throwback: Our 2018 Doodle game celebrating Garden Gnomes!"
The Garden Gnome Google Doodle is the fifth in the Stay and Play at Home series which launched on Monday. So far, Google has shared a game celebrating the first coding language designed for children, which challenges players to use code to guide a rabbit across blocks to collect carrots, and then a cricket game inspired by the ICC Champions Trophy.
Then, Google users were invited to compose visual music inspired by Oskar Fischinger, and artist and filmmaker known for creating animations accompanied by music, and yesterday, Google celebrated Clara Rockmore, the most well-known player of the theremin, and invited users to create music from thin air.