Starbucks, Coca Cola, Netflix Told to Stay Mum on Abortion Rights: Report
Large corporations including Starbucks, Coca-Cola, and Netflix have been reportedly advised to stay silent about abortion rights in the wake of a leaked Supreme Court draft decision.
Communications company Zeno Group discreetly advised its clients against commenting on the draft Supreme Court opinion overturning Roe v. Wade, according to an internal memo obtained by independent online newsletter Popular Information from the PR company. The company's client base also includes Salesforce and Hershey's.
According to the report in Popular Information, a Zeno executive reportedly sent an email to staff that includes "a template email to share with client contacts" concerning the leaked Supreme Court draft.
The PR advice comes after the Supreme Court appeared to prepare to overturn Roe v. Wade, according to a draft of a majority opinion written by Justice Samuel Alito and obtained by Politico. The draft suggested that the court was prepared to overturn the landmark decision on abortion rights that has existed for 50 years.
It is unclear whether this email template has been already sent to Zeno's clients and for how long should those companies follow the PR firm's advice.
According to the template, clients were reportedly told that "the media" and others "will look for corporations to take a stand and make their views known."
"Do not take a stance you cannot reverse, especially when the decision is not final. This topic is a textbook '50/50' issue," the email reportedly said, according to the report. "Subjects that divide the country can sometimes be no-win situations for companies because regardless of what they do they will alienate at least 15 to 30 percent of their stakeholders... Do not assume that all of your employees, customers or investors share your view."
Zeno also warned companies against responding to media inquiries related to abortion rights.
"Avoid media 'fishing.' Often during controversy, media will make general inquiries to multiple peer organizations, in which the first one to 'raise its hand' becomes the lead. In a case like this, being at the center is not advisable so be judicious if/how general inquiries are managed," the PR company reportedly said in the email template.
Companies were also advised to avoid pitching news stories regarding even unrelated topics to "breaking news networks/outlets" because those outlets could take the opportunity to ask about the potential elimination of Roe v. Wade.
"Steer clear of breaking news networks/outlets. We anticipate the story will dominate news feeds for the rest of the week as more details unfold, so avoid pitching reporters and outlets that focus on breaking news," Zeno said in the template.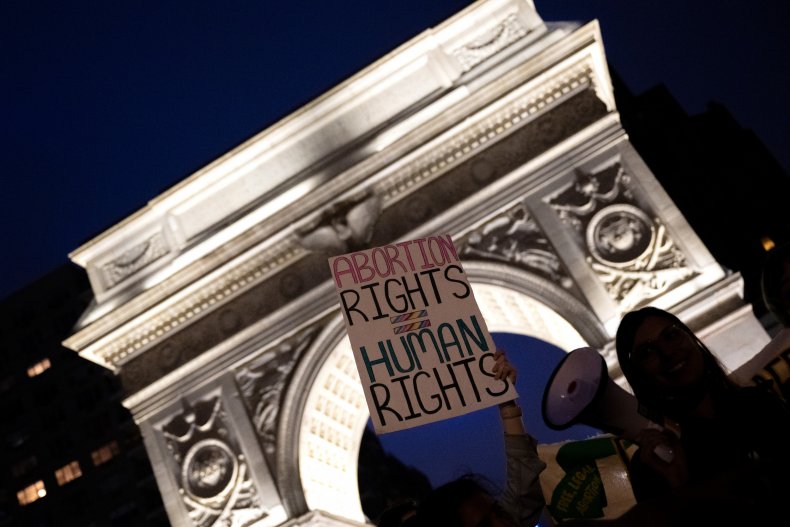 A Zeno Group spokesperson told Newsweek in a statement on Friday afternoon that the email "does not accurately reflect Zeno's position or the range of counsel that we are providing to clients."
"It was meant to advise clients within the first 24 hours of breaking news, and its intent was to counsel clients to be measured in their immediate response to a complex developing story," the statement read.
Zeno Group also said that the PR company helps its clients handle "complex societal issues", including the actions they may consider taking.
"We know and understand that companies are increasingly expected to take a stand on major issues, and we believe it's right to do so when it is authentic to the organization, and consistent with their values and actions," the company's spokesperson added in the statement. "At Zeno, we believe in equal access to healthcare for all, and a woman's right to make decisions about her healthcare. At the same time, we live in a world with different opinions and different views, and we respect those differences."
In March 2021, Zeno posted a statement on its corporate website, saying that everyone should make "a commitment to a gender-equal world" and this includes "speaking up in the face of inequality in our everyday, everyone can and must—play a part in the pursuit of gender equity."
Newsweek reached out to Coca-Cola, Starbucks, and Netflix for comments.
Update: 05/05/22, 5:32 p.m. ET: The story was updated to include comments from Zeno Group.