Trump Loyalists Line Up To Spread Rumor FBI Planted Evidence at Mar-a-Lago
A number of Donald Trump allies and conservative figures are continuing to support the unsubstantiated claim that the FBI may have planted evidence against the former president during its search of Mar-a-Lago.
On Monday, federal agents carried out a raid on Trump's home in Palm Beach, Florida, as part of an investigation into the former president's alleged removal and destruction of classified White House records after he had left office in January 2021.
Almost immediately, those close to Trump began laying the groundwork in suggesting that if any potentially damning evidence does emerge, it was the agents who had put it there—a baseless claim with no evidence to support it thus far.
On Tuesday, one of Trump's lawyers, Alina Habba, told Fox News she was "concerned" that FBI agents "may have planted something" during their search.
"You know, at this point, who knows? I don't trust the government, and that's a very frightening thing as an American," Habba said.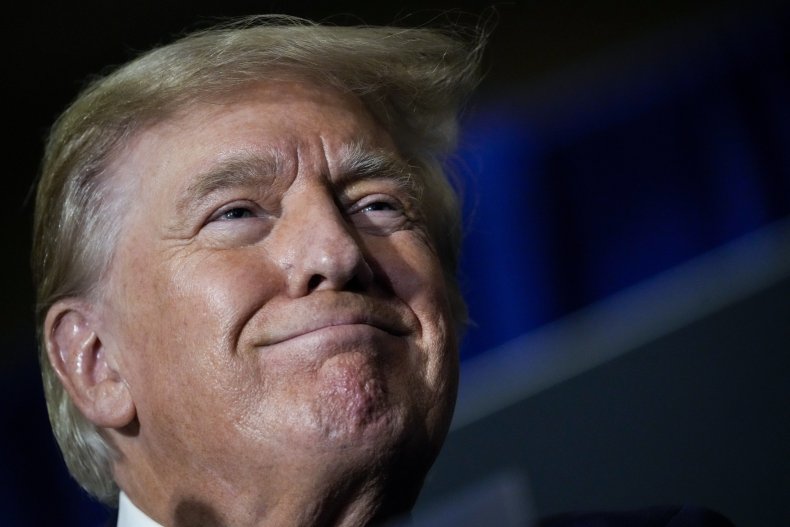 Prior to the interview, Fox News' Jesse Watters said in his Tuesday opening monologue: "What the FBI is probably doing is planting evidence, which is what they did during the Russia hoax.
"We also have a hunch they doctored evidence to get the warrant—again, what they did during the Russia hoax."
Watters attempted to justify his claim later on his Tuesday show in an interview with South Carolina's Senator Lindsey Graham.
"We know they doctor evidence, we know they plant evidence, we know they hide evidence, we know they lie, we know the leak," Watters said. "This is not anything new—years they've been doing this."
Also on Tuesday, fellow Trump lawyer Christina Bobb, who was present at Mar-a-Lago during the search but wasn't allowed to witness it, told Real America's Voice that the FBI didn't even need to plant evidence.
"At this point, I don't necessarily think that they would even go to the extent of trying to plant information. I think they just make stuff up and come up with whatever they want," Bobb said.
Elsewhere, former Speaker of the House Newt Gingrich also suggested federal agents may have "planted" evidence against the president.
"You'll notice they didn't allow anybody on the Trump side into Mar-a-Lago. So we have no idea whether or not they planted evidence," Gingrich said during an appearance on The Charlie Kirk Show.
Steve Bannon, a former Trump White House adviser, said Tuesday he "wouldn't put it past" the federal government to try to frame the former president.
"The FBI and the DOJ are essentially lawless criminal organizations," Bannon told conspiracy theorist Alex Jones on the latter's InfoWars show on Tuesday.
The claim was further spread after Trump himself hinted at it in a Truth Social post on Wednesday morning, while also noting the FBI didn't let his lawyers watch the raid as it was being carried out.
"Everyone was asked to leave the premises, they wanted to be left alone, without any witnesses to see what they were doing, taking or, hopefully not, 'planting,'" Trump wrote. "Why did they STRONGLY insist on having nobody watching them, everybody out?"
Soon afterwards, Georgia Congresswoman Marjorie Taylor Greene, who has spread conspiracy theories in the past, went further. There was "an extremely high probability" that the former president's claims were true, she tweeted.
"Otherwise WHY would they NOT allow his attorneys or anyone watch them while they conducted their unprecedented raid? They know the consequences of an empty handed power move," she wrote.
Kentucky Senator Rand Paul also echoed the claim while speaking to Fox and Friends on Wednesday.
"Do I know that the boxes of material they took from Mar-a-Lago, that they won't put things into those boxes to entrap him?" Paul said. "How do we know? The lawyers weren't allowed to see the boxes.
"How do we know they're going to be honest with us about what's actually in the boxes? How do we know that was in the box before it left the residence if the lawyers weren't allowed to see everything?"
There is no indication that the FBI is attempting to frame the former president.
Legal experts, meanwhile, argue that Trump could release the search warrant he would've been issued prior to the search. The document would detail all the items removed from his home.
The FBI have been contacted for comment.