Police were called to Prince Andrew's Windsor home in a security scare after a 44-year-old woman was reportedly found claiming to be his fiancé.
The unnamed Spanish national was found allegedly trespassing at Royal Lodge, where the Duke of York lives, on Monday morning. The Buckinghamshire estate is less than five miles from Queen Elizabeth II's residence at Windsor Castle.
Officers initially arrested the woman, who reportedly claimed she was engaged to the prince, before she was sectioned under the Mental Health Act, police said.
The Sun reported she had been let in by security who had been persuaded by her polished appearance and claims to have a lunch appointment.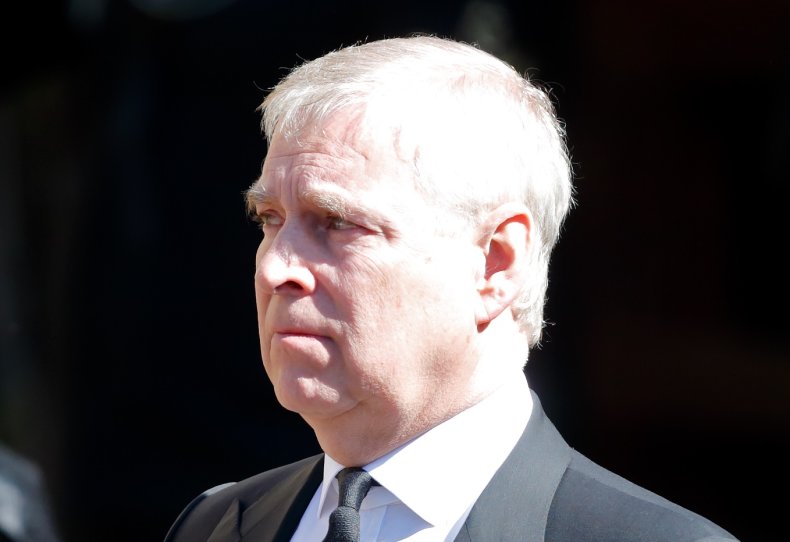 A police spokesperson said: "Thames Valley Police were called to the Royal Lodge at Windsor Great Park on Monday morning to reports of a female trespasser.
"The woman, aged 44, was intercepted and arrested. She was subsequently de-arrested and has been sectioned under Section 136 of the Mental Health Act.
"The investigation into the incident continues, but there was no risk to any individual on the site.
"Due to the female being sectioned, we will not be commenting further at this time."
The Sun reported that the woman made it into the prince's historic home but was stopped after claiming she was engaged to marry him.
The newspaper claimed guards were so taken in by the woman, that they even paid her cab fare.
The incident was just two days after Prince Philip's funeral, when the world fell into mourning to watch Queen Elizabeth II say her final goodbye to her husband.
The royal family kept to coronavirus rules, mourning with just 30 guests and with the monarch, who turns 95 today, sat alone.
Prince Andrew was the closest to his grandmother during the service, and remains among the closest royals to her geographically, as Royal Lodge is about 15 minutes drive from Windsor Castle.
The queen will be without her husband on her birthday today as she continues to process the loss of a man who stood by her side, or famously walked two paces behind her.
Andrew's appearance at the funeral and in the day's after his father's death was rare, after he withdrew from public life in the wake of the Jeffrey Epstein scandal.
The prince conducted a car crash interview with the BBC's Emily Maitlis in November, 2019, in which he did not express sympathy for Epstein's victims and said he did not regret the friendship.