Prince Dies at 57: The Singer's Legacy by Numbers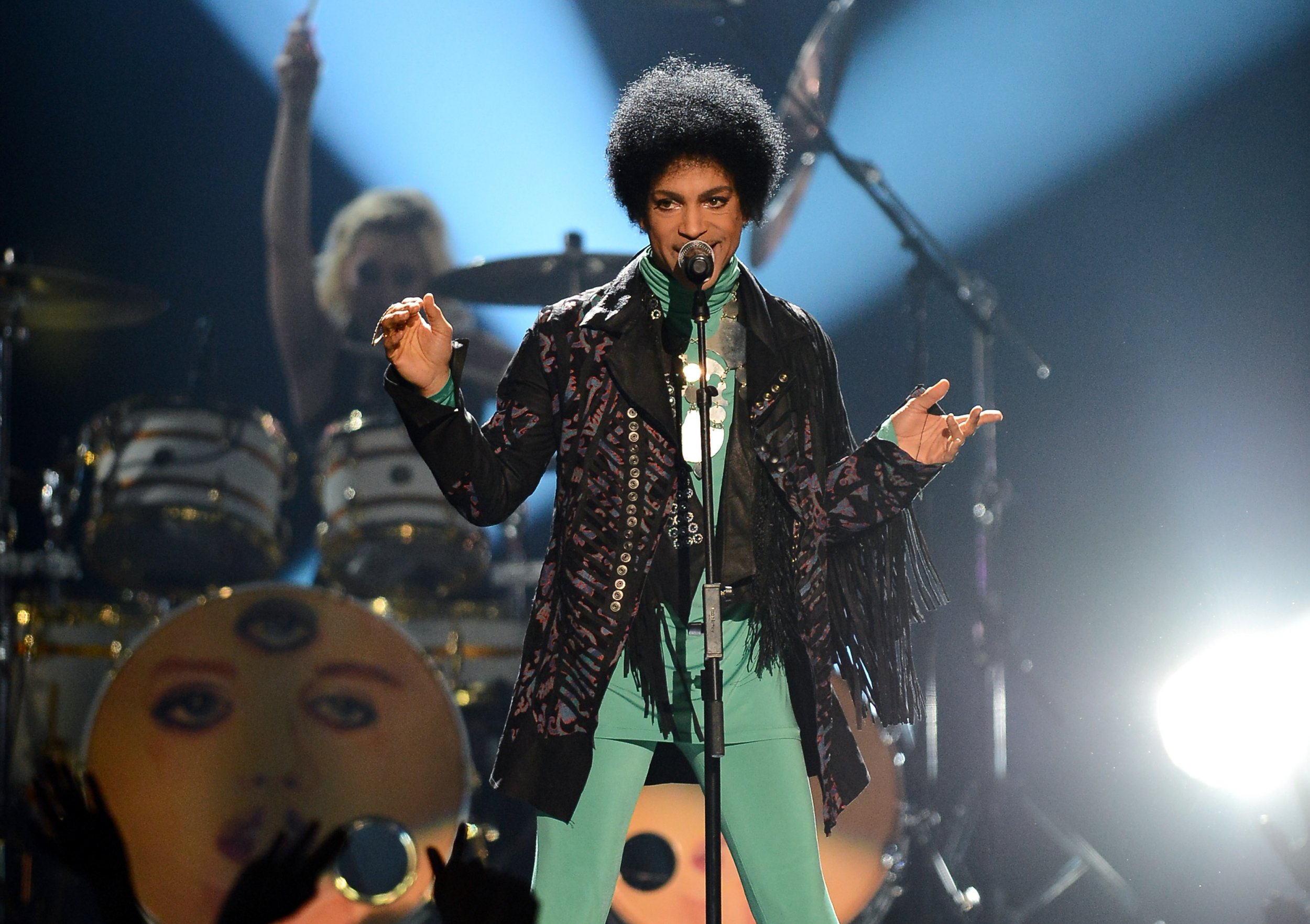 In 1958, Prince Rogers Nelson was born. He would go on to become a worldwide music icon with countless awards to his name, millions of records sold and legions of fans across the globe whose unwavering support fueled his artistry through a career spanning five decades.
As the world mourns the death of the Purple One at the age of 57 on Thursday, the singer leaves behind a tremendous legacy with songs such as "Kiss," "Little Red Corvette" and "I Wanna Be Your Lover."
Take a look at Prince's invaluable contribution to music and entertain—in numbers:
7 — Prince was just seven years old when he wrote his first song. It was called "Funk Machine."
Seven is also the number of Grammy Awards he won in his lifetime. He earned his first Grammy in 1985 and his last in 2008.
39 — During his lifetime, Prince recorded 39 studio albums. He launched his career with For You in 1978. His final album, HITnRUN Phase Two , was first released on streaming service TIDAL in December 2015.
Bonus fact: One of those studio albums includes 1989's Batman, a soundtrack recorded entirely by Prince for the superhero film starring Michael Keaton and directed by Tim Burton.
5 — The number of Billboard Hot 100 No.1 singles Prince achieved in his lifetime. He first topped the chart with "When Doves Cry" in 1984, which spent five weeks atop the charts. Further No.1 songs include "Let's Go Crazy" (1984), "Kiss" (1986), "Batdance" (1989) and "Cream" (1991).
Comparatively, he only had one No.1 song in the U.K.—1994's "The Most Beautiful Girl in the World."
27 — In 2004, Rolling Stone magazine ranked Prince at No.27 on its list of 100 greatest artists.
1 — Prince is a one-time Oscar winner. He won Best Original Song in 1985 for "Purple Rain" taken from the film of the same name.
He also has one Golden Globe for Best Original Song to his name for "The Song of the Heart," from the animated movie Happy Feet .
Less auspiciously, one is also the number of Razzie Awards Prince won. He was named Worst Director in 1987 for his 1986 movie "Under the Cherry Moon," in which he also took the lead role, as a male gigolo.
100,000,000 — Prince sold over 100 million records in his lifetime. The seminal Purple Rain album, released in 1984, reportedly sold 20 million copies worldwide.