Why Prince George May Not Follow in His Father's Footsteps and Go to Boarding School
Prince George's eighth birthday Thursday takes him to the age royals often send their children to boarding school—but the decision is not a straightforward one for Prince William and Kate Middleton.
The Duchess of Cambridge was bullied so severely at Downe House School she had to quit partway through her first year, in 1996, when she was 14.
By the time she arrived at Marlborough College "she had very little confidence," a school friend later told the Daily Mail.
But Prince William loved Ludgrove School, where he was protected from the messy collapse of his parents' marriage during the height of what the press called the War of the Waleses.
He arrived in 1990—two years before Princess Diana and Prince Charles separated following the publication of a tell-all memoir exposing his affair with Camilla Parker-Bowles.
Ingrid Seward, author of Prince Philip Revealed, told Newsweek: "William loved Ludgrove. He absolutely loved it. He didn't want to go back to school but of course no one does. Once he was there he loved it.
"He had very good friends there. It was absolutely right for the time because of course his parents' marriage was going so wrong.
"He would have gone anyway but it was a very, very good idea to send him there. It was such a protective school. The headmaster, Simon Barber, at the time, he really made sure William was protected.
"It was the height of the War of Waleses. I remember Prince Charles saying to me what a wonderful school it was."
There was much for Barber to protect William, and later Prince Harry, from, including their mother's leaked intimate phone calls to James Gilbey, a later biography by Prince Charles attacking his upbringing and ultimately Diana's bombshell interview in which she spoke on camera about her husband's affair.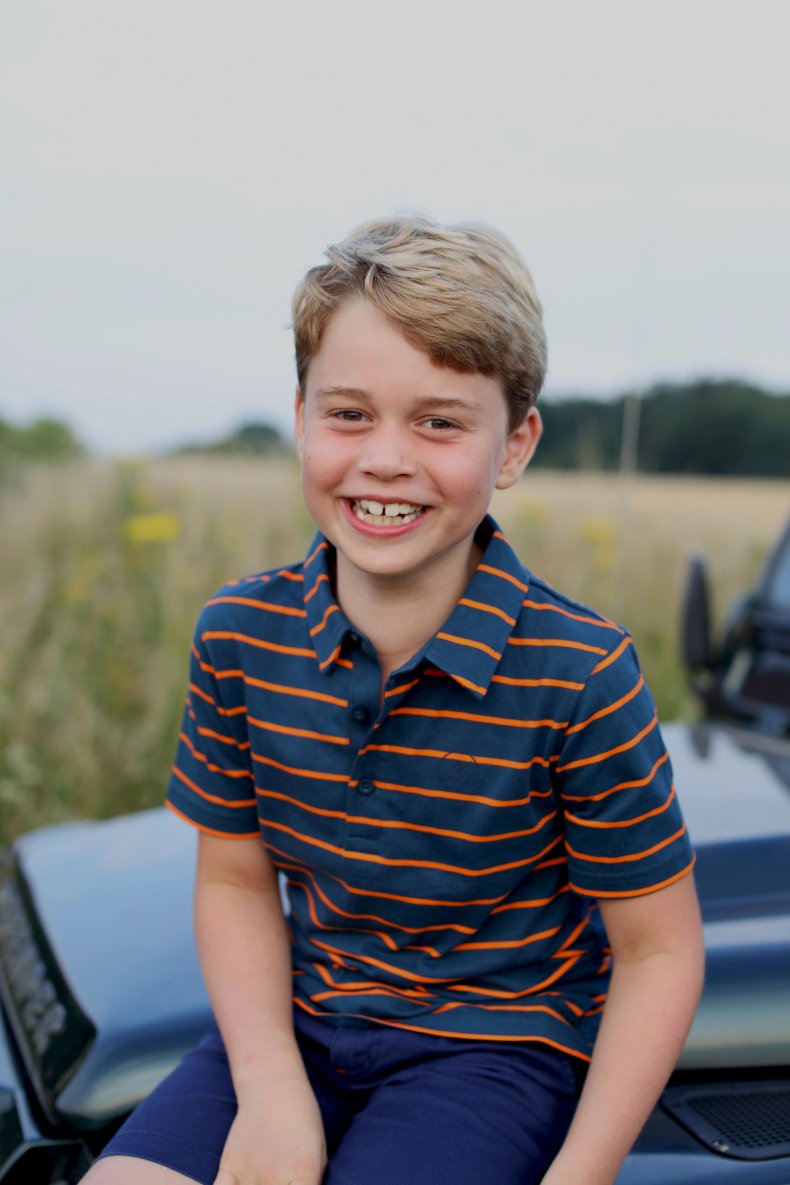 Seward said it may be Kate's experiences during her education that guide the couple on which path to take with Prince George.
The duchess started at St. Andrew's School private school in Pangbourne aged four and stayed their until she was 13, in 1995, according to the royal family's website.
As mentioned above, her first year at boarding school Downe House did not go well and she was pulled out part way through.
Kate apparently rebuilt her confidence at Marlborough College but, on arrival, she was suffering from eczema due to the stress of her experiences, her house tutor Joan Gall told The Daily Mail in 2018.
And pupil Gemma Williamson told the newspaper: "Apparently she had been bullied very badly and she certainly looked thin and pale. She had very little confidence."
Marlborough was also a boarding school but Seward told Newsweek past experience meant the Cambridges would not want to disturb a seemingly happy environment at Thomas's Battersea, in southwest London, where Prince George is now.
She said: "Kate went to boarding school and she didn't like the first one but then really liked it when she was much older. She went to Downe House and she was bullied. Then she left for Marlborough College.
"I think what will happen is George might stay on where he is and not go until 13. I think if he's getting on well there, that's what they'll do because they won't want to disrupt him too much.
"If he was going to go to prep boarding school this would be his last term. I would think that they probably are going to keep him there. If he's happy, they're going to be in London, there's no need to send him to a prep school like Ludgrove."
Quoted by The Sun, Brittani Barger, deputy editor of Royal Central, said if George does go to boarding school then younger sister Princess Charlotte might miss seeing him at Thomas's, where she is also a pupil.
Barger said: "She's very independent and outgoing, so I don't think she needs her brother beside her.
"She may miss not seeing him at school, but she's not going to be upset that she's alone, I don't think. From what we've seen, she's a little leader so I think she will be fine."