7 Royal Scandals You Might Have Forgotten About
Royal life is not all plain sailing as Prince Harry and Meghan Markle have made clear—here are five past scandals from the annals of palace history.
From toe-kissing to leaked phone calls and undercover tabloid stings—the royals have had their fare share of hiccups.
Some led to apologies, others to conspiracy theories and even lawsuits but the biggest are chronicled here.
1. 'All Jellybags'
Princess Diana and her lover James Gilbey spoke in affectionate terms by telephone on New Year's Eve in 1989.
The princess—who would separate from husband Prince Charles three years later—told Gilbey he made her go "all jellybags," the inquest into her death heard in 2008.
Quoted in the Daily Mail, Gilbey addressed Diana using the nickname "Squidgy" and kept saying "I love you."
Tape recordings of the conversation were leaked to the media three years later in 1992 after being captured by two separate "radio hams," in the days when people would randomly scan the radio waves as a hobby.
Former royal protection officer Ken Wharfe told the inquest into Diana's death at London's High Court he believed the princess had been bugged.
Quoted in the Daily Mail, he said: "It's my belief GCHQ at that time were monitoring members of the Royal Family because of heightened IRA activity at the time."
He suggested the tape recorded call might have been broadcast on the radio waves on a loop for the radio hams to pick up, the newspaper reported.
Sir John Adye, ex-head of the UK listening post GCHQ, told the court Diana's phone was not bugged, the BBC reported.
2. 'God forbid, a Tampax'
Princess Diana was not the only one to fall victim to a leaked phone call as her husband's own extramarital affair with then Camilla Parker-Bowles, now the Duchess of Cornwall, was splashed across the press.
The December 1989 conversation between the lovers was again picked up by radio scanners and leaked to the media in 1992, when a transcript was published by People.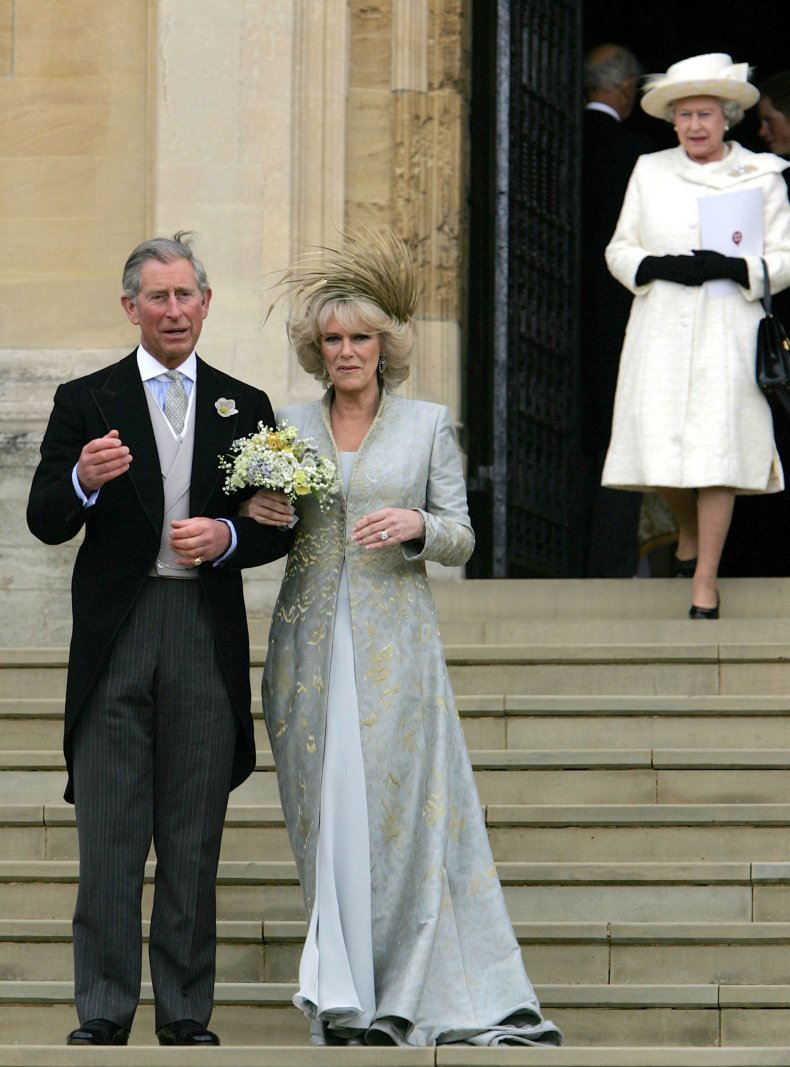 Quoted in the Daily Mirror, Prince Charles told Camilla during intimate exchanges: "Oh, God. I'll just live inside your trousers or something. It would be much easier!"
Camilla replied: "What are you going to turn into, a pair of knickers? Oh, you're going to come back as a pair of knickers."
Charles then said: "Or, God forbid, a Tampax. Just my luck!"
3. 'I Wasn't Sucking Her Toes, I Was Kissing Them'
Sarah Ferguson and husband Prince Andrew separated in March 1992 and five months later compromising pictures of the Duchess of York were splashed across the front pages of The Sun and the Daily Mirror.
Known as "Fergie" in Britain, the yet-to-divorce royal was photographed by a pool in the south of France with Texan financial adviser John Bryan reportedly kissing and sucking her toes and feet.
Former Royal Correspondent Richard Kay wrote in the Daily Mail in 2014 that Princess Diana paged him before the story broke to say: "The redhead's in trouble."
Kay recounted how Bryan had asked him to bring around an early edition of the paper so he could see the images.
However, he was not happy with the coverage.
The journalist wrote: "'Goddamn it,' he told me, again using one of his favoured curses, 'I wasn't sucking her toes, I was kissing them!'
4. 'I Was Deeply in Love With Someone Who Worked in This Environment'
Princess Diana described her royal protection officer Barry Mannakee as "the greatest love I've ever had."
However, the princess said she believed he was "bumped off" after he died in a car crash on May 14, 1987, after the affair was exposed.
The pair grew close as Mannakee was by her side in his role on her Metropolitan Police security detail, from 1985 to 1986.
However, when the relationship was discovered he was taken off her team and it was not long before tragedy struck while he was riding on a Suzuki motorcycle in North East London.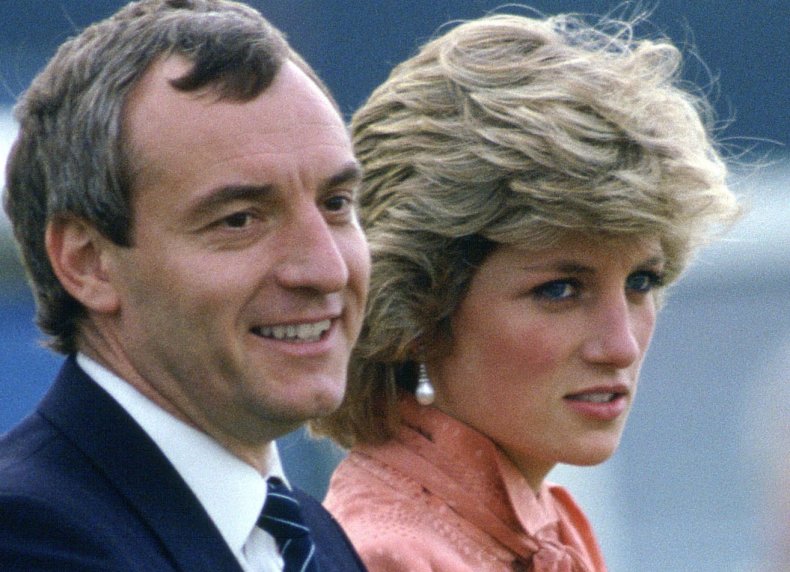 In video-taped conversations years later with her speech coach Peter Settelen, Diana shared her own theory about what happened.
Broadcast in Channel 4 documentary Diana: In Her Own Words, she said: "When I was 24 or 25 I was deeply in love with someone who worked in this environment. But then he was chucked out and he was killed.
"Eventually he had to go and then three weeks after he left he was killed in a motorbike accident. He was the greatest love I've ever had, and that was a real killer."
She added: "I think he was bumped off."
An inquest recorded a verdict of accidental death after hearing 17-year-old Nicola Chopp pulled in front of the motorbike on Woodford High Road in dark and rainy conditions, six weeks after she passed her driving test.
5. 'I Can Open Any Door You Want'
Sarah Ferguson was caught in a "cash for access" scandal in 2010 by notorious News of the World undercover reporter Mazher Mahmood.
Nicknamed the "Fake Sheik," the investigative journalist was posing as a rich Middle Eastern businessman seeking a meeting with her former husband Prince Andrew.
Footage showed her demanding £500,000 be wired to her bank account in return for an introduction to Prince Andrew, then a U.K. trade envoy, The Guardian reported.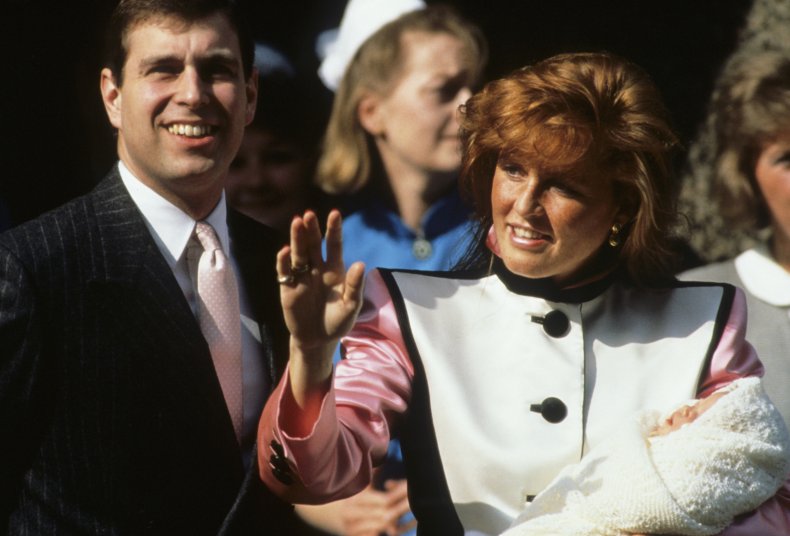 She said: "That opens up everything you would ever wish for. I can open any door you want, and I will for you.
"Look after me and he'll look after you ... you'll get it back tenfold."
A statement from Ferguson at the time read: "I very deeply regret the situation and the embarrassment caused.
"It is true that my financial situation is under stress, however, that is no excuse for a serious lapse in judgment and I am very sorry that this has happened.
"I can confirm that The Duke of York was not aware or involved in any of the discussions that occurred. I am sincerely sorry for my actions."
She later threatened to sue Rupert Murdoch's British newspaper group News U.K. for loss of earnings brought about by the scandal.
6. 'He Was Always There to Support Me, and I Was Absolutely Devastated'
Princess Diana's affair with James Hewitt was exposed in biography Princess in Love, by Anna Pasternak, published in 1994.
The claims were confirmed by the princess herself the following year in a bombshell interview with the BBC's Martin Bashir.
Diana said: "He was a great friend of mine at a very difficult, yet another difficult time, and he was always there to support me, and I was absolutely devastated when this book appeared, because I trusted him, and because, again, I worried about the reaction on my children.
"And, yes, there was factual evidence in the book, but a lot of it was, comes from another world, didn't equate to what happened."
The cavalry officer co-operated with the author to produce the book, Town & Country reported, leaving Diana feeling betrayed.
The princess told Bashir: "Well, there was a lot of fantasy in that book, and it was very distressing for me that a friend of mine, who I had trusted, made money out of me. I really minded about that.
"And he'd rung me up 10 days before it arrived in the bookshops to tell me that there was nothing to worry about, and I believed him, stupidly.
"And then when it did arrive the first thing I did was rush down to talk to my children.
"And William produced a box of chocolates and said, 'Mummy, I think you've been hurt. These are to make you smile again.'"
The affair ran from 1986 to 1991 but ended before Diana and husband Prince Charles separated in 1992.
By the time it became public, there relationship problems were already well publicized by Andrew Morton's 1992 biography Diana: Her True Story, which the princess secretly co-operated with.
7. 'Philip Took the Photographs. They Were Delightful, Informal—and Stolen'
The queen faced her only royal privacy scandal in 1968 when a photo developer sold her private pictures to French magazine Paris Match.
The images showed her surrounded by her four children, Prince Charles, Princess Anne, Prince Andrew and Prince Edward, then a newborn.
Author Ingrid Seward wrote: "In the Autumn of 1968, the French magazine Paris Match published a series of family snaps of Edward as a newborn baby, propped up in bed with his mother, his brother Andrew on the old-fashioned counterpane beside her and Anne and Charles at the bedside.
"Philip took the photographs. They were delightful, informal—and stolen."
She added: "It was not until a year later that it was discovered that a free marketeer in the commercial processing laboratory where the film had been sent for developing was making an extra set of prints to sell to the Continental press.
"This loophole in royal security was immediately closed. By then, the photographs had been seen by millions."