Prince Harry Says He Was 'Willing to Take Drugs' to Get Over Diana's Death
Prince Harry says he was "willing to take drugs" while struggling to process Princess Diana's death "because I was trying to mask something."
The Duke of Sussex revealed his inner torment over losing his mother at age 12 in his docuseries The Me You Can't See for Apple TV.
He described how he suppressed the trauma for years, doing alcohol and drugs to escape the pain.
From age 28 to 32, he said he experienced four years of chaos before finally getting therapy on wife Meghan Markle's advice.
Prince Harry said: "I was willing to drink, I was willing to take drugs. I was willing to do the things that made me feel less like I was feeling.
"But I slowly became aware that, ok, I wasn't drinking Monday to Friday but I would probably drink a week's worth in one day on a Friday or a Saturday night.
"And I would find myself drinking not because I was enjoying it but because I was trying to mask something."
He said he did not realize he was masking trauma and added: "I was completely unaware of it, which was my brain telling me that I'm in a fight."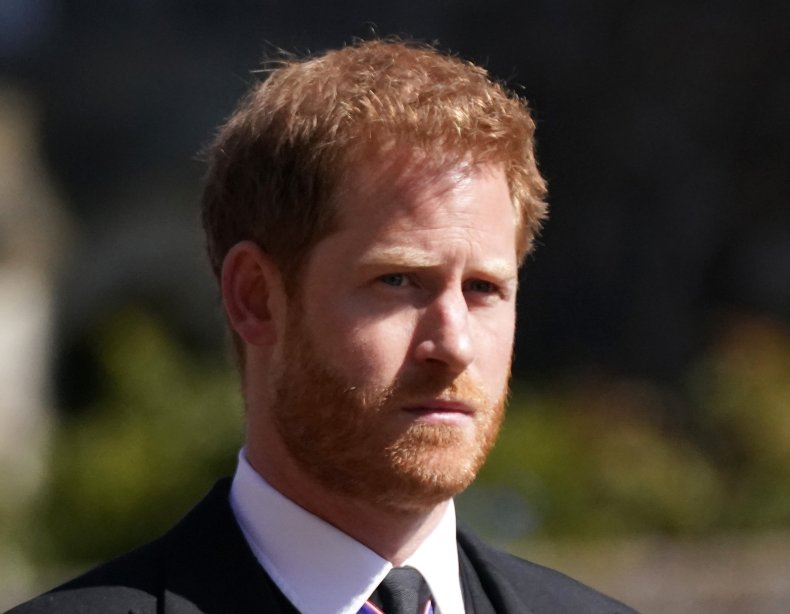 The prince described the anger he felt at the paparazzi photographers who were chasing his mother's car at the time it crashed in Paris, in 1997.
In the Apple TV series, which airs on May 21, he said: "I was so angry with what happened to her and the fact there was no justice at all. Nothing came from that.
"The same people that chased her into the tunnel photographed her dying on the back seat of that car."
Diana had left the royal family at the time and was with boyfriend Dodi Fayed at the Ritz Hotel in Paris in the evening.
When it came time to leave, the couple's own team drove their usual car away from the hotel without them in it as a decoy.
Ritz security boss Henri Paul then took the princess and her lover in a hired Mercedes but, while being chased by photographers, it crashed in the Pont de l'Alma tunnel.
Paramedics made efforts to revive her but could not save her life and both she and Fayed died.
Harry and brother Prince William were staying with the royal family at Balmoral at the time and had their last phone call with her the day she died.
In 2017, the Duke of Sussex told ITV documentary Diana, Our Mother: Her Life and Legacy: "It was her speaking from Paris, I can't really necessarily remember what I said but all I do remember is probably regretting for the rest of my life how short the phone call was."
In the days after her death, Britain was plunged into mourning with pressure on the royal family to show their grief publicly.
Then, at her funeral, Harry and William were asked to walk behind her coffin alongside other family members up The Mall, in London.
Harry told Newsweek in 2017 how difficult he found the experience, saying it would not happen today.
And in his Apple TV docuseries, he said: "When my mum was taken away from me at the age of 12, just before my 13th birthday, I didn't want the life. Sharing the grief of my mother's death with the world.
"For me, the thing I remember the most was the sound of the horses' hooves going along The Mall, the red brick road.
"By this point both of us were in shock. It was like I was outside of my body and just walking along doing what was expected of me.
"Showing one-tenth of the emotion that everybody else was showing. You know, this is my mum. You never even met her."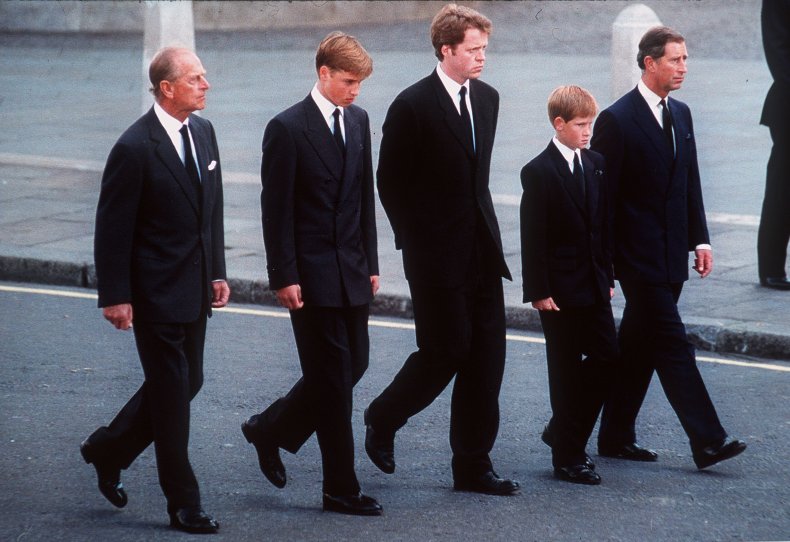 In the aftermath, the British press and paparazzi in both the U.K. and France faced severe criticism, including newspapers who had been offering huge sums for pictures of her.
And at her Royal Courts of Justice inquest, the coroner heard how photographers who chased the car she was traveling in also photographed her dying on the backseat.
The Me You Can't See is available from Friday, May 21, on Apple TV.
If you have thoughts of suicide, confidential help is available for free at the U.S. National Suicide Prevention Lifeline. Call 1-800-273-8255. The line is available 24 hours, every day. The Befrienders Worldwide website lists suicide support services around the world.