Prince Harry's 'Anti-Media Narrative' Might Not Win Favor With Americans
Prince Harry stands at an interesting crossroads when it comes to his "anti-media narrative," which might not find sympathy with the American public after a recent round of royal take-downs by U.S. media outlets, a new episode of Newsweek's The Royal Report podcast has heard.
For a number of years Harry has discussed and condemned the British media for their intrusion into his private life and negative reporting, which many sympathized with given the wider British tabloid media's treatment of Princess Diana.
However, now that the royal has seen an increase in critical reporting by U.S. outlets, he may not find his anti-press stance wins favor with Americans, with whom his popularity has decreased significantly in recent months.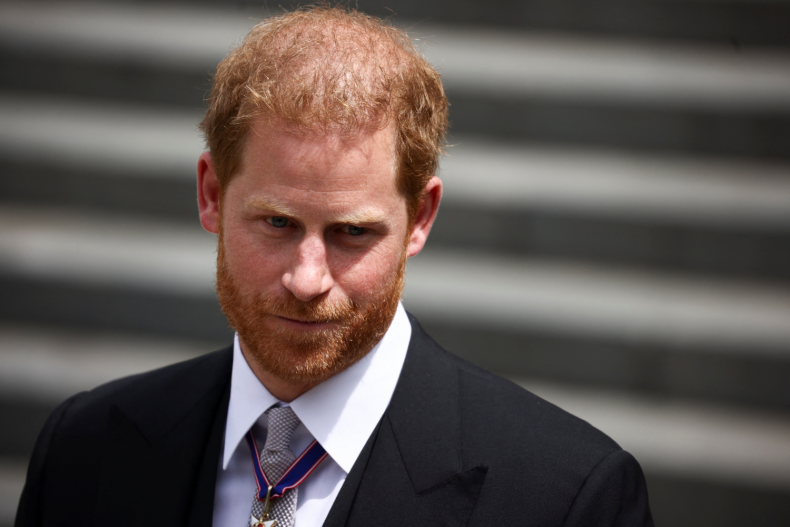 "For well over a decade he's been coming out and swiping at the British media in interviews [...] It's been going on a very long time and, you know, for the most part in Britain people always backed him because people loved Diana and felt for him, and they felt extremely sympathetic for a guy who'd lost his mother," Newsweek's chief royal correspondent, Jack Royston, explained on The Royal Report.
"But that whole narrative applies to the British media, and now if you have a situation where the American media are taking aim at Harry and Meghan, that becomes slightly more complicated," he said. "That really simple narrative, that it's Harry vs. the people who contributed to the death of his mother, doesn't apply to U.S. outlets."
This reflection has been prompted by Harry and Meghan Markle's recent spoofing by adult animated comedy show South Park. The couple were harshly roasted in the show, and a number of mocking responses to his memoir were made.
Both the duke and duchess have seen their popularity slump among Americans since the release of their Netflix series in December and Harry's memoir, Spare, in January.
Polling for Newsweek by by Redfield & Wilton showed that after the South Park episode aired Harry's net approval rating dropped to -10, in contrast it had been +35 on December 5.
Meghan's net approval rating currently sits at -17, a 40 point drop from her December 5 rating of +23.
Royston poses that if Harry were to condemn the American press for any negative tide change when it came to the Sussexes reporting, as he has done repeatedly with the British press, this could further damage his reputation rather than repair it.
"This could be the first time in his life that actually he doesn't have that readymade clap-back and it does seem that he may be facing the reality now that the U.S. media is perfectly capable of giving him a rough ride too," he said on The Royal Report.
"So, before they [Harry and Meghan] were kind of silenced by the monarchy, but we may now find that they are silenced again this time by the pressure to protect their own reputations."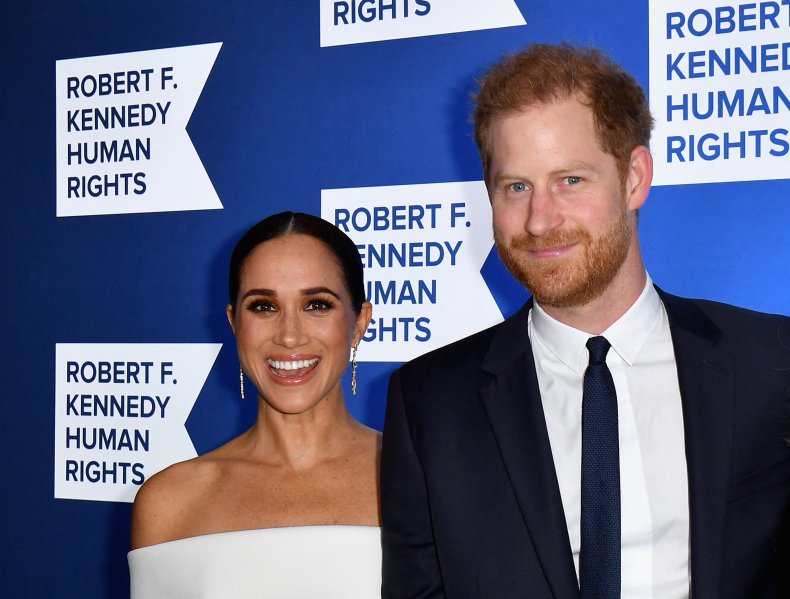 A sign of how the Sussexes may intend to move forward was hinted at by their spokesperson this week, where they announced that speculative reporting that the couple were considering suing South Park over their spoofing was "baseless and boring."
Speaking about the show and the couple's reaction, Royston told listeners: "One would hope that they have enough perspective to also see the funny side and just kind of take it in the spirit it was intended, in fact I think it's really important that they do try as hard they possibly can to see the funny side and to not get upset about it.
"You just can't get annoyed with South Park. They have been so kind of wantonly insensitive for so long and it's also such an obvious parody that there's just no point in getting annoyed. It would be completely self destructive to do so."
James Crawford-Smith is Newsweek's royal reporter based in London. You can find him on Twitter at @jrcrawfordsmith and read his stories on Newsweek's The Royals Facebook page.
Do you have a question about King Charles III, William and Kate, Meghan and Harry, or their family that you would like our experienced royal correspondents to answer? Email royals@newsweek.com. We'd love to hear from you.