Queen Never 'Truly Understood' Harry's 'Decision to Leave' Royal Life—Book
Queen Elizabeth II never "truly understood" Prince Harry's decision to step down as a working royal and move to the U.S. with Meghan Markle, and said his practice of giving interviews would only leave the media wanting "more and more," according to her late-cousin.
Lady Elizabeth Anson, a cousin of the queen's through the Bowes-Lyon family, is quoted in a new book by royal author Katie Nicholl regarding conversations she had with the monarch after the Sussexes separated from the royal fold in 2020.
Anson, 79, died in 2020 and was best known for being the official party planner for a number of the royals' high-profile events, including the gala dinner on the evening before the Prince and Princess of Wales' wedding in 2011.
Queen Elizabeth II died at the age of 96 on September 8 at her Scottish home of Balmoral Castle.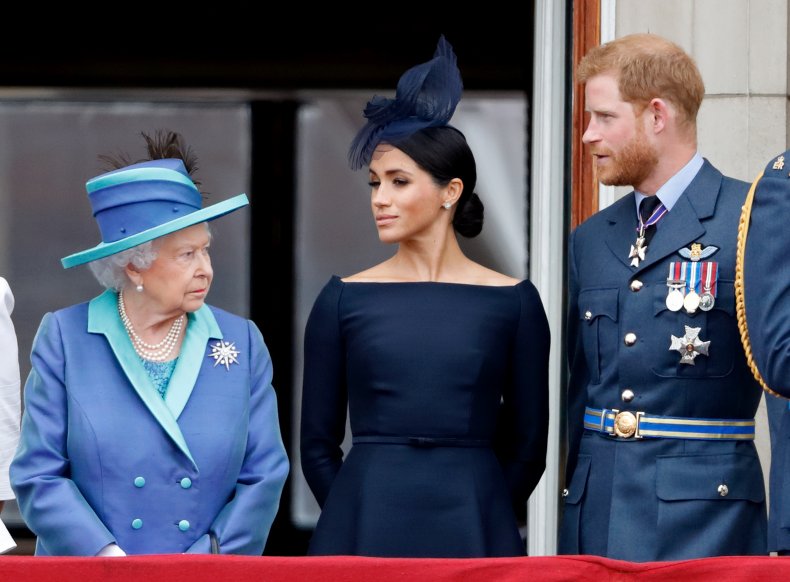 "I don't think the Queen ever truly understood Harry's decision to leave," Anson is quoted by Nicholl in The New Royals: Queen Elizabeth's Legacy and the Future of the Crown, according to an extract published by The Daily Mail.
'Turning one's back on duty is completely alien to the Queen and she has been very hurt by it all," Anson said.
"William was angry. Charles was distraught," she continued. "But Harry wasn't prepared to back down over Meghan."
A supporter of Harry and Meghan's in the early stages of their relationship, Anson is reported to have told the monarch that it was a good thing the prince had begun to open up by speaking to the press about his emotions and mental health.
"'When I said to the queen 'I think it's no bad thing he's opened up,'" Nichol wrote of Anson's discussion with her cousin, "she replied, 'I'm afraid I can't agree with you. [The media] will want to know more and more.'"
Throughout her 70-year reign, the queen is widely regarded as having never given an interview, something which has become a regular part of the royal job for younger members of the family.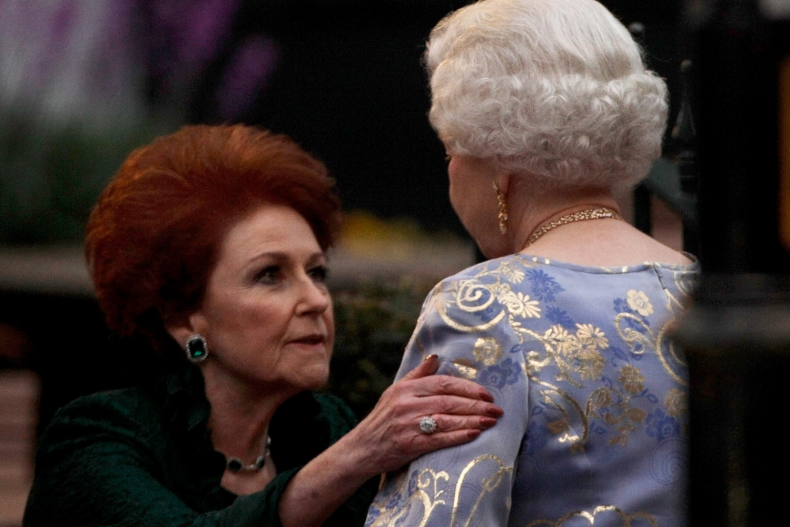 In March 2021, Harry appeared alongside Meghan for a landmark interview with Oprah Winfrey, in which he cited unsupportive treatment by members of the royal family and household along with unfair abuse by the British tabloid press as motivation for his family's move to the U.S.
The couple also disclosed that Meghan and her unborn child had been the subject of racism both in the press and from an unnamed member of the royal family who made insensitive comments about the skin color of the couple's future children.
In response to the interview, the queen released a rare personal statement through Buckingham Palace which read:
"The whole family is saddened to learn the full extent of how challenging the last few years have been for Harry and Meghan.
"The issues raised, particularly that of race, are concerning.
"While some recollections may vary, they are taken very seriously and will be addressed by the family privately.
"Harry, Meghan and Archie will always be much-loved family members."
Despite complaints regarding some members of the family and royal structure, Harry and Meghan both made pains to stress that their relationship with the queen was unaffected and that they remained close to the monarch.
"[The queen] has always been wonderful to me," Meghan told Winfrey, while Harry went on to tell Hoda Kotb in an interview for the Today show in April 2022 that: "we have a really special relationship, we talk about things she can't talk about with anybody else."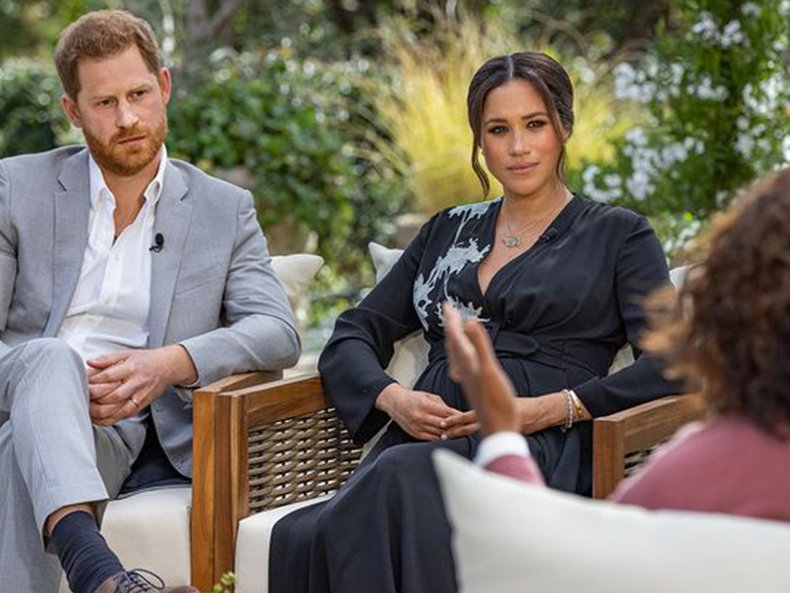 Both Harry and Meghan were visiting the U.K. to attend charity events when the news broke of the queen's death. They remained in the country throughout the mourning period which included the monarch's state funeral on September 19.
In memory of his grandmother, Harry released a personal tribute in which he honored her as a "globally admired and respected" head of state, and cherished "granny."
Newsweek reached out to representatives of Prince Harry and Buckingham Palace for comment.
Do you have a question about Queen Elizabeth II, King Charles III or their family that you would like our experienced royal correspondents to answer? Email royals@newsweek.com. We'd love to hear from you.