Harry Wouldn't 'Have Married Meghan' if Diana Was Alive—Ex Royal Aide
A former Buckingham Palace press secretary who worked with Princess Diana has cast doubt on whether Prince Harry would have married Meghan Markle had his mother been alive.
Speaking to GB News on Friday, Dickie Arbiter—press secretary to Queen Elizabeth II from 1988 to 2000—told the show hosts:
"I'm going to stick my neck out here and I doubt Harry would have married Meghan because Harry wouldn't have been in the state he was in as a result of his mother's death.
"He would have taken a completely different course and he would still be here working in support of the Queen."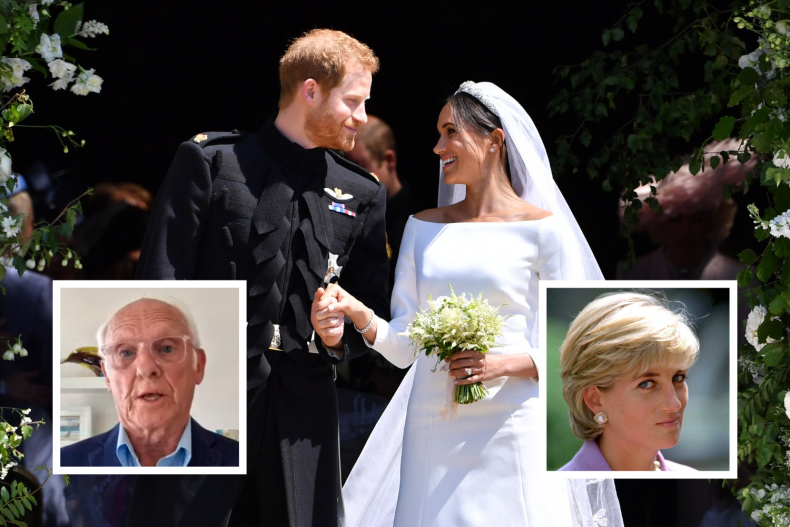 The former palace aide was prompted to make such a statement after discussing the prince's legal battle with the U.K. Home Office over security.
A High Court judge ruled on Friday that the prince had an "arguable" case against the government and that a judicial review could take place. This was a win for the prince in his dispute which, he argues, left Britain an unsafe place for him to bring his family.
Presenter Anne Diamond posed the question to Arbiter, "you can't help thinking what would Princess Diana think of all this? I wonder what she would advise her youngest son?"
He responded: "If Princess Diana was alive today we would not be going through this.
"She had her head screwed on the right way. She was very practical and she was very sensible."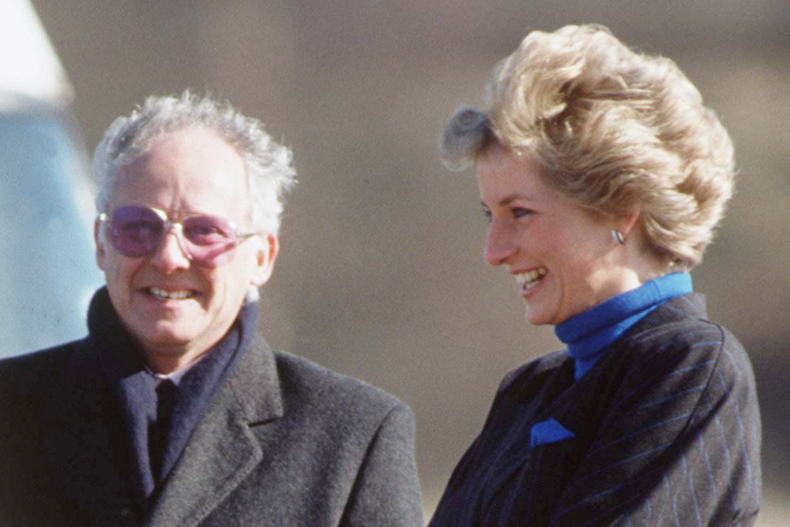 Arbiter was also asked to comment on the recent news that the BBC had agreed to pay damages to a former royal nanny employed by Prince Charles in the 1990s who, it was alleged, was the victim of false and "unfounded" allegations that were made up to "likely" influence Diana into giving her famous 1995 Panorama interview.
False claims circulated at the time of the interview that Tiggy Pettifer (nee Legge-Bourke) had been having an affair with Charles and had aborted a child.
A statement read out in court on Thursday said in part:
"It is likely, that these false and malicious allegations arose as a result and in the context of BBC Panorama's efforts to procure an exclusive interview with Diana, Princess of Wales."
The corporation then issued an apology stating: "The BBC has agreed to pay substantial damages to Mrs. Pettifer and I would like to take this opportunity to apologize publicly to her, to the Prince of Wales, and to the Dukes of Cambridge and Sussex, for the way in which Princess Diana was deceived and the subsequent impact on all their lives."
The BBC said it had decided never to show the Panorama interview again and nor would it "licence it in whole or part to other broadcasters."
Arbiter called it "shameless" that the BBC had taken 27 years to apologize to Pettifer and added his support to criminal charges being brought against people in connection with the deceptions relating to the Panorama interview.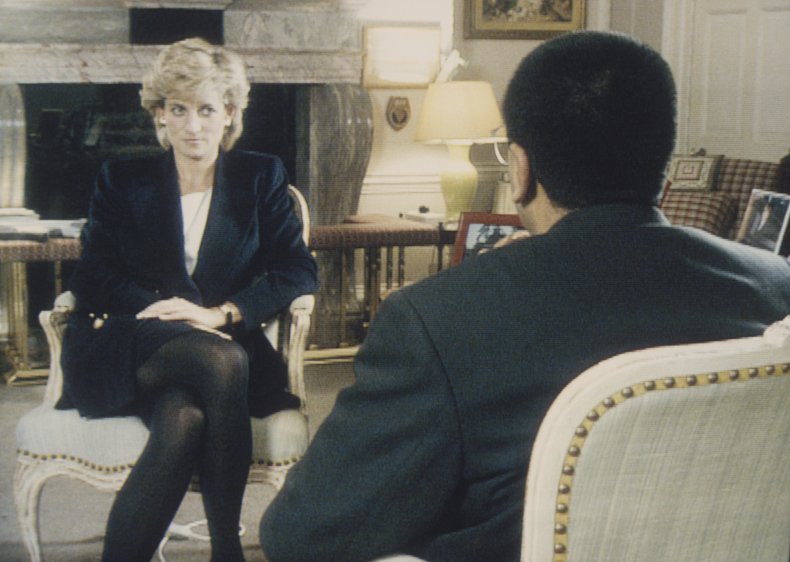 In 2021 an independent investigation by Lord Dyson found that Panorama interviewer Martin Bashir had been "deceitful" in his attempts to secure an interview with Diana. Fake bank documents were found to have been shown to the princess which inferred members of her staff were receiving payments from news corporations—undermining the trust she had in those around her.
"Well, I think they're absolutely right in saying it shouldn't be aired again," Arbiter said.
"And I'm not sure that Diana would have said what she did say in the interview, had she not been presented with certain papers, allegations that her staff were spying on her, allegations that the secret service was spying on her."
Prince William's reaction to the investigation's findings were revealed in a statement he read from Kensington Palace.
"It is my view that the deceitful way the interview was obtained substantially influenced what my mother said," the prince read.
"The interview was a major contribution to making my parents' relationship worse and has since hurt countless others."
"It brings indescribable sadness to know that the BBC's failures contributed significantly to her fear, paranoia and isolation that I remember from those final years with her."
Newsweek has approached representatives of Prince Harry for comment.