Prince Harry, Meghan Markle Ambushed by Paparazzi Amid House Drama
Prince Harry and Meghan Markle have been photographed by paparazzi arriving for dinner in California a month after the duke described being "triggered" by the "terrible noise" of cameras and "that blinding flash."
Images of the Duke and Duchess of Sussex published first by Page Six and later by The Daily Mail website were taken hours after The Sun reported they were being evicted from Frogmore Cottage on Tuesday night.
Video footage published by The New York Post shows Harry appear to shout "hello, woah, hello" as he climbs out of the back of a car and into a hail of camera flashes.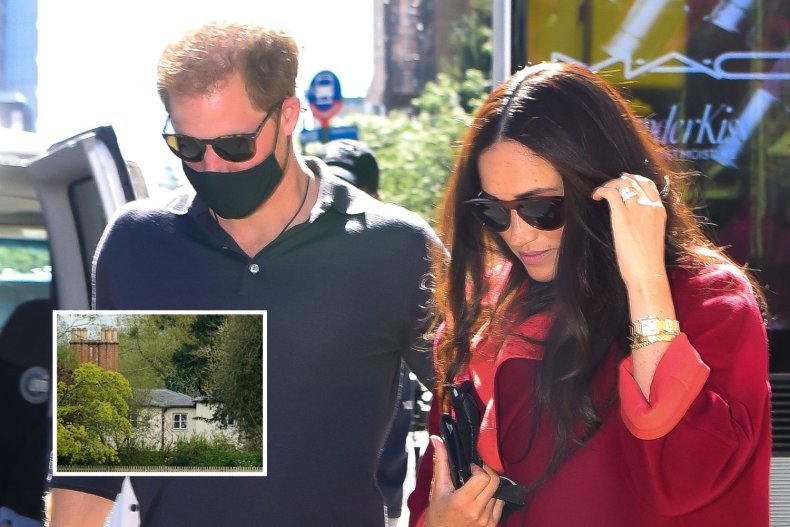 The prince then turned his back on the photographer as Meghan climbed out after him and the couple walked into exclusive private members' club San Vicente Bungalows in West Hollywood.
Page Six captions credited picture agency Backgrid, which has been cited on many of the paparazzi pictures of the couple since their move to America.
It all played out hours before a frenzied debate began in Britain on Wednesday morning about whether King Charles III was right to ask Harry and Meghan to vacate their U.K. home, Frogmore Cottage.
Prince Harry and the Paparazzi
Harry's book Spare states that he finds the mere sound of cameras and sight of flashbulbs "traumatizing."
In one passage, he wrote: "I didn't love waking to find a photo of myself on the front page of a tabloid. But what I really couldn't bear was the sound of the photo being taken in the first place.
"That click, that terrible noise, from over my shoulder or behind my back or within my peripheral vision, had always triggered me, had always made my heart race, but after Sandhurst it sounded like a gun cocking or a blade being notched open.
"And then, even a little worse, a little more traumatizing, came that blinding flash."
"I was in a bad, bad place," he continued. "Paps, somehow, knew. Around this time they began hitting me with their cameras, deliberately, trying to incite me.
"They'd brush, smack, jostle, or just straight wallop me, hoping to get a rise, hoping I'd retaliate, because that would create a better photo, and thus more money in their pockets."
Harry's experiences of the paparazzi began in early life, he told his Netflix show Harry & Meghan: "The majority of my memories are of being swarmed by paparazzi. Rarely did we have a holiday without someone with a camera jumping out of a bush or something."
His mother, Princess Diana, died with photographer following her car in Paris in 1997, when Harry was 12. In Spare he described his anger at the fact that they photographed her lying injured in the wreckage, rather than trying to help.
"Those men who'd chased her," he wrote, "they'd never stopped shooting her while she lay between the seats, unconscious, or semiconscious, and in their frenzy they'd sometimes accidentally photographed each other."
"I hadn't been aware, before this moment, that the last thing Mummy saw on this
earth was a flashbulb," he added.
Prince Harry and Meghan Markle Asked to Leave Frogmore Cottage
The Sussexes have been given until early summer to move out of their U.K. home, which holds memories of the early days of their son Archie Mountbatten-Windsor.
The Grade II listed property is more than just a house to the couple as it has de facto police protection, because it sits in the grounds of the private estate surrounding Windsor Castle, which is patrolled by armed Metropolitan Police bodyguards.
They will still have access to Frogmore during Charles' coronation, but losing the home could threaten their future relationship with Britain as it would raise logistical questions about where they would stay.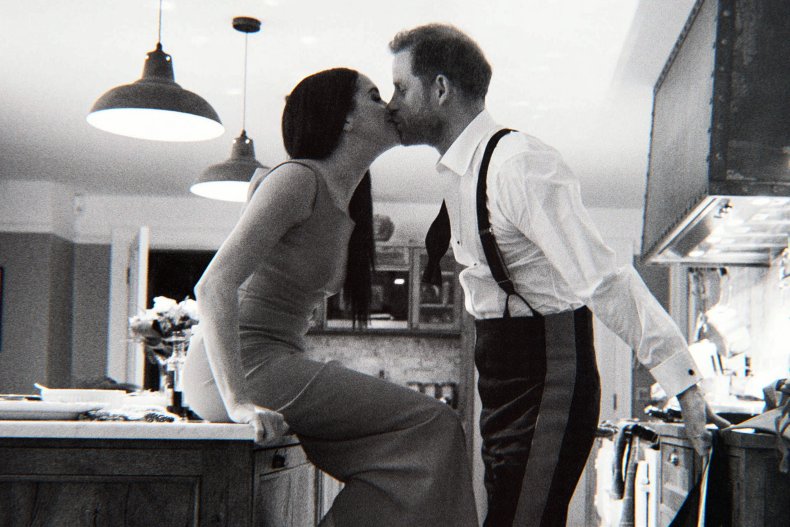 If they opted for a hotel, they would be in the hands of their private security detail, who can't carry guns.
One alternative might be to seek a room in another royal residence, though this might require them to negotiate with family members or the palace, two options that may not appeal to the Sussexes.
Their spokesperson on Wednesday confirmed the dispute over their U.K. home: "The Duke and Duchess of Sussex have been requested to vacate their residence at Frogmore Cottage."