Harry, Meghan 'Revenge' Biographer on New Book: 'What I Write is the Truth'
The author of a new book on Prince Harry and Meghan Markle and their relationships with members of the royal family has defended his writing in a radio interview.
When told by Virgin Radio host Chris Evans in the U.K. that he must have good lawyers to have written so explicitly about the Sussexes, Tom Bower, author of Revenge: Meghan, Harry and the war between the Windsors responded: "I do have very good lawyers, and more importantly, I make sure what I write is the truth."
Bower's book has received a large amount of publicity in Britain ahead of its July 21 release after it was serialized by broadsheet newspaper The Times.
Despite Buckingham Palace and the Sussexes passing no official comment on the book so far, at least one claim has been questioned by a source close to Queen Elizabeth II.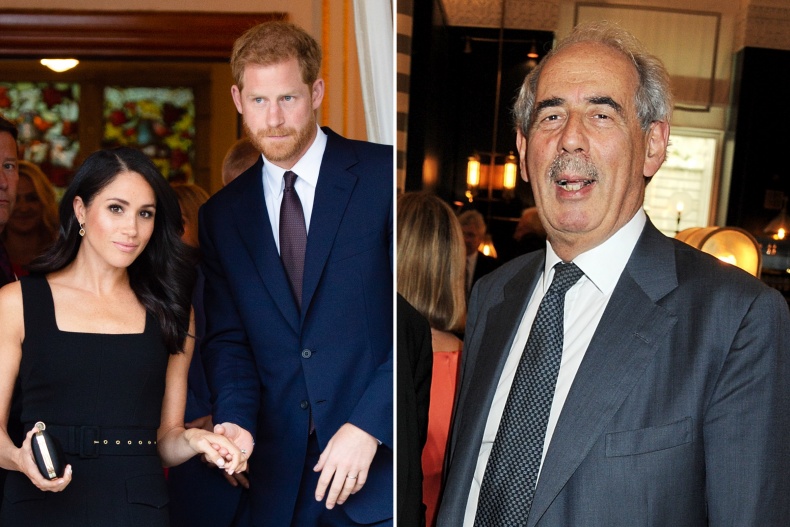 In an extract released over the weekend in The Sunday Times, Bower wrote of divisions within the royal family around the time of Prince Philip's funeral in April 2021.
"In Windsor Castle the Queen was preparing to face the public on one of the saddest days of her life," the extract read.
"Philip had been her rock for the previous 70 years. To comply with COVID restrictions she would grieve alone inside the chapel.
"'Thank goodness Meghan is not coming,' the monarch said in a clear voice to her trusted aides."
A palace source close to the queen however, expressed doubt to Newsweek over whether the queen would have said such a thing calling it "unlikely."
Bower is known for writing political biographies with a ruthless edge but has also applied this technique to royal subject matter, most recently in a biography of Prince Charles titled Rebel Prince: The Power, Passion and Defiance of Prince Charles.
Bower told Evans what motivated him want to write about Meghan and Harry.
"It's a fascinating story about a woman who literally fights to get to the top and to be famous, and how she does it, the determination," he said.
"And in her terms, Meghan is very successful. She is now a global icon amongst many many people, especially young people."
"No-one gets to be famous, as she is," he continued. "Whether as an actress, or as a royal, or as a politician, or a tycoon, which I've written about, without there being victims, without there being people hurt on the way."
Bower credits the uniqueness of his viewpoint to the identification and questioning of these "victims."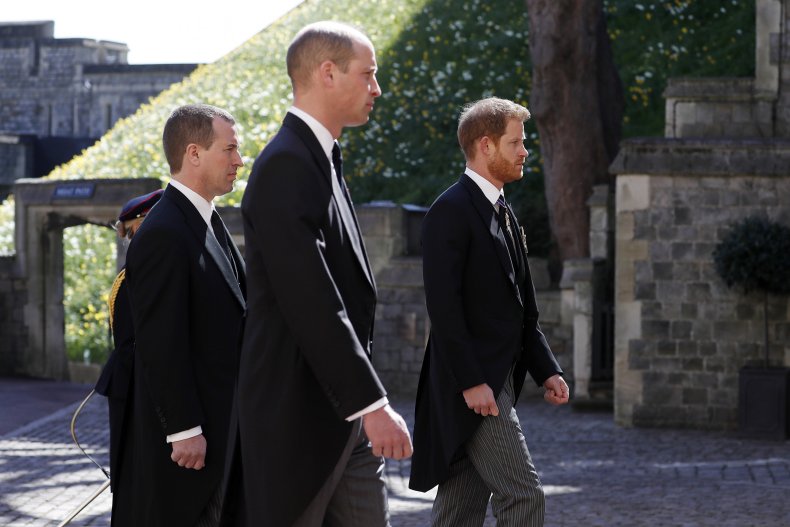 "My whole way of working is, find the victims," he said. "Find the people who are going to tell you the truth. Who does Meghan not want me to talk to, that's who I've got to find and persuade to talk. And the result is this book."
In researching Revenge, Bower claims to have spoken to more than 80 sources close to Harry and Meghan, telling Evans: "I sent off dozens and dozens of emails to her friends, and most of them didn't even reply."
For those who did speak, he explained the need to "distill and to separate what can't be proved and what is spleen, or flag up what is vitriol as opposed to fact."
Claims made so far in the serialized content from the book range from Meghan being accused of "wokery" by Harry's friends after she called out inappropriate and insensitive jokes they had made, to reports that the royal's demands during her guest-editorship of British Vogue caused frictions between her and magazine staff.
Revenge: Meghan, Harry and the war between the Windsors by Tom Bower is due out in Britain on Thursday, July 21.