Prince Harry and Meghan Markle's house purchase in Montecito may have been a good investment—as prices have soared by 43 percent.
The Duke and Duchess of Sussex bought their $14.7 million mansion in Santa Barbara County in the summer of 2020.
The 7-acre property has its own swimming pool, sauna and gym as well as 19 bathrooms in expansive, private grounds.
Since the purchase, the property may have increased in value in line with the surrounding Montecito homes.
Martha J. Mosier, president of Berkshire Hathaway HomeServices California Properties, described to The New York Times how the average sale price had gone up by 43 percent in 2021 compared to the year before.
She added: "More and more executives no longer have to remain in L.A. or in San Francisco."
Danielle Hale, chief economist at Realtor.com, also told The New York Times California as a whole may see growth slow down in 2022, however.
She said: "A lot of these California markets are going to see home prices grow half as fast as they did in 2021.
"That should be a relief for buyers."
The house in Montecito has a games room, an arcade, a theater, a tennis court and a children's cottage and the area is home to Oprah Winfrey and Ellen DeGeneres, both friends of the couple.
Prior to buying, the couple had been staying in Tyler Perry's Los Angeles mansion where they were targeted by the paparazzi.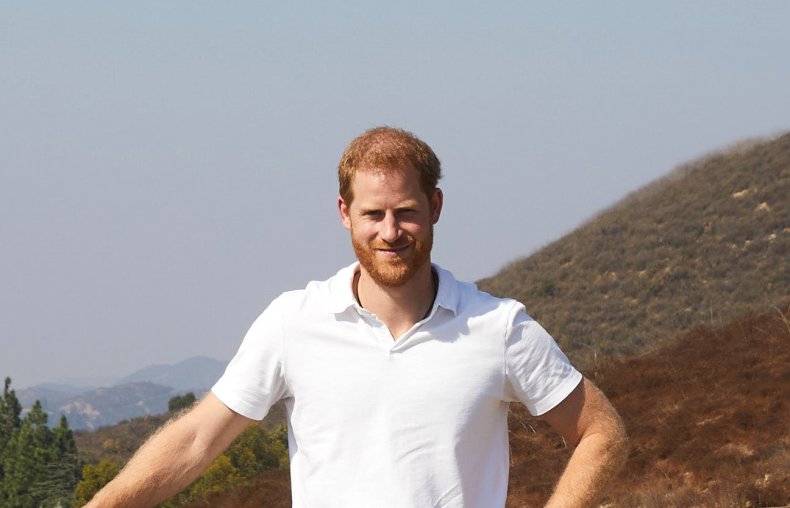 Picture agency X17 had to apologize after being sued by Harry and Meghan for using a drone to photograph their son Archie Mountbatten-Windsor playing with his grandmother in the private grounds.
Prince Harry and Meghan also have a U.K. home, Frogmore Cottage, in Windsor, where the duke stayed during two visits to Britain in 2021, for Prince Philip's funeral in April and the unveiling of a statue to Princess Diana in July.
Harry recently sued the British government over the decision to remove his police protection detail during visits to the U.K.
A legal representative said in a statement to Newsweek: "Prince Harry inherited a security risk at birth, for life.
"He remains sixth in line to the throne, served two tours of combat duty in Afghanistan, and in recent years his family has been subjected to well-documented neo-Nazi and extremist threats.
"While his role within the Institution has changed, his profile as a member of the Royal Family has not. Nor has the threat to him and his family.
"The Duke and Duchess of Sussex personally fund a private security team for their family, yet that security cannot replicate the necessary police protection needed whilst in the UK.
"In the absence of such protection, Prince Harry and his family are unable to return to his home."