Prince Harry Moves Past Royal Rift With New York Military Awards
Prince Harry will present an award to service members past and present in New York in a new U.S. military charm offensive on the eve of Veterans Day.
The Duke of Sussex will be the star guest at Intrepid Museum's 2021 Salute to Freedom Gala on Wednesday, November 10, where he will present the inaugural Intrepid Valor Award.
It comes a day before Veterans Day in the U.S., known as Armistice Day in the U.K., and four days before the Royal Family will gather in London for Remembrance Sunday.
Harry was last year locked in a trans-Atlantic briefing war with the palace over commemorating the country's war dead.
The duke asked for a wreath to be laid on his behalf at The Cenotaph when Britain stopped to remember its fallen last November, but his request was declined on the basis he had quit royal duties.
Harry and Meghan were instead left making a personal visit to Los Angeles National Cemetery with their own photographer in tow.
The duke's star turn at the Salute to Freedom Gala ensures he has a formal and high profile function in service of the military community during the period when Britain and America pay tribute to those who made the ultimate sacrifice.
It is not yet clear whether he will try to also make it to Britain for Remembrance Sunday on November 14, particularly since New York is on the way to London from California.
However, this is not the first sign of a Prince Harry charm offensive with the U.S. military after an appearance for U.S. veterans earlier this month.
The duke joined a video call for competitors in the Warrior Games, whose Olympic-style tournament for wounded service personnel was canceled due to COVID.
He appeared alongside Jill Biden and said: "To see every single one of you here, with the pride on your faces, makes me incredibly happy to know how far you guys have come, the dark places that you have been to but where you are now stronger than ever before, no doubt, and that is partly if not mainly down to sport."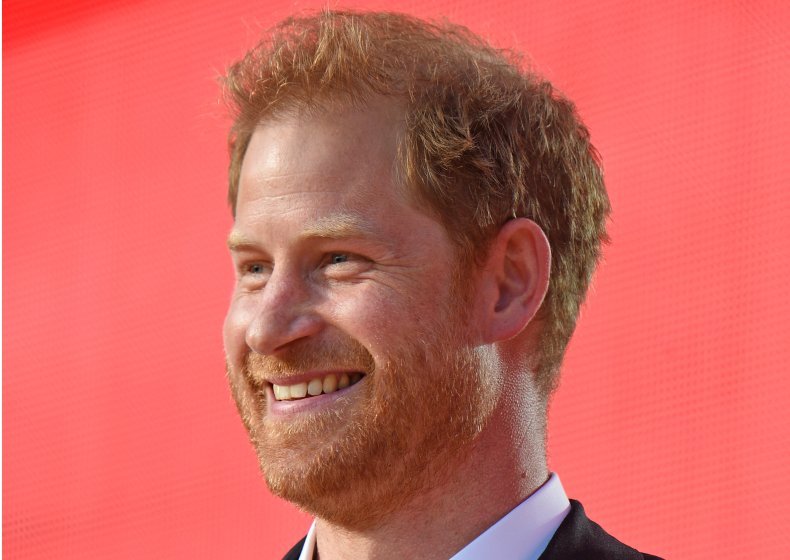 His efforts to turn up for the American military community come after the royals stripped him of his honorary military titles in February, including the coveted role of Captain General of the Royal Marines.
Harry served two tours of Afghanistan, including at the guns of an Apache helicopter operating in Helmand Province from September 2012 to January 2013.
The visit to New York will be his second in months after visiting the 9/11 memorial last week and speaking in support of vaccine equity alongside Meghan Markle at the Global Citizen Live concert in Central Park on Saturday, September 25.
Susan Marenoff-Zausner, president of Intrepid Museum, said in a statement: "We are so grateful to Prince Harry, The Duke of Sussex for honoring and amplifying the stories of these heroes and helping to raise awareness for mental health support for our men and women in uniform."
Last November, Harry spoke about his experiences of war for the Declassified podcast.
The prince said: "I spent 10 years in the military, with two tours in Afghanistan. When I get asked about this period of my life I draw from memories, I draw from what I remember and who I remember. Like the first time we were shot at and who I was with, the casualties we saw, and those we saved. And the first medivac we escorted out of contact in a race against time.
"Once served always serving, no matter what."
Correction 9/29/21, 7 a.m. ET: This article was updated to reflect that there is a single Intrepid Valor Award which will be presented by Harry.