Harry Could Return to Britain in a 'New Role' or 'Without Meghan'—Bodyguard
Prince Harry could return to the U.K. in a new role but possibly without Meghan Markle, according to Princess Diana's former bodyguard.
Ken Wharfe protected Diana from 1987 to 1993, sharing her life through some of the most turbulent years of her marriage to Prince Charles and harassment by the media. For a year before he was assigned solely to the princess, Wharfe also headed up the security detail for Princes William and Harry, meeting the brothers when they were just five and three-years-old.
The former police protection officer has become a regular royal commentator since he left Diana's service in 1993 citing her "erratic behavior" at the time of her separation from Charles as a contributing factor for handing in his resignation.
Earlier in August Wharfe published a book to mark the 25th anniversary of Diana's tragic death at the age of 36 in a high-speed Paris car crash which will be marked on August 31.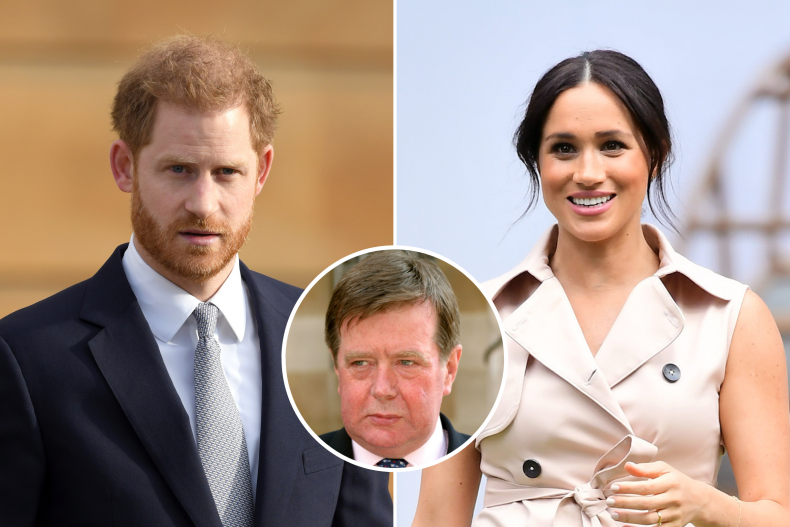 The book Diana: Remembering the Princess has been co-written with journalist Ros Coward and sees Wharfe discuss not only Diana's life but also those of her sons and how they have developed after her death.
So far Princes Harry and William have not commented on the content of Wharfe's book or the claims made therein.
Speaking, per the Daily Mirror on Friday, Wharfe voiced his belief that Harry would one day return to the U.K. to live after the prince moved with his family to California in 2020, stepping down as a working member of the royal family.
"I base that on gut reaction really," the ex-bodyguard who watched the prince grow up said. "I just cannot see them forever more living in California.
"It's clear to me that Harry is not quite a fish out of sea—I mean he is getting involved in charitable work and he has these attachments to Netflix and other companies but quite where they'll end up we don't know."
"I just have this feeling," he then continued, "that he could well be back in a new role, with or without Meghan—I honestly don't know."
In Diana: Remembering the Princess, released last week, Wharfe elaborates claiming that Harry could end up dividing his time "between two continents, with his wife and children largely staying in the US, where they all seem to feel more comfortable."
On the subject of Meghan, Wharfe wrote of his belief that it was she who was the driving force behind the couple's bombshell interview with Oprah Winfrey in 2021 during which they discussed their feelings of ill-treatment from the royal "Firm" and also alleged that an unnamed member of the royal family had made racially insensitive comments about the skin color of their future children.
"I feel that the Oprah Winfrey interview with Harry and Meghan was not one that he wanted to happen," he wrote.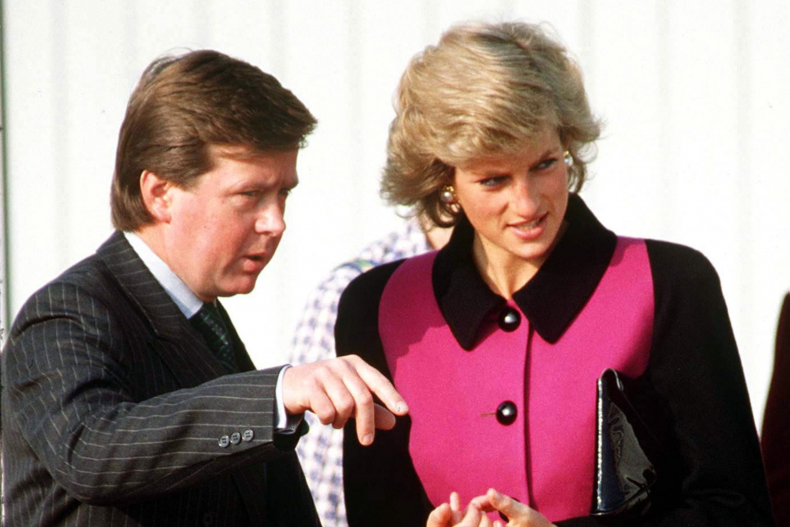 "I firmly believe that he went along with it at Meghan's insistence, and I had a sense that he was particularly unhappy with that interview.
"Some of his remarks seemed out of kilter. He seemed unsettled about discussing personal things."
On the prospect of the royal writing his own memoir, however, Wharfe has spoken of his belief that the opportunity may afford Harry a chance similar to Princess Diana in the 1990s when she collaborated with biographer Andrew Morton in an attempt to get her side of the story about her marriage to Prince Charles into the public domain.
"Publishing his own memoir replicates exactly what his mother has done," he wrote.
"At the time of the Morton book, had Diana asked me what I thought, I would have said, 'It's not a very good idea, Ma'am.' Actually, that would have been without good reason.
"Now when people ask me, I understand exactly why she did it and can give very good reasons why it was right for her to do so. Maybe Harry has found himself in the same situation.
"He's been vilified," Wharfe continued. "He hasn't been ignored, but his side of the story is often one that people did not want to listen to—what better way to get that heard than to write a book?"
Though no firm publication date has yet been given for Harry's memoir, a press release issued on the project's announcement in 2021 stated that the book would be available in late 2022.