Why Prince Harry Is Still 'Heartbroken' Despite Netflix and Spotify Deals
Prince Harry is "heartbroken" by an "incredibly painful" rift with the royal family and there are still "hurt feelings on all sides," a journalist friend says.
The Duke of Sussex has bought a $14.7 million mansion, signed Netflix and Spotify deals and spoken about enjoying family time with wife Meghan Markle and son Archie over the past year.
Yet his relationship with family members he left behind in Britain is still a source of pain, according to Tom Bradby, of ITV.
He told Love Your Weekend With Alan Titchmarsh: "So are they unhappy? No, I think they are content, the things they are doing they are quite excited by.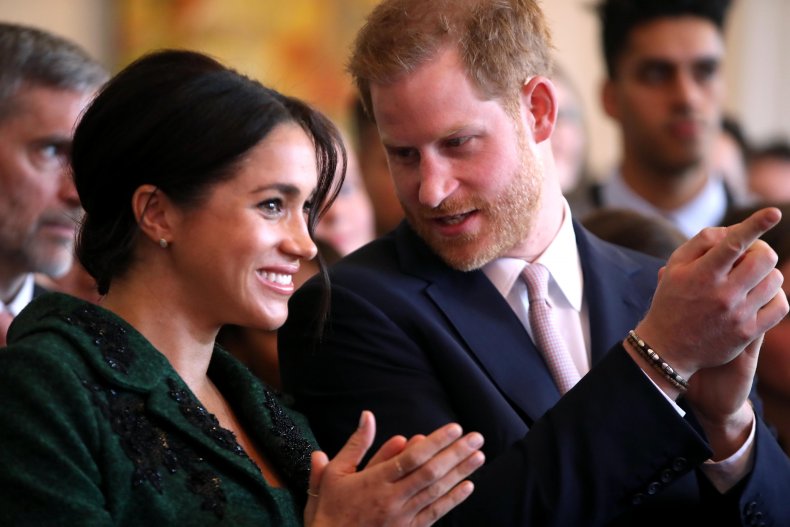 "I think he is heartbroken by the situation with his family, you don't necessarily need to have knowledge to know that, but I think it is true."
Over the past year, the divisions at the heart of the royal family were laid bare by the biography Finding Freedom, which suggested Prince Harry thought brother Prince William was a snob.
New evidence of the rift emerged in November when Prince Harry's request for a war wreath to be laid on his behalf at the U.K.'s Remembrance Sunday was turned down by the royals.
Bradby said: "The whole thing has been incredibly painful. That's obvious to everyone."
He added: "Still no one is absolutely clear how it's going to work. There's a lot of hurt feelings on all sides and it's very difficult.
"The public want it to be OK and for everyone to be happy and clearly that hasn't been the situation over the past year.
"It's not an easy and comfortable situation. It was never going to be."
The journalist is a personal friend of both Harry and his brother Prince William and was a guest at the Sussexes' royal wedding in May 2018 as well as Pippa Middleton's the year before.
In 2019, he filmed a documentary with Meghan and Harry in which he famously asked the duchess whether she was OK, prompting the answer: "Not many people have asked if I'm OK."
The interview had enough of an impact on Meghan for her to use the exchange as the center piece of her New York Times essay about her miscarriage, titled The Losses We Share.
Bradby said his own experience of a mental breakdown helped his approach to making the documentary, titled Harry and Meghan: An African Journey.
He said: "I felt caught in the middle of them in that documentary—which is not a good place to be."
He added: "It was a very psychologically complex project. They were clearly in a difficult position and not feeling great.
"I realised the extent of that the more I was there."