Prince Harry has revealed his struggles with mental health and that he has been in therapy for over four years during a documentary series he co-produced with Oprah Winfrey.
In The Me You Can't See, which premiered on May 21 on on Apple TV+, Prince Harry and Winfrey delve into his experiences of therapy, his grief after the death of his mother Princess Diana and the mental health struggles he and his wife Meghan Markle have experienced.
Along with the Winfrey and the Royal, the five-episode series features famous guests who also speak about their mental health problems. In one of the episodes, viewers get to see Harry undergo a session of a particular kind of therapy called eye movement desensitization and reprocessing (EMDR).
What is EMDR?
According to the EMDR Institute, the therapy helps people who suffer from several issues ranging from a sense of powerlessness to a lack of self esteem. Crucially, advocates of EMDR suggest the therapy can heal patients faster than more traditional forms psychotherapies.
The EMDR Institute defines the therapy as "a psychotherapy that enables people to heal from the symptoms and emotional distress that are the result of disturbing life experiences."
During the therapy sessions, patients either get to move their eyes, have someone tap on them or tap themselves to provide what is describe as "bilateral stimulation".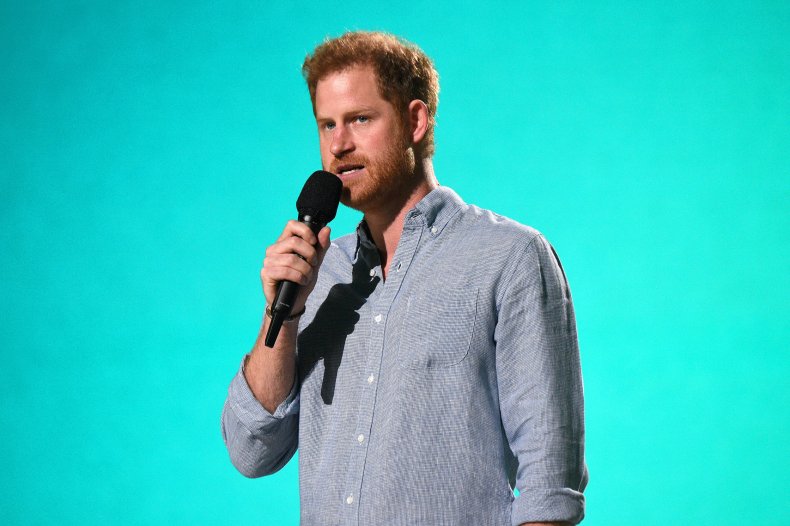 Who is Sanja Oakley?
In The Me You Can't See, viewers also get to meet Sanja Oakley, Harry's EMDR therapist.
A registered psychotherapist, Oakley has worked with patients in the U.S., the U.K. and Europe over the last two decades.
Oakley has worked as a coaching and trauma specialist at London Underground, as well as for the European Humanitarian Assistance Program in Bosnia and Herzegovina in the aftermath of the Balkan War.
According to her website, before becoming a psychotherapist and coach, she enjoyed a "successful and rewarding" career in sales and marketing across different industries, including publishing, media and consumer software.
What has Prince Harry said about EMDR?
In Episode Three of The Me You Can't See, the 36-year-old explained he has done therapy for over four years and that he credits therapy for learning that "the tools are available to us on any given day to make sure that [pain] doesn't snowball into something bigger."
Speaking specifically about EMDR, Harry described the technique as one of the "different forms of healing or curing" he had always wanted to try.
"EMDR is always something that I wanted to try and that was one of the varieties of different forms of healing or curing that I was willing to experiment with, and I never would have been open to that had I not put in the work and the therapy that I've done over the years," he told Winfrey.
He credited therapy for helping him become aware of his emotions towards London, a city where he explained he had "always felt worried, concerned, a little bit tense and uptight" for reasons he could not quite comprehend.
"I was like, 'Why do I feel so uncomfortable?' And of course, for me, London is a trigger, unfortunately, because of what happened to my mom and because of what I experienced and what I saw," he explained during the EMDR session that features in Episode Three of the docuseries.