Prince Harry does not want to be seen to be like his father Prince Charles or brother William, but would rather be "trusted like Princess Diana," according to a new book written by the princess' former bodyguard.
Ken Wharfe was Diana's police protection officer from 1987 to 1993 and prior to that was in charge of the security arrangements for William and Harry at Kensington Palace.
Wharfe has written extensively about his time with the royals and published his thoughts on Harry's departure from the monarchy in a new book commemorating the 25th anniversary of Diana's death titled Diana: Remembering the Princess.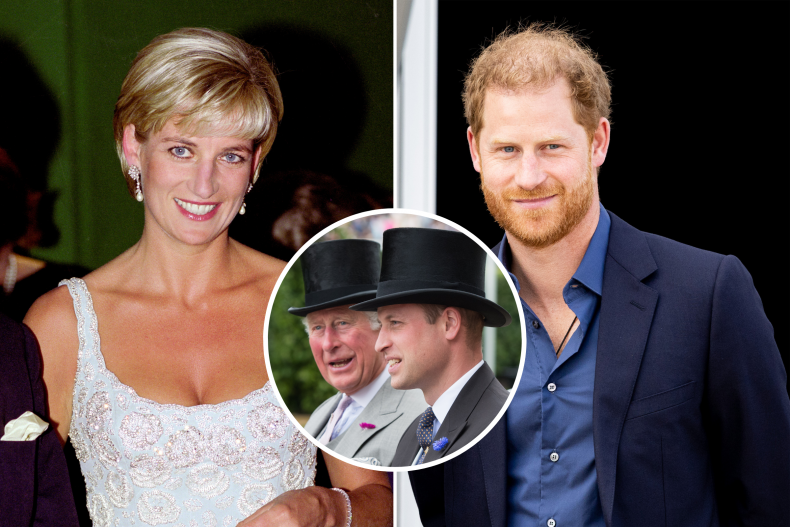 On Harry's life after stepping down as a full-time working member of the royal family alongside his wife Meghan Markle in 2020, Wharfe said that there was still a possibility he could one day return using Diana's model of public engagement as an example.
"Harry doesn't want to be seen as the same sort of man as his brother and father. Instead, he wants to be trusted as Diana was," he wrote. "He isn't coming back yet but it did leave the door open, and he isn't ruling anything out."
"No one can actually predict what will happen with Harry, Meghan and their children," he continued. "Anything could happen–but I do think that, at some point in the future, things will change and he will return in some form as an operational prince of the realm."
His optimism over Harry one day returning to the royal fold does not, however, extend to Meghan.
"Whether Meghan comes too is a different question," he wrote. "There may be a situation, I feel, where he divides his time between two continents, with his wife and children largely staying in the U.S., where they all seem to feel more comfortable."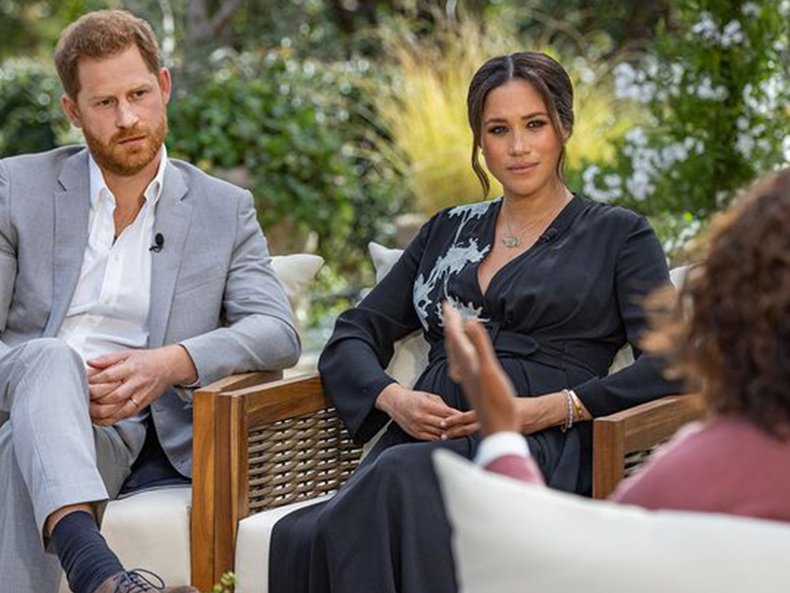 Adding to this assessment, Wharfe wrote of his belief that Meghan would have been the driving force behind the Sussexes taking part in their landmark interview with Oprah Winfrey in March 2021 in which they discussed their lives as working royals, saying Harry seemed "unsettled."
"I feel that the Oprah Winfrey interview with Harry and Meghan was not one that he wanted to happen," Wharfe said. "I firmly believe that he went along with it at Meghan's insistence, and I had a sense that he was particularly unhappy with that interview."
Wharfe added he believed that Harry "seemed unsettled about discussing personal things, particularly about his brother and the alleged racist remark within his family about the likely color of baby Archie's skin."
Wharfe first met Harry when he was three years old and in Diana: Remembering the Princess, he recounts a number of anecdotes about the young prince's childhood including a touching letter written after a day's outing.
Wharf reproduced the note in Harry's hand, which read: "Dear Ken, I like you very much but you can't sing very well. Love Putt Putt Ding Dong—Harry."
While Wharfe feels that William seems to have adopted the more traditional way of undertaking life in the royal spotlight since the death of his mother, he said he felt Harry is following in Diana's footsteps with a more personal approach.
"William and Harry are very much their mother's boys in so many ways, even though there are differences between them," Wharfe wrote. "Although William has perhaps reverted more to a world away from the limelight when it comes to putting his children in the public eye, he does try to engage, he does try to bring a more modernized approach. But with Harry, we can see Diana more – and when he returns, which I think he will do, I believe that will be even clearer."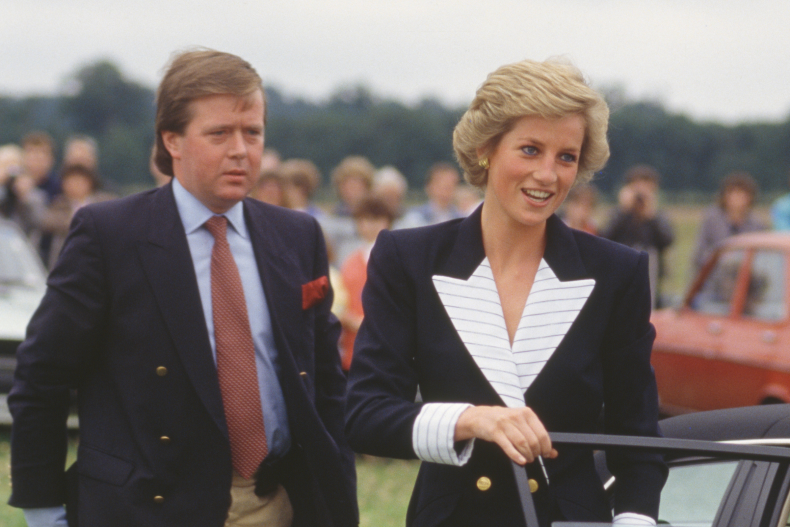 This year marks the 25th anniversary of Diana's death in a high-speed Paris car crash. While there are no formal royal plans to mark the date on August 31, Harry has spoken openly this year about his mother and her legacy in relation to his own public life.
Speaking to People magazine in April, Harry said:
"I certainly hope and believe everything I do makes her proud," he said. "In the 12 short years I was lucky enough to have with her, I saw and felt the energy and lift she got from helping others, no matter their background, ailment or status. Her life and theirs was better for it—however short theirs or hers was."
"I honor my mother in everything I do. I am my mother's son," he added.
Newsweek has reached out to representatives of Prince Harry for comment.