Prince William Becomes the First Royal to Appear on a Gay Magazine Cover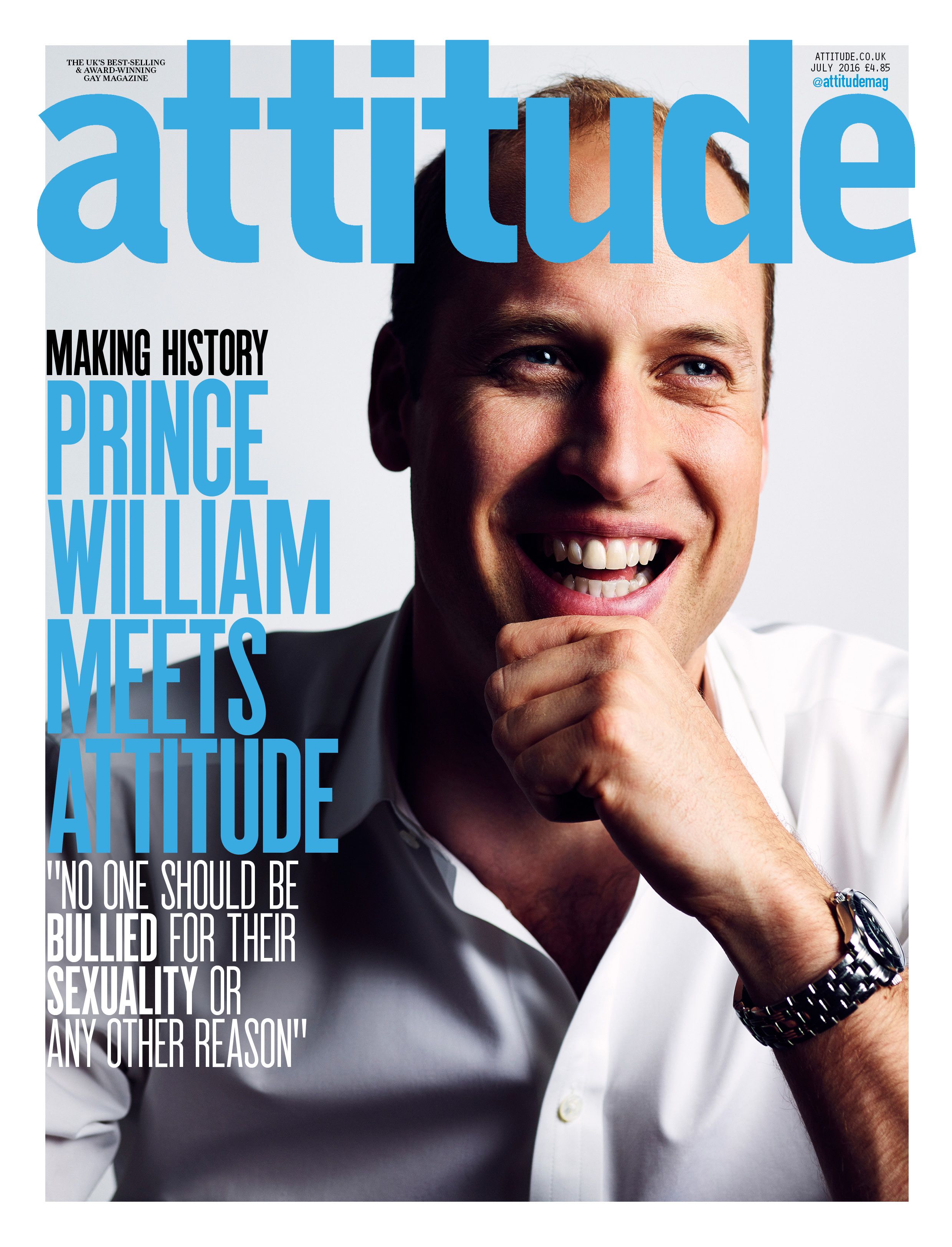 Prince William has made history as the first member of the royal family to grace the cover of a gay magazine.
The 33-year-old heir to the throne appears on the July cover of U.K. gay lifestyle publication, Attitude . The cover was shot by photographer Leigh Keily at Kensington Palace in May, where the prince and Attitude editor Matthew Todd also held a talk about the impact of bullying and mental health in the LGBT+ community.
Speaking in the issue, William said: "No one should be bullied for their sexuality or any other reason and no one should have to put up with the kind of hate that these young people have endured in their lives. The young gay, lesbian and transgender individuals I met through Attitude are truly brave to speak out and to give hope to people who are going through terrible bullying right now. Their sense of strength and optimism should give us all encouragement to stand up to bullying wherever we see it.
"What I would say to any young person reading this who's being bullied for their sexuality: don't put up with it—speak to a trusted adult, a friend, a teacher, Childline, Diana Award or some other service and get the help you need. You should be proud of the person you are and you have nothing to be ashamed of."
A Kensington Palace spokesperson added of William's landmark cover and partnership with Attitude : "[Prince William] knows that LGBT young people suffer unacceptably high rates of bullying and he was grateful to Attitude for facilitating such a serious conversation on this topic. He was moved by the stories he heard and impressed by the positivity and courage of the people he met."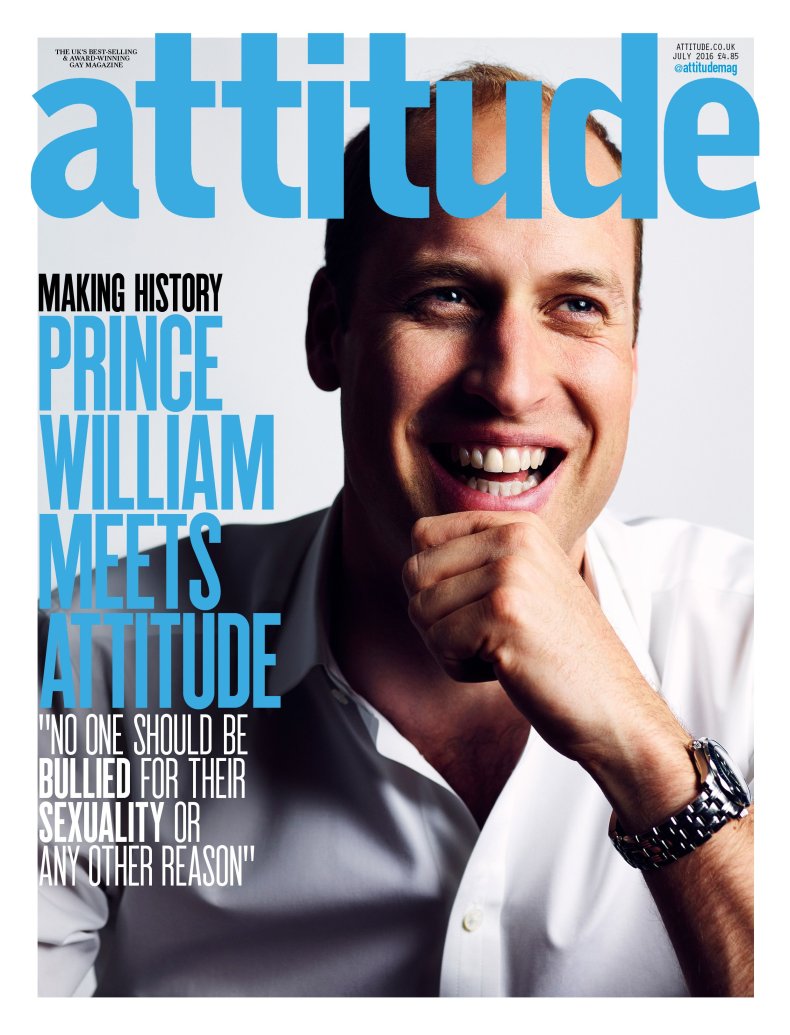 On Tuesday, William and wife Kate Middleton further cemented their support for the LGBT+ community when they signed a book of condolence for the victims of the Orlando nightclub massacre during a meeting at the American Embassy in London.
William's historic appearance on the cover of Attitude , and Orlando tribute Tuesday, is evidence of greater strides being made by the royal family to reflect changing times in the 21st century.
Where William's grandfather Prince Philip, for example, has been known to make the occasional politically incorrect comment, the younger generation of royals—Middleton and Prince Harry included—signify the changing shape of the monarchy.
"This shows the royal family are very happy to embrace all walks of life, all genders, all sexual preferences," leading royal commentator and author Robert Jobson told Newsweek.
He added: "The royal family has been embracing sexual equality and gender equality for a long time."
In speaking about LGBT+ issues, William follows in the footsteps of his late mother Princess Diana, who campaigned for HIV awareness.
"He is the son of Princess Diana, who did more for HIV and AIDS [awareness] than anyone on this planet when she was alive," said Jobson.
"They've picked up Diana's mantle along the way—Prince William has worked with the homeless, which was another of her big causes, and Prince Harry established Sentebale to help children with HIV/AIDS."