Prince William Says Climate Change Pessimism Threatens Fight to Save Planet
Prince William has said the global debate about "terrifying" climate change is "too negative" as he unveils the first contenders for a prize that aims to find solutions to the crisis.
The Duke of Cambridge said pessimistic discussion about the planet's fate could leave people feeling despondent when he believes that "change is possible."
William's comments come ahead of the inaugural Earthshot Prize, an annual contest that will award £1 million ($1.4 million) each to five winners for solutions to the world's environmental problems.
The prize, set up by William and his Royal Foundation, aims to inspire breakthroughs that protect the planet, wildlife and humanity from disaster.
In his introduction to a book about the prize, the duke paid tribute to his grandfather Prince Philip and his father Prince Charles, describing them as "pioneers in the environmental movement" as he staked his claim to one of the biggest issues of the era.
William wrote: "The facts look terrifying, and I could see that this risked making people feel like they might as well give up. The global debate felt too complex, too negative, too overwhelming.
"It seemed to me, and this is backed up by my team's research, that there was a real risk that people would switch off; that they would feel so despondent, so fearful and so powerless, there was a risk that any real hope of progress would come to a halt.
"You could summarise this mood with a simple equation: urgency + pessimism = despondency."
William's project could be career-defining for him if the prize money can inspire genuine solutions to the climate crisis.
Fifteen finalists are due to be unveiled tomorrow at midday GMT (7am ET), giving the first indication of how progressive the ideas might be. The five winners will be named on October 17.
William described the project as "the most ambitious environmental prize in history" and said it was based on President John F. Kennedy's "Moonshot."
However, it comes at a time of crisis for the royal family, with William's uncle Andrew facing allegations of rape in a civil lawsuit in New York and his father Charles reeling from cash-for-honors accusations at his charity.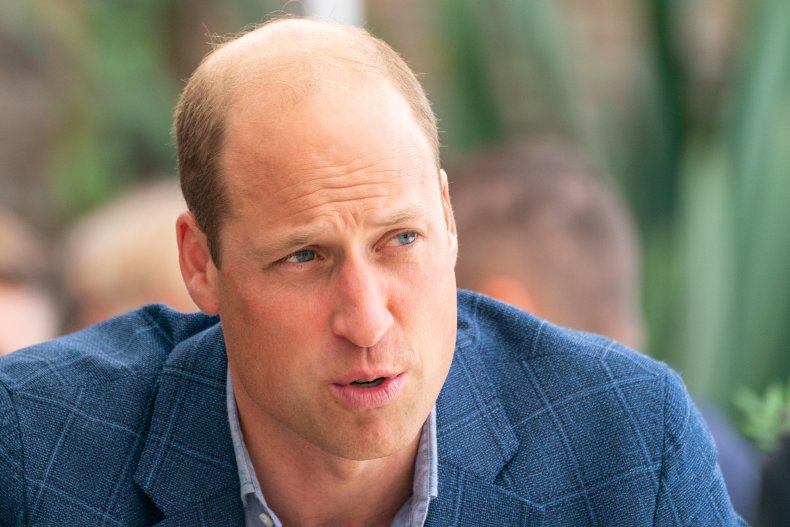 William's sister-in-law Meghan Markle also accused an unnamed royal of racism in March and in May her husband Prince Harry said the royals had responded with "total silence" or "total neglect" to the couple's pleas for help dealing with a hostile media.
However, William's project dates back to a simpler time in September 2018, just a few months after Meghan and Harry's wedding.
In his introduction, William describes a trip to Namibia where he witnessed wildlife thriving in desert conditions and was impressed with a "community conservancy" project.
However, he said he was then "hit by a wave of global pessimism" in public discussions around climate change negotiations in Poland.
The prince wrote: "This despondency also jars with my own experiences, and those that inspired my grandfather and father to be pioneers in the environmental movement.
"Following in their footsteps, I have seen people all over the world face what seem like insurmountable challenges yet come together with collective ambition, and a can-do-spirit, to find solutions to them.
"I strongly believe that change is possible, when you put your mind to it. I started thinking about what to do to change the equation to something else: urgency + optimism = action."