Australia Looks to William, Kate Visit With Kids As Republic Support Falls
The Prince and Princess of Wales are in preliminary discussions to pay an official visit to Australia, their first in eight years, according to Prime Minister Anthony Albanese who added that their three children are welcome to join them.
William and Kate last visited Australia in 2014 where they made a popular impression by taking the infant Prince George along with them.
The royal baby was dubbed by the national press the "republican slayer" after support among Australians for abolishing the monarchy fell to a 35 year low ahead of their visit.
Reports that the Waleses would visit Australia have circulated for a number of years with the most recent occurring in 2020 where the couple were said to want to visit to thank rescue servicemen and women for their work during the devastating wildfires.
This, however, was not confirmed by Kensington Palace at the time and the COVID pandemic in March 2020 ruled out any international travel.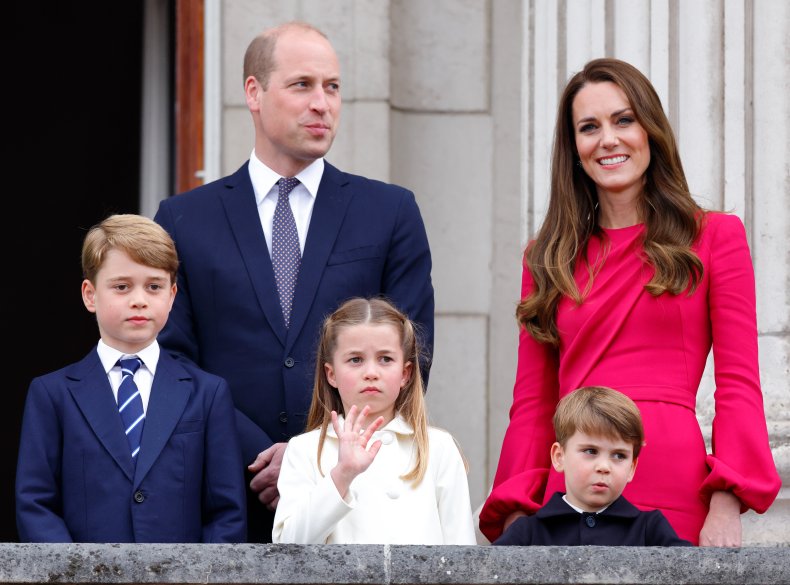 Since the death of Queen Elizabeth II on September 8 at the age of 96 and the accession of her eldest son, King Charles III, speculation has again grown in Australia about an impending royal visit—speculation which was confirmed by Prime Minister Anthony Albanese during an interview with Britain's ITV network.
Albanese, a vocal supporter for an Australian republic, told ITV's Dan Rivers, as he prepared to travel to Britain for the queen's state funeral on Monday, September 19, that any consideration for his country's movement to form a republic was "a discussion for another time" as he drew the focus back to the late-queen's legacy.
When asked about a potential royal visit from the new King Charles III, Albanese said "we haven't had those discussions," before going on to confirm that: "There have been some preliminary discussions about the now Prince and Princess of Wales visiting Australia."
When asked if Prince George's previously held reputation as the "republican slayer" would deter him from extending an invitation for the Waleses three children, George, 9, Princess Charlotte, 7, and Prince Louis, 4, to join their parents, the prime minister laughed off the question.
"I would hope that if they visit they would bring their children with them," he said.
Recent polling undertaken since the death of Queen Elizabeth II shows that the majority of Australians are in favor of keeping the monarchy with support for a republican movement dropping 5 percentage points since 2012.
Results of a Roy Morgan survey undertaken on September 12, 2002, four days into King Charles' reign, show that 60 percent of Australians believe that the country should remain a monarchy with 40 percent voting in favor of a republic.
In a trend that is replicated in Britain, support for the monarchy is highest among older people, with respondents under the age of 35 are the most evenly split age demographic with 52 percent in favor of keeping the monarchy and 48 percent expressing a preference for an Australian republic.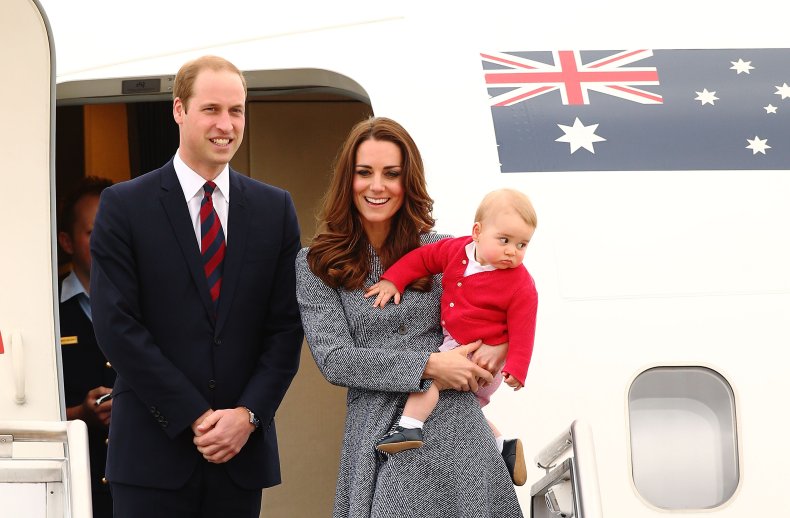 The last member of the royal family to pay an official visit to Australia was Princess Anne who marked the Queen's Platinum Jubilee with a series of engagements in the country earlier this year.
Prior to Anne's visit the last large scale tour of the country was undertaken by Prince Harry and Meghan Markle in 2018, the year they married and the year that the prince's Invictus Games were held in Sydney.
If the Waleses were to undertake a visit to the country with their three children it would likely need to take place during the school holidays, as they recently started at a new school near Windsor Castle.
It was announced earlier this year that the Wales children would start at Lambrook school in Berkshire where they attended their first day on September 8, the day that the queen passed away.
George and Charlotte are expected to join their parents for the state funeral of their great-grandmother on Monday, having taken part in the memorial service for Prince Philip in March.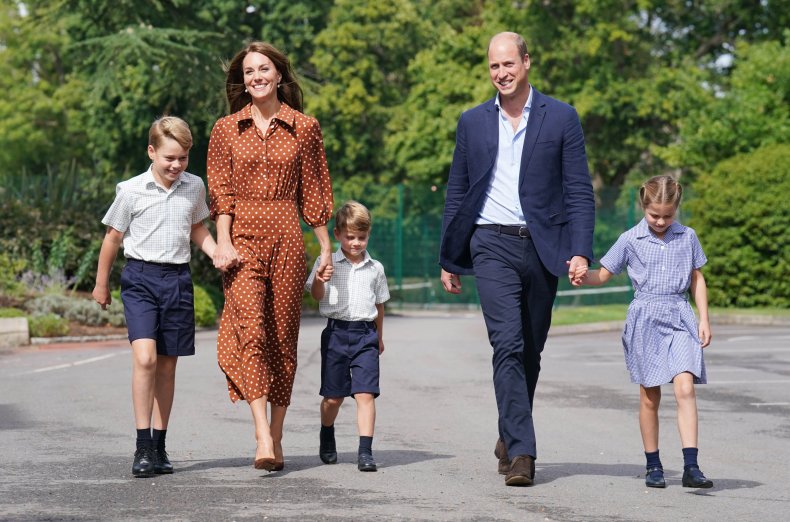 The funeral will be attended by representatives from all nations that Britain maintains full diplomatic relations with, in an assemblage of world leaders and foreign royals not expected to have been seen in London since the Queen's coronation in 1953.
In addition to Anthony Albanese, President Biden, Prime Minister Jacinda Arden of New Zealand and President Emmanuel Macron of France have all confirmed their attendance and paid individual tributes to Britain's late-longest reigning monarch.
Newsweek approached Kensington Palace for comment.