Prince William risks being "outgunned" in America by Prince Harry and Meghan Markle unless he can show "greater authenticity," an expert tells Newsweek.
The Duke of Cambridge had his biggest PR day in months yesterday as his Earthshot Prize announced its first 15 finalists.
Billed as the biggest environmental prize in history, it awards £1 million ($1.4 million) to five inspirational ideas for saving the planet each year.
However, William's flagship project—which if successful has the potential to define his career—comes at a time of conflict within the royal family, and particularly with his brother in California.
The royal rift between them has become so famous an entire book has been written about it.
Meanwhile, Harry and Meghan were this week named on Time100's most influential people list for 2021.
Eric Schiffer, chairman of Reputation Management Consultants, told Newsweek Harry and Meghan are having success with young people in the U.S. six months on from the Oprah Winfrey interview that saw them launch rockets at the palace from Montecito.
He said: "William will have a challenge because of Harry and Meghan's success. His challenge will be how can he be seen in a better, more authentic, more loved fashion on a global stage and also align with the things that matter to young people on a world stage. I think William is being outgunned and outflanked.
"I think he's aware of it. His people would be painfully deluded not to be. They're aware of what's going on. I would expect there to be a refinement in the execution and media strategy that will allow for greater authenticity, greater emotional sharing and a greater alignment and harmony with what matters to Gen Z and millennials.
"It doesn't go unnoticed that sharing your feelings with young people connects."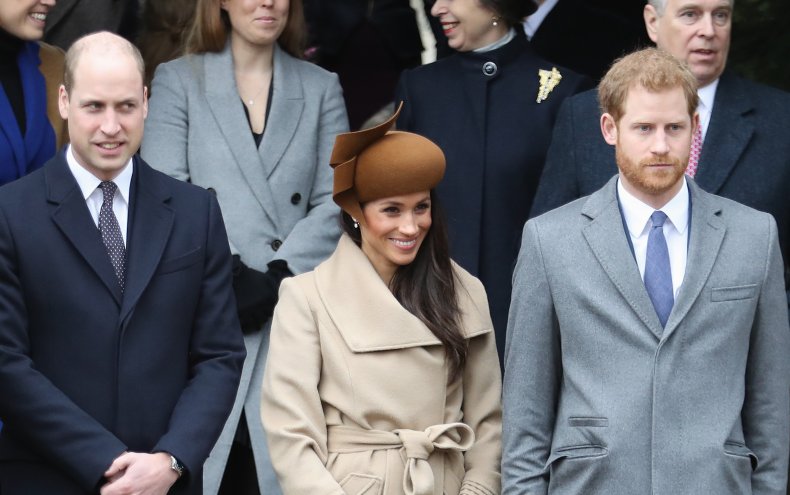 However, he said it was still possible William's staff at Kensington Palace could push a change of course to connect with a younger audience.
Schiffer told Newsweek: "I would never put it past the palace to get him to a state of readiness."
Much of Prince William's work over the last year and a half has been U.K.-focussed, from his support for the country's carers on the coronavirus frontline to traditional English seaside holidays that encouraged COVID-stranded Brits to enjoy summer without going abroad.
This week, however, has seen Prince William push at an issue close to the hearts of many young people the world over—climate change.
His Earthshot Prize has lofty aims which he articulated in stark terms during an introduction to a book for the project revealed yesterday, Friday, September 17.
The Duke of Cambridge told how he believes the debate about climate change has been "too negative" and left people feeling "despondent" about prospects for saving the planet.
He wrote: "The facts look terrifying, and I could see that this risked making people feel like they might as well give up. The global debate felt too complex, too negative, too overwhelming."
He added: "You could summarise this mood with a simple equation: urgency + pessimism = despondency."
However, after the Time100 cover this week, at least one U.K. commentator was moved to suggest Harry and Meghan were outstripping even the Queen in their impact.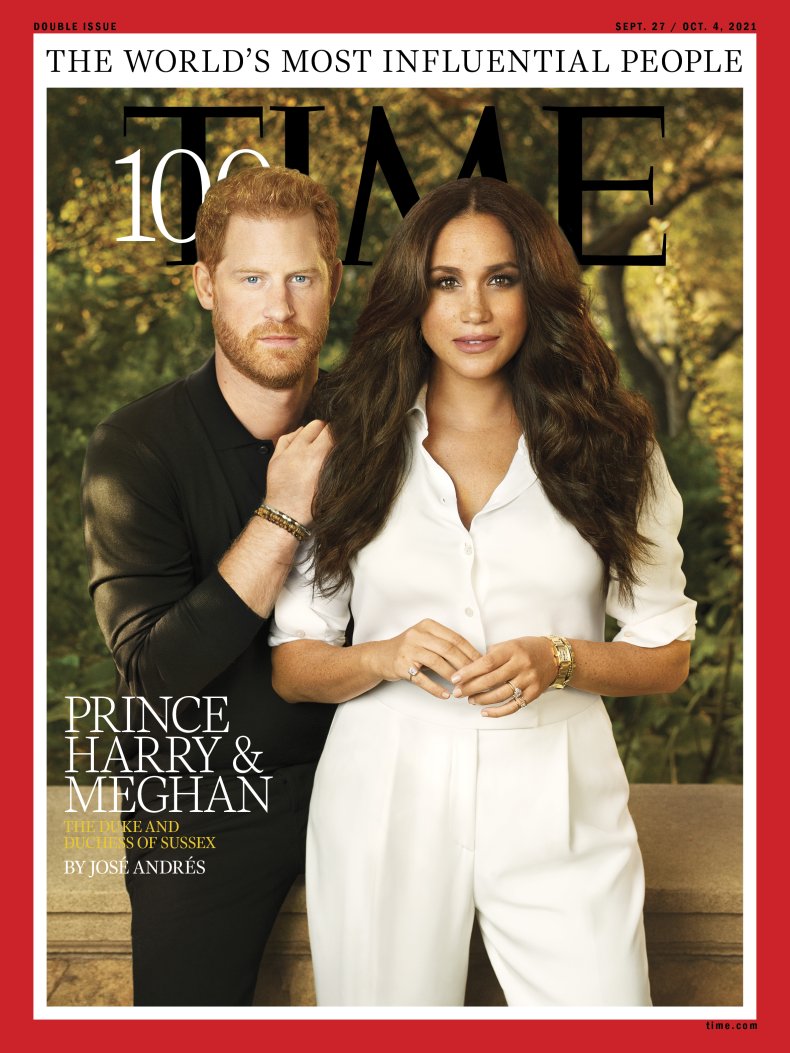 Shola Mos-Shogbamimu, a prominent U.K. anti-racism activist, told Channel 5 this week: "In 2021, Harry and Meghan have been able to demonstrate or establish their influence that quite frankly rivals heads of state, presidents and even the Queen. Not in terms of money, not in terms of wealth but just that instant recognition and engagement that they get from both haters and those that are their fans."
Her comments, however, come amid a crash in Harry and Meghan's U.K. popularity according to polling by YouGov.
The Duchess of Sussex has a net approval of -39 percent, with 65 percent of Brits saying they had a negative view of her compared to 26 percent who had a positive opinion.
Harry was liked by 34 percent and disliked by 59 percent in the same survey, in late August, giving him a net favorability of -25 percent.
However, there is another issue looming over the parallel fortunes of the three royals.
Prince Harry has a memoir coming out at the end of next year which could either provide an opportunity to rebuild bridges or level new allegations against the royals.
Whatever he says, based on the response to the Oprah interview there will almost certainly be a fierce debate in the British media.