Prince William Says He Wouldn't Let Diana's Death 'Break' Him in Viral Clip
A video clip of Prince William telling an interviewer that he was "determined" not to let the death of Princess Diana "break" him—because he didn't want his mother's legacy to be that he and Prince Harry were left "devastated"—has gone viral.
After being uploaded to social media site TikTok by user royalfamilysupporters the video has been viewed over 140,000 times and gained in excess of 15,000 likes.
The prince's comments, which were recorded as part of the 2017 documentary Diana: Our Mother participated in by both William and Harry, have gone viral ahead of the 25th anniversary of the princess' death, which will be marked on August 31.
The TikTok video shows William in a rare instance of him speaking candidly about his mother and the aftermath of her death.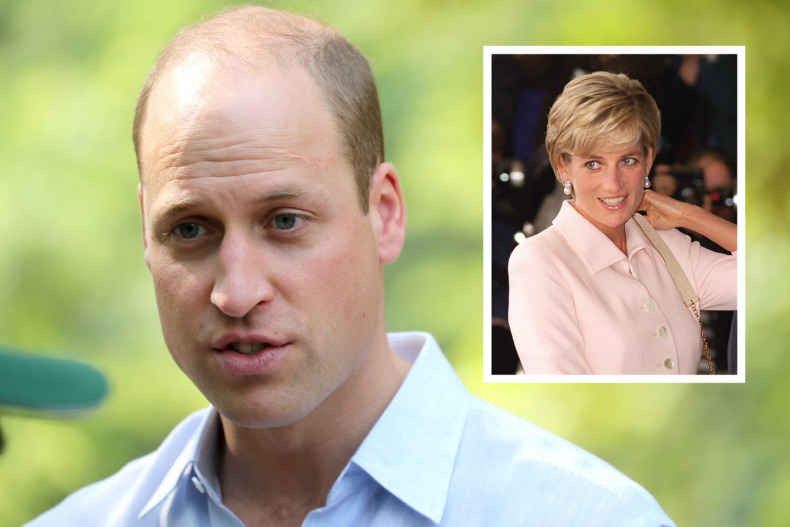 "I wouldn't let it break me, I wanted it to make me," he said.
"I wanted her to be proud of the person I'd become. I didn't want her worried or her legacy to be, you know, that William and/or Harry were completely and utterly devastated by it."
When the princess died at the age of 36 in a high-speed Paris car crash, princes William and Harry were 15 and 12 respectively. Both royals in the years since her death have spoken about their grief as well as their intention to keep her legacy alive.
Speaking at the Diana Awards in July, a charity set up to continue the princess' work encouraging young people to achieve their full potential, Harry spoke of how he still thinks of his mother every day.
"This year is also 25 years since her passing," he told the award recipients in a video message. "There isn't a day during the past two and a half decades when I haven't thought about the mark she left, not only on me and my brother, but on all of our lives."
He added: "This is a special year and one where I hope we take extra time to not just remember her as she lived but to reflect on the life she continues to lead through so many, including the young changemakers with us today."
William too has evoked the memory of his mother this year, though more reservedly than Harry, during a speech given at the opening of a memorial to the victims of the 2017 Manchester Arena bombing.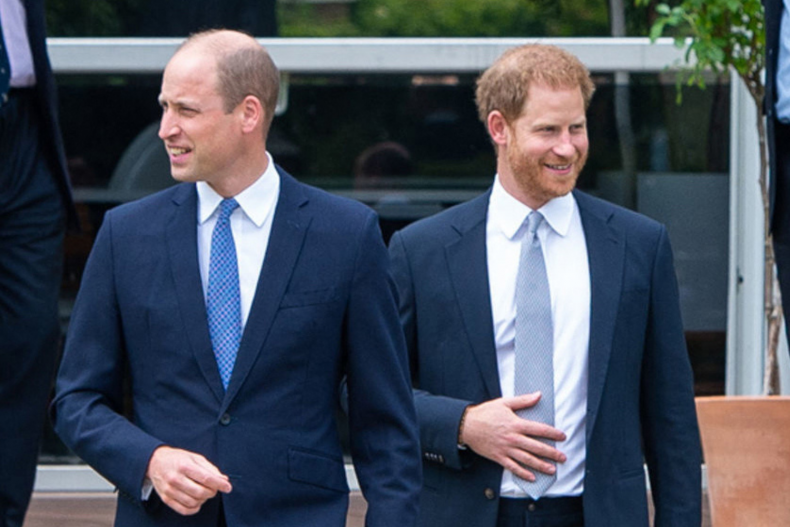 Speaking to the family members who had lost loved ones, the prince said:
"As someone who lives with his own grief, I also know that what often matters most to the bereaved is that those we have lost are not forgotten.
"There is comfort in remembering. In acknowledging that, while taken horribly soon, they lived. They changed our lives. They were loved, and they are loved."
Commenters on the viral TikTok video have praised William for his comments in the interview highlighting that Diana would be proud of the person he has grown to be.
"Diana would be proud William, we are all proud of the man you've become... You will make an amazing King," wrote one user.
"That's a leader. Bet it's not easy yet far healthier an option for living a balanced life," posted another.
This year brings a number of changes for William and he is reported to be planning a move with his family to a cottage in the grounds of Windsor Castle. This will bring him closer to the queen who, since the COVID pandemic and experiencing health scares last fall, has been using the castle as her main base instead of Buckingham Palace.
As the 96-year-old monarch continues to scale down her number of public appearances owing to what Buckingham Palace have called "episodic mobility problems," both Prince Charles and William are finding themselves taking on a greater share of royal responsibility.