Prince's Estate: As New Claimants Emerge, Are They Real Heirs or Great Pretenders?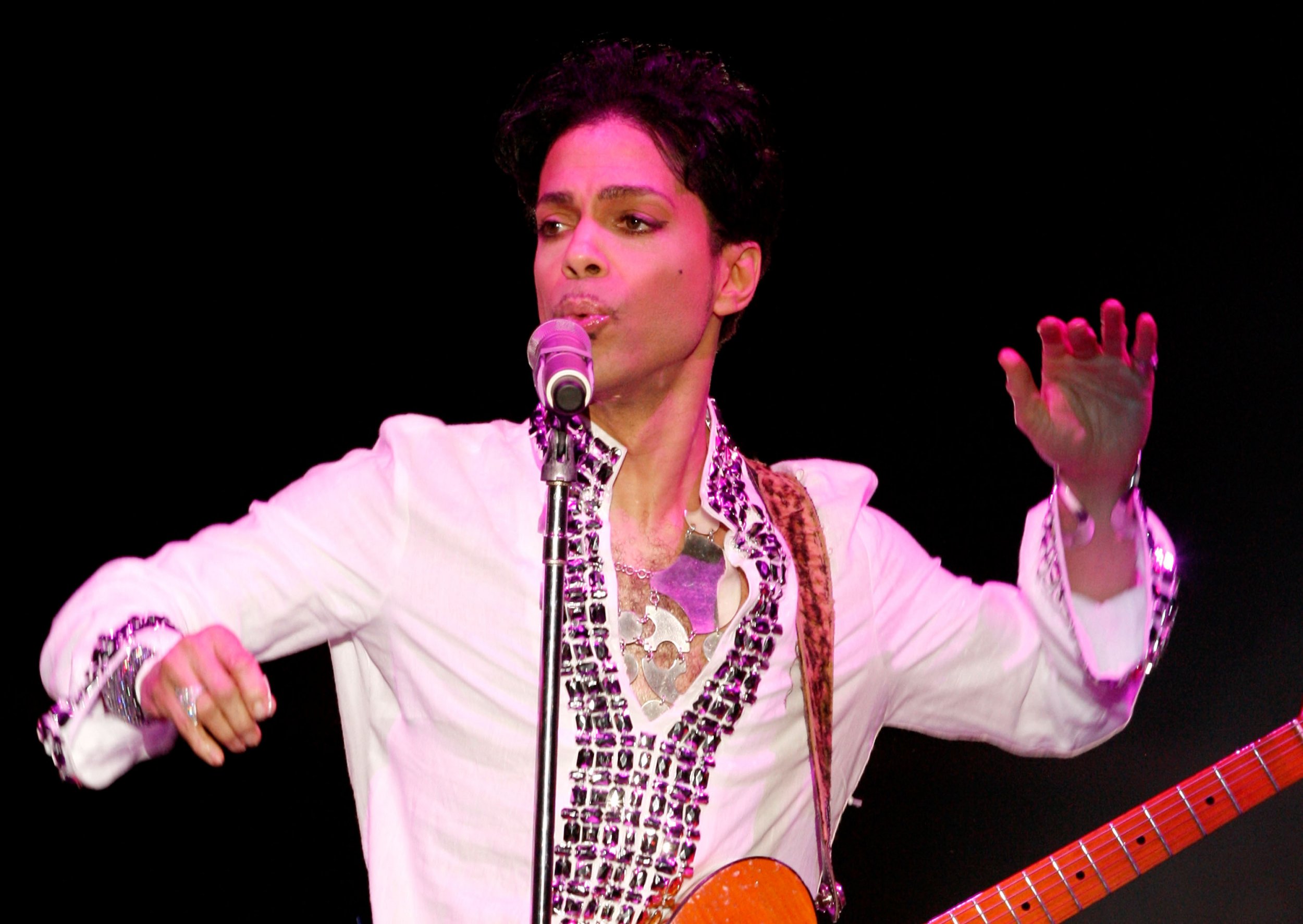 In the month since Prince's death on April 21, his estate has had to wade through a lot of confusion. The singer leaves behind a legacy—including musical recordings and properties including his recording facility Paisley Park—that some say is worth $800 million. So perhaps it's unsurprising that purported family members Prince may or may not have even known have now come forward seeking a piece of his fortune.
Newsweek previously chronicled the murky situation that had developed in the immediate aftermath of Prince's death: in late April, his sister Tyka Nelson, his only full blood sibling, petitioned a Minnesota court to put the estate into the hands of Bremer Trust, a wealth management firm that had looked after Prince's finances while still alive. Nelson and Prince's surviving five half-siblings—sisters Sharon and Norrine and brothers John, Omarr and Alfred—will prosper from the estate's continued monetization of his music and assets. (Two of Prince's half-siblings, Lorna and Duane, are dead. His only (known) child, Boy Gregory, died a week after being born in 1996.)
It appears the "Purple Rain" singer remained on good terms with his family, thus acrimony among the siblings over his fortune seems unlikely. Prince biographer Matt Thorne told Newsweek in April: "He seemed very close to his family. He had frustrations with his family at certain times, but he wanted to have a good relationship with his family. He did employ his half-siblings, he did give them jobs when he could."
However, since then, new claimants to Prince's fortune have emerged. First, there is alleged son Carlin Q. Williams , a federal prisoner from Missouri who claims Prince slept with his mother, Marsha Henson, in July 1976. He is currently serving a seven-and-a-half-year sentence for gun possession in Colorado.
Williams' claims were first reported by website TMZ on May 10. Williams' lawyers filed court documents in Carver County, Minnesota, contesting he is Prince's biological child. He is seeking a DNA test to prove the singer is his father.
The legal filing comes with a signed affidavit from his mother, Henson, who said she slept with Prince at a Kansas City hotel in July 1976—leading to Williams' conception. She said she did not sleep with anyone else in the six weeks before or after her purported liaison with the star.
On May 18, two more heirs apparent filed legal papers seeking a stake in Prince's sizeable estate. They are Brianna Nelson, 31, the daughter of Prince's half-sibling Duane Nelson Sr., who died in 2011, and Duane Sr.'s granddaughter Victoria, 11, whose father was Prince's late nephew Duane Jr. Victoria's mother Jeannine Halloran signed an affidavit attesting to the youngster's heirship as her legal guardian.
Brianna and Victoria's claims could unlock a deeper family feud—the "frustrations with his family" that Prince biographer Thorne alludes to. Duane Sr. had worked for Prince as a security chief at Paisley Park, reported Billboard, but their relationship soured for reasons undisclosed and Duane Sr. was reportedly fired from the position. Tellingly, Tyka, in her court probate in April, mentioned herself and six of her siblings—including sister Lorna who died in 2006 and had no children—as parties interested in Prince's estate. There was no mention of Duane Sr. (Brianna and Victoria's attorney Andrew Stoltmann told the New York Daily News earlier in May that his exclusion "could have just been an oversight.")
In their motion, Prince's alleged niece Brianna and his alleged grand-niece Victoria said Duane Sr. shared the same father as Prince: John L. Nelson. Their attorneys say that, as such, under Minnesota law, they would be rightful heirs as neither Duane Sr. or Duane Jr. are alive.
"Throughout his life, John L. Nelson held himself out as Duane Nelson Sr.'s father, including giving Duane Nelson Sr. his last name, publicly acknowledging him as his son and raising him as his child," the motion argues.
On Tuesday, however, Brianna and Victoria objected to genetic testing to prove their relation to Prince, leading to some raised eyebrows.
Clarifying to Newsweek Wednesday, the pair's attorney Andrew Stoltmann, a Chicago-based lawyer, said they had provided sufficient evidence as to their familial ties in their initial motion by including Duane Sr.'s birth certificate, which lists John L. Nelson as his biological father.
Stoltmann said under Minnesota intestate law there was "no requirement to be genetically tested" and that Duane Sr.'s birth certificate "establishes he has the same father as Prince," which is legally sufficient.
Of course, with reports emerging that nearly 700 people have claimed to be a half-sibling or a descendant of the singer in the time since his death, the Bremer Trust, the firm entrusted with the maintenance of Prince's estate, is right to be cautious.
"For those people, 95 per cent of people making a claim, a genetic test is entirely reasonable and we encourage it," said Soltmann when asked if he understood why a genetic test may be prudent. He reiterated there was no requirement for genetic testing of "people who fall under the very narrow Minnesota intestate requirement law."
Ultimately, whether Brianna and Victoria undergo a DNA test will come down to a court. "Whatever a judge orders, that's what we'll do," Stoltmann said.