Prince Dies at 57: Sister Tyka Nelson Says He 'Loved All of' His Fans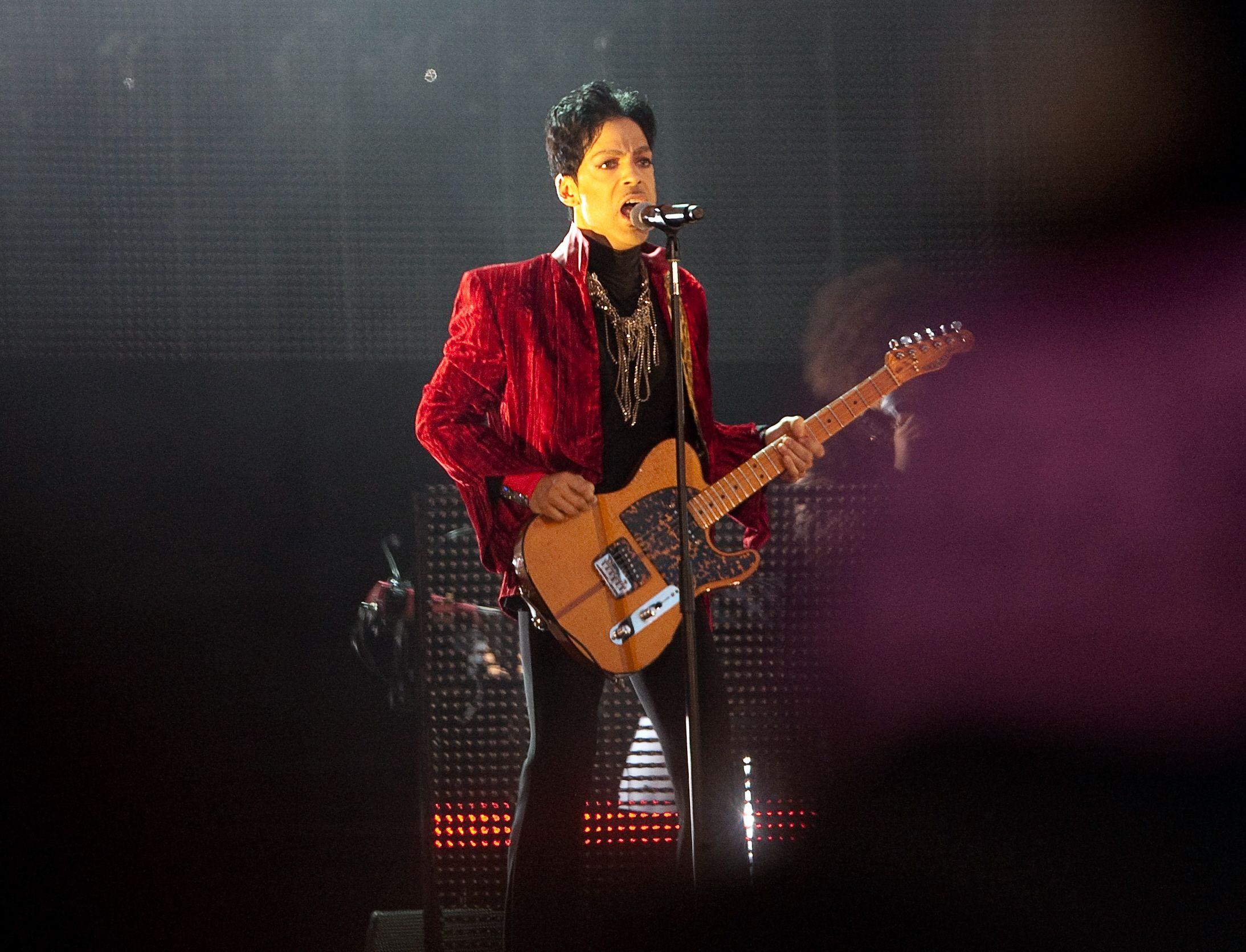 Prince's sister Tyka Nelson has addressed fans of the late music icon saying: "He loved all of you. Thank you for loving him back."
Nelson appeared in front of throngs of fans who gathered at his multi-million dollar Paisley Park estate in Minnesota, where the star died at the age of 57 on Thursday, reports Sky News.
Later on Facebook, Nelson reiterated how much the "Purple Rain" singer appreciated his loyal followers.
She also shared a passage from the Bible reading: " Greater love has no one than this, that one lay down his life for his friends."
Heartbroken fans gathered at the gates of Paisley Park on Thursday evening, leaving flowers and balloons in tribute to Prince.
The circumstances surrounding the Grammy Award-winning singer's death have yet to be revealed, but he was admitted to a hospital in Moline, Illinois, on April 15 after his jet made an emergency landing.
The star's representative assured fans he was fine and was recuperating at his home in Paisley Park.
Just one night after his hospital stay, he held a dance party at his estate where he said: "Just wait a few days before saying your prayers."
Tributes have poured in from across the globe to the musician. U.S. President Barack Obama hailed him as a "creative icon" in a Facebook statement. "Michelle and I join millions of fans from around the world in mourning the sudden death of Prince. Few artists have influenced the sound and trajectory of popular music more distinctly, or touched quite so many people with their talent," he added.
Denny Laufenburger, mayor of Prince's hometown of Chanhassen in Minnesota, said: "We are very proud that he built his studio Paisley Park in Chanhassen, but even prouder that he called us his neighbors."
On Friday, the Carver County Sheriff's Office released a transcript of the 911 call placed from Prince's home that led to emergency personnel rushing to his aid.
An unidentified male caller called the department at 9:43am saying that someone was "dead" and others in the house were "distraught," reports ABC News.
The dispatcher tried to identify the location of the incident, but the male caller struggled to remember the address for Paisley Park. Initially saying, "We're at Prince's house," the distressed caller went on to confirm the singer's identity: "Yes, it's Prince."
The singer was "confirmed DOA"—dead on arrival—by an ambulance dispatcher. He was confirmed dead at 10:07am.