Bruce Oldfield, a British couturier and one of Princess Diana's favorite designers, has given his assessment on today's fashionistas in a recent interview stating that today's Met Gala is an "embarrassment."
Oldfield's comments come as he has seen a royal resurgence in interest with Camilla, Duchess of Cornwall, becoming a dedicated client and wearing a Bruce Oldfield Couture design in a photoshoot for British Vogue's July 2022 issue.
Speaking to Daily Mail columnist Richard Eden, Oldfield stated his feelings on the intensity of today's fashion followers, saying:
"Fashion people scare me rigid. I just don't want to be anywhere near them. Those people who spend all their time in fashion houses."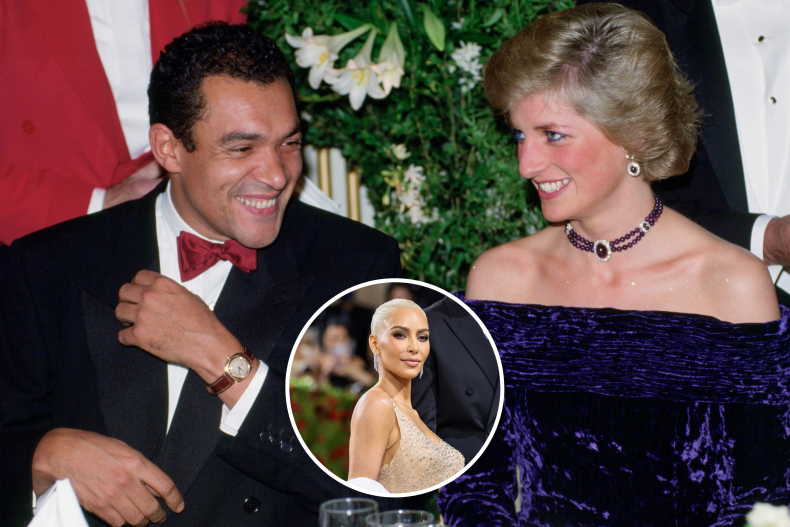 The outspoken creative did not hold back his thoughts on the biggest night in the fashionista's calendar, the annual Metropolitan Museum of Art Costume Institute Gala in New York, known simply as the Met Gala or Met Ball.
The event hosted by Vogue magazine editor Anna Wintour has become famous for its themed dress code with celebrities invited from all over the world to parade up the famous carpeted steps of the museum.
In 1996, the Met Gala even saw one of Oldfield's most famous clients attend wearing a daring design by Christian Dior: Princess Diana.
Of the event Oldfield told Eden: "If you look at the Met Ball it's an embarrassment."
"The women in the past who went, they were so stylish and well dressed. But this new lot seem like wannabe drag queens."
The comment, which could be interpreted as derogatory towards drag artists, comes as the 2022 Met Gala in May has drawn considerable attention following Kim Kardashian's decision to dress up in the infamous nude illusion gown worn by Marilyn Monroe to sing "Happy Birthday" to J.F.K. in 1962.
Kardashian was loaned the dress by Ripley's Believe It or Not museum collection which purchased the Hollywood treasure in 2016 for $4.8 million.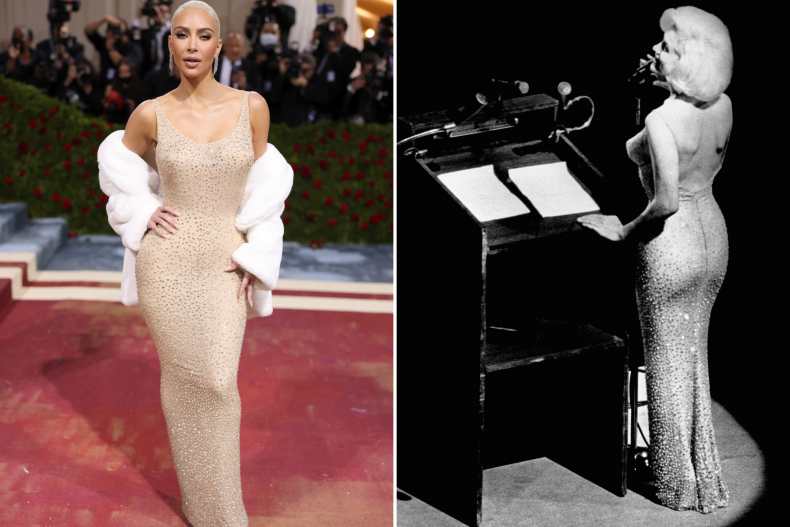 The extremely fragile gown was worn by Kardashian to enter the gala but was then changed out of with the reality star wearing a replica for the rest of the evening.
Despite this short wear time, fans of the dress have claimed that it has suffered considerable damage as a result of the loan to Kardashian, comparing photos of its condition pre- and post-gala.
Ripley's has denied that the dress sustained any major damage.
Oldfield came onto the fashion scene in the 1970s and shot to the pinnacle of British couture when he won Princess Diana as a client having been introduced through the charity Barnardos.
Diana wore many Oldfield evening gowns and chic daytime looks throughout the 1980s and into the 1990s but as she dramatically reduced her official royal duties following her divorce, she moved away from the fashion houses that had helped form her as one of the most stylish women in the world.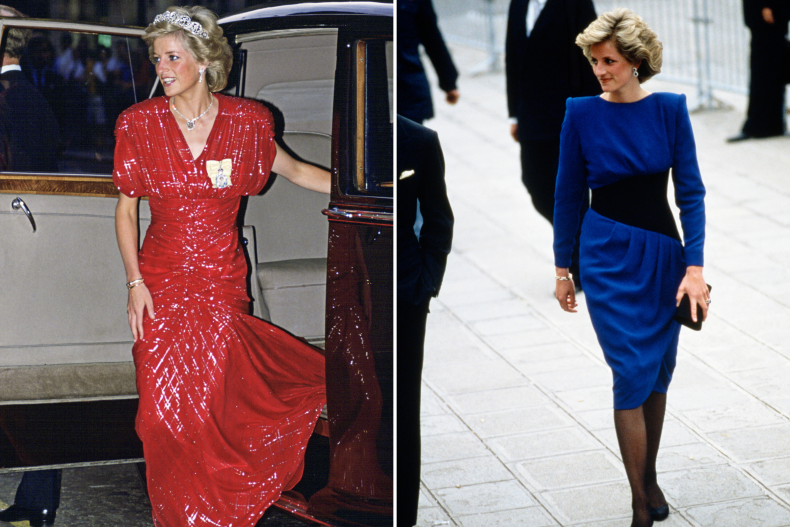 The discreet designer has spoken rarely of his working relationship with the late-princess which was close but in an interview with the Daily Telegraph in 2021, he said:
"That relationship lasted almost 10 years. It was really important for me. She was the perfect client. When I look back, it was relentless for her. We did dress her up like she was going to a wedding every day."
After her divorce when Diana held an auction of her most famous dresses at the suggestion of Prince William, she included five Oldfield designs among their number.
The dresses included a red and gold spangled silk chiffon dance dress worn by Diana to the premiere of the movie Hot Shots in 1991.
The sale generated $3.2 million worth of funds for a number of the princess's charities and tragically would take place just weeks before her death in a 1997 Paris car crash.
Over the resulting years Oldfield has dressed two more of the queen's daughters-in-law, Sophie, Countess of Wessex, the wife of Prince Edward, and Camilla, Duchess of Cornwall, Prince Charles's second wife.
Oldfield is a firm favorite of Camilla's with the royal wearing a layered white chiffon Oldfield gown beneath her robes for her investiture into the Order of the Garter in June, as well as wearing designs from the house for Royal Ascot and her Vogue feature.
Speaking to The Sunday Times of the future queen, Oldfield said: "She's fabulous. I'm really pleased that people are warming to her."
"In America is was quite difficult, because people are pro... somebody else," he said in reference to Diana. "But it's 20 years ago, you know. Please!"
Newsweek reached out to Bruce Oldfield for comment.