Prison Expert Explains What Alex Murdaugh's Life Will Be Like Behind Bars
Prison expert Larry Levine explained on Thursday what Alex Murdaugh's life would look like behind bars, now that he has been sentenced for life in prison for killing his wife and son.
Once a prominent attorney in South Carolina, Murdaugh was found guilty earlier this month by a jury on two charges of first-degree murder for the 2021 killings of his 52-year-old wife Maggie and his 22-year-old son Paul.
However, his legal team has vowed to appeal this verdict.
Murdaugh has been placed in a single cell at Kirkland Correctional Institution in Columbia, South Carolina, a high-security state prison, according to The Independent. He has been separated from other prison inmates due to concerns that he might be attacked.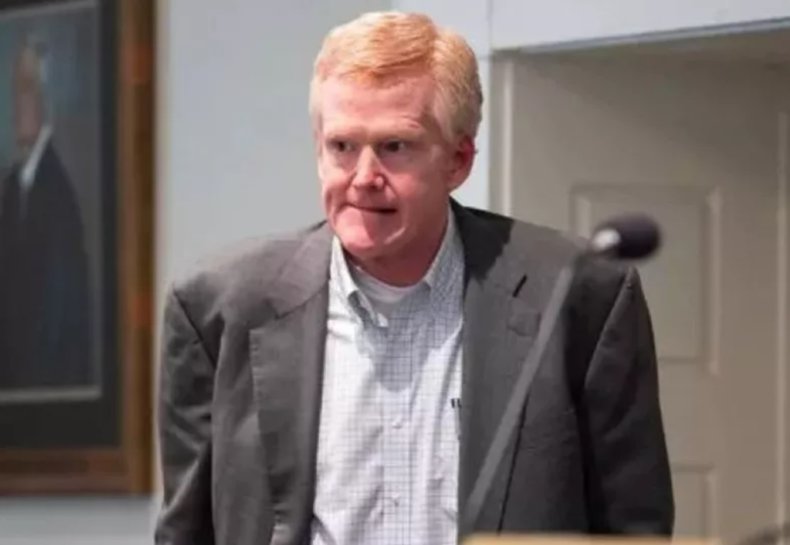 He is also currently under constant surveillance from prison officials and only comes into contact with other inmates when he briefly leaves his cell.
Murdaugh will stay 45 days in the high-security prison while authorities gather additional background information and conduct medical and mental health assessments.
News Nation host Brian Entin on Thursday asked Levine, founder of Wall Street Prison Consultants, whether Murdaugh's lawyers could be appealing the decision on an attempt to move him out of the state prison and back into a county jail where conditions might be more comfortable.
"No. He has already been convicted. He has already been sentenced. Essentially he is serving his time," Levine responded.
Murdaugh's attorney Jim Griffin vowed to push back against the verdict by appealing the case and possibly filing it in the U.S. Supreme Court, according to The Independent. A notice to appeal has already been filed on behalf of Murdaugh, according to South Carolina Senator Dick Harpootlian, who is part of his legal team.
"Today @lawyergriffin and I filed our notice of appeal for Alex Murdaugh. This is the next step in the legal process to fight for Alex's constitutional right to a fair trial," Harpootlian tweeted on Thursday.
Levine described this appeal as a "waste of time," arguing that Murdaugh is "never" getting out of prison. He also predicted that he may not get out of the state prison where he is currently being held.
"Nowadays in prisons, they have zoom-type video setups because they know inmates have to testify and appear and go before proceedings. So he may not get out of that prison. I mean where he's at now, that's a custody and security classification center where they are going to figure out how cuckoo this guy is and where they're gonna put him. But he's not gonna really do his time there," said Levine.
Prison officials are concerned he might be a target for other inmates given his prominent legal presence in the state. The 54-year-old has his meals brought to his cell and is escorted by a prison guard when he breaks out from confinement, which rarely happens, according to the Daily Mail.
The Kirkland Correctional Institution has been deemed an infamous facility after some chilling incidents in which inmates have hurt each other.
In 2017, two inmates strangled four others because they wanted to be placed on death row, according to the Daily Mail. Denver Simmons, one of the murderers, who was convicted for killing a mother and her son, agreed with fellow inmate Jacob Philip, who was imprisoned for killing his girlfriend and her daughter, to lure the victims into their cell as they promised drugs and cookies.
The two inmates then used a broom and an electrical cord to beat and strangle the victims and later went to the guard station to confess their crime.
Newsweek reached out to Levine for comment.