Prisoners Say They Were Told To Refuse COVID Tests To Keep Rates Low
Three family members of inmates at the Arizona State Prison Complex-Yuma have alleged that prison administrators and staff orchestrated threats to discourage inmates from getting COVID-19 tests in order to keep the prison's case numbers low.
The Arizona Department of Corrections (ADC) has called the allegations "unsubstantiated."
The Phoenix NPR station KJZZ interviewed Stephanie Hale-Perry, the wife of an inmate. Hale-Perry said her husband claimed that the prison's deputy warden, correctional officers and members of the special services investigation unit all met with the "heads," informal inmate leaders, to orchestrate physical threats of violence meant to discourage inmates from getting tested. The heads allegedly threatened to "beat down" any inmates who accepted the nasal swab test.
"[Inmates] were told, if they accepted the testing, they would be shipped off to a different yard, lose all their possessions, and not be able to contact family members," Suzanne McMillan, a mother of an inmate, told KJZZ.
"Avery Contreras," another inmate's wife who used a pseudonym to protect her husband from retaliation, corroborated the claims of McMillan's husband.
McMillan, Hale-Perry and Contreras all said their family members stood up to threats and got tested anyway in the interest of health safety. McMillan said her son and his inmate friends got tested after reading news reports of COVID-19 testing in other Arizona prisons.
The women all expressed a loss of trust in ADC's handling of the epidemic. "I'm extremely upset. The Department of Corrections is playing politics with my husband's life," Hale-Perry said.
ADC spokesperson Bill Lamoreaux denied the allegations to KJZZ and said 4,500 Yuma inmates received coronavirus tests. He also said the ADC promised to investigate any information on credible threats.
Newsweek contacted the ADC for comment.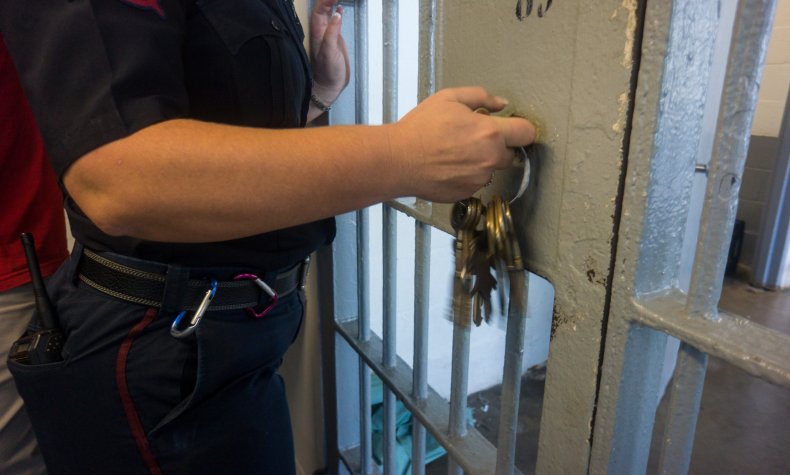 The close, cramped, indoor confinement of prisons makes them potentially vulnerable to coronavirus outbreaks.
In late March, Arizona prison officer Lt. Mark Hasz claimed that ADC Director, David Shinn sent an email forbidding prison officials and officers from wearing personal protective equipment (PPE) for fear that it would frighten prisoners. The governor pledged to investigate the claim.
On August 5, the ADC confirmed that 517 of the 1,066 inmates at ASPC-Tucson Whetstone Unit in Tucson had COVID-19—nearly 50 percent of its inmates. All the prison's complex staff had been required to wear cloth face coverings since June 15, but inmates only began being provided with face coverings on On July 2.
At the time, the ADC said that over 7,100 state inmates had been tested with only 890 confirmed cases, a number representing 2.27 percent of the state's total prison population.
The Marshall Project estimated that at least 78,526 people in state and federal prisons across the U.S. have tested positive for COVID-19 as of July 28, with 766 deaths.
As of August 21, Arizona ranks seventh amongst U.S. states with the highest overall number of confirmed coronavirus cases. It has had 198,000 total confirmed COVID-19 cases and 4,760 related deaths.
In early August, the state's medical examiners reportedly had to transfer bodies of people killed by COVID-19 into refrigerated storage units as the state coped with a surge in fatalities.
Correction (8/22/2020, 4:30 p.m.): A previous version of this story misidentified the prison. We regret the error.
Update (8/23/2020, 2:00 a.m.): This article has been updated to include more background on the coronavirus in prisons.