Pro-Hydroxychloroquine Doctor Stella Immanuel Says 'Lying' Fauci Is Playing With People's Lives
Stella Immanuel, the controversial doctor who praised hydroxychloroquine in a since-deleted video and said masks were unnecessary in fighting coronavirus, targeted top U.S. immunologist Dr. Anthony Fauci on Wednesday for his position regarding the anti-malaria drug.
"Fauci you are lying. You know it. Americans are dying and you are playing Russian roulette with their lives," Immanuel wrote on Twitter early Wednesday morning.
Fauci previously refuted Immanuel's suggestion that hydroxychloroquine can treat individuals who contract the novel coronavirus, saying the evidence showed otherwise.
"The overwhelming, prevailing clinical trials that have looked at the efficacy of hydroxychloroquine have indicated that it is not effective in coronavirus disease," the National Institute of Allergy and Infectious Diseases (NIAID) director said during an interview with ABC's Good Morning America.
Earlier this week, Immanuel shared unsubstantiated claims about the effectiveness of hydroxychloroquine as a coronavirus treatment method in a video that went viral on Twitter. The video was removed from social media after President Donald Trump retweeted it on Monday night. Trump similarly promoted using the anti-malaria drug to treat COVID-19 during the first several months of the U.S. virus outbreak, despite an absence of scientific evidence to support his claims.
"This virus has a cure, it's called hydroxychloroquine, zinc, and Zithromax. You don't need masks, there is a cure," Immanuel said in the now-deleted video.
The Houston-based physician, whose claims about other medical treatments involved aliens and demons in the past, reiterated misleading declarations about a "COVID cure" while speaking to reporters outside the Supreme Court on Tuesday.
"America, you don't need to be afraid. COVID has a cure. You don't need to be afraid. COVID has prevention," she said. "If they put everybody on hydroxychloroquine now, for those with early disease, early disease, and those that want to get prevention, I'm telling you it will stop COVID in its tracks in 30 days."
Trump later defended his decision to retweet Immanuel's video during a White House briefing on Tuesday, although the president admitted he was unfamiliar with her background. "I thought her voice was an important voice, but I know nothing about her," he said.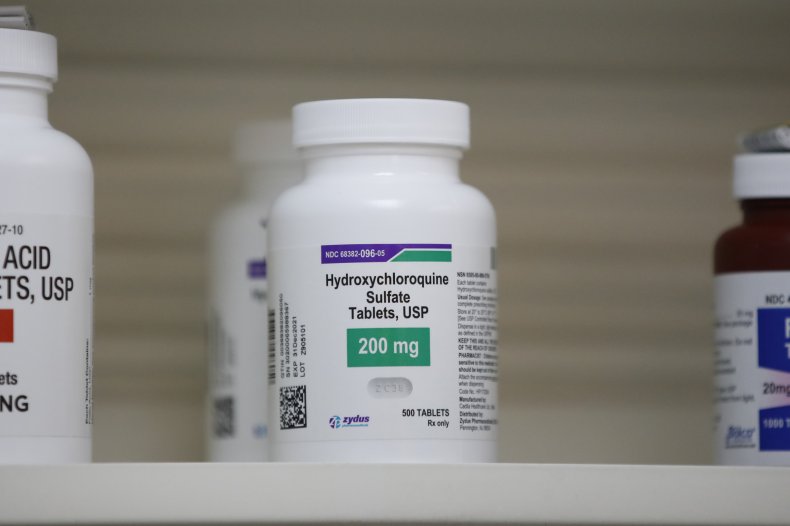 Multiple research studies assessing the impact of hydroxychloroquine on COVID-19 patients suggested the drug has little to no effect on patients ill with the respiratory disease. The Centers for Disease Control and Prevention, World Health Organization (WHO) and U.S. Food and Drug Administration have emphasized that its effects in that context remain unproven, and any cure or treatment for COVID-19 does not yet exist.
"The misuse of hydroxychloroquine can cause serious side effects and illness and even lead to death," the WHO said in its statement regarding hydroxychloroquine. Research into the drug's impact on COVID-19 patients remains ongoing.
Newsweek reached out to NIAID and the White House for comments but did not receive replies in time for publication. An attempt to contact Immanuel through her Fire Power Ministries service was unsuccessful.