Progressives Cheer End of U.S. Support for Yemen War After More Than 230,000 Deaths
Progressives cheered the news that President Joe Biden plans to end U.S. support for the Saudi Arabia–led war in Yemen, which has resulted in the deaths of nearly a quarter million people since the conflict broke out in 2014.
U.S. support for Saudi Arabia and its coalition of regional allies against Houthi fighters in Yemen began under President Barack Obama, when Biden was vice president. President Donald Trump continued the support and even vetoed a bipartisan resolution from Congress to end U.S. backing for the Saudi-led coalition, which was widely condemned by human rights experts and activists for disregarding the lives of civilians.
White House national security adviser Jake Sullivan said Thursday that Biden would announce the end of U.S. military support for the Saudi-led coalition. Sullivan explained that the president wanted the U.S. to instead play "a more active and engaged role" in bringing the conflict to an end through diplomatic channels.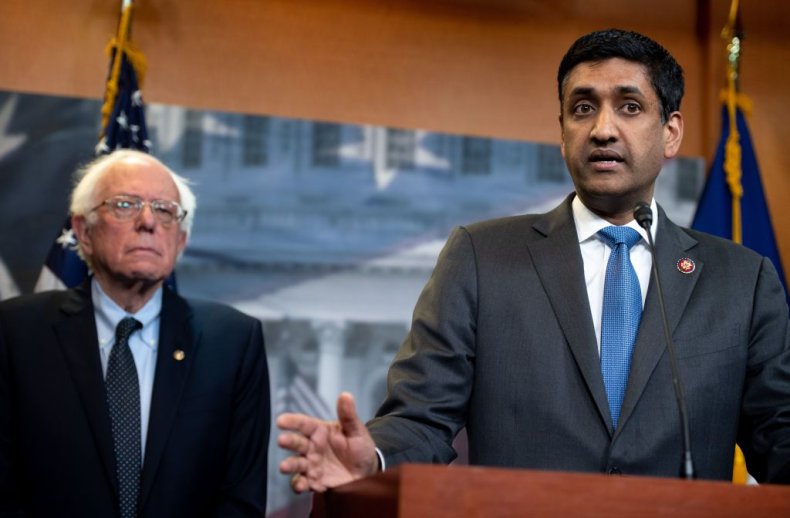 Senator Bernie Sanders, a progressive independent from Vermont, cheered the decision in a Thursday Twitter post. Sanders was instrumental in leading the efforts to pass a bipartisan war powers resolution to end U.S. support for the conflict, but Trump vetoed that bill in 2019.
"Today's announcement that the White House will end military support for the Saudi-led...Yemen war is a tribute to the work of so many activists over the years. Yemen needs food, medicine, and health care—not bombs and blockades," Sanders tweeted.
At the end of 2020, the United Nations estimated that some 233,000 people had died as the result of the Yemen conflict.
"The war had already caused an estimated 233,000 deaths, including 131,000 from indirect causes such as lack of food, health services and infrastructure," a report from the U.N. Office for the Coordination of Humanitarian Affairs explained.
"Hostilities have directly caused tens of thousands of civilian casualties; 3,153 child deaths and 5,660 children were verified in the first five years of the conflict, and 1,500 civilian casualties were reported in the first nine months of 2020," the report added.
Representatives Ro Khanna of California and Ilhan Omar of Minnesota, both prominent progressive Democrats, voiced their support for Biden's decision as well.
"Today marks the beginning of a new era in our foreign policy - one that prioritizes human rights and diplomatic solutions. Even when @SenSanders & I passed our bipartisan War Powers Resolution, Trump still vetoed it," Khanna pointed out in a tweet. "Biden is prioritizing human life over military might."
Retweeting the news, Omar simply wrote: "Alhamdulillah," an Arabic term meaning "praise be to God."
Senator Elizabeth Warren, a Massachusetts Democrat, tweeted, "I have been calling for an end to US support for the senseless military campaign in Yemen, which only brought death and destruction to the Yemeni people. I fully support President Biden's announcement today on the end of US support for Saudi-Emerati offensive operations."
Democratic Representative Mark Pocan of Wisconsin wrote on Twitter, "This is a huge win—led by the work of @USProgressives—demanding for years that America ends its complicity in the Saudi war in Yemen and the human rights disaster that has resulted."
Defense Priorities, a national security think tank, also spoke favorably of the announcement.
"Ending U.S. offensive support for the Saudi-led war in Yemen would advance U.S. interests and values. This move could be a long-overdue step toward a more sensible and balanced U.S. foreign policy in the Middle East," Defense Priorities fellow Daniel DePetris told Newsweek.
"Because U.S. security does not depend on who wins Yemen's civil war, U.S. policy there need not sacrifice U.S. values to please the Saudis or Emiratis. The U.S. should be neutral and support a settlement," DePetris added.