Senate Votes to Demand Donald Trump End Support for Saudi Arabia in Yemen, but Will It Help End the War?
The United States Senate passed a historic resolution Thursday to demand that President Donald Trump end military support for Saudi Arabia in its controversial war in Yemen.
The vote was the first such use of the powers afforded to lawmakers by the 1973 War Powers Resolution. The passage of Senate Joint Resolution 54—introduced in February by Senators Bernie Sanders, Mike Lee and Chris Murphy—came amid accusations that Saudi Crown Prince Mohammed bin Salman ordered the killing of a prominent journalist and that his armed forces had committed war crimes in their campaign against the Zaidi Shiite Muslim group known as Ansar Allah or the Houthis in Yemen.
The bill would next be evaluated by the House of Representatives and, if passed there, would reach the president. This may be unlikely, however, as a last-minute Republican move blocked debates on the War Powers Resolution for the rest of the congressional year. Trump and his top officials have also staunchly defended Saudi Arabia, however, and the Republican leader has suggested he may move to veto such a measure.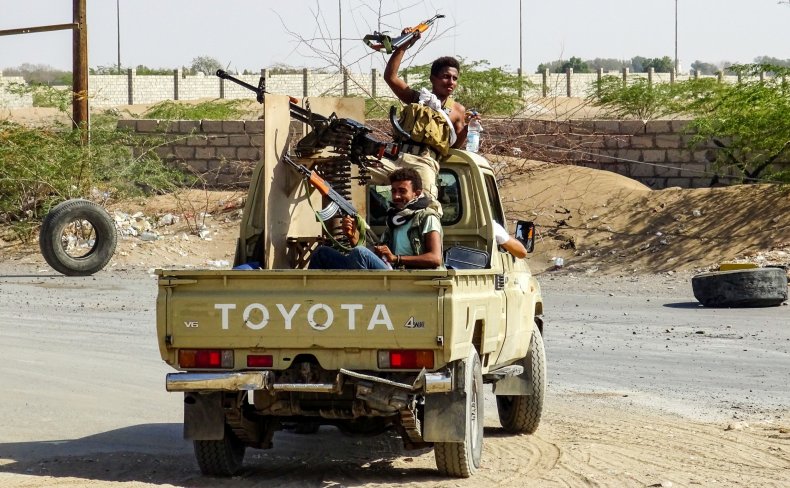 The War Powers Resolution was conceived in order to provide legislators with a means to check the president's ability to wage war abroad without congressional approval. The resolution requires the president to confer with lawmakers before declaring war, but post-9/11 conflicts have largely fallen under the Authorization for Use of Military Force Against Terrorists passed under former President George W. Bush days after the deadly attacks in 2001.
This "war on terror," however, has been broadly defined by that administration and its successors, costing some $6 billion in conflicts that killed up to 500,000 people, according to conservative estimates compiled last month by Brown University. Former President Barack Obama also did not seek congressional approval for covert and overt actions against the governments of Libya and Syria, nor in supporting Saudi Arabia against the Houthis, which Washington and Riyadh define as a proxy force for Iran.
Since the Saudi-led campaign began in 2015, Yemen's living conditions have drastically deteriorated, with the United Nations deeming it "the world's worst humanitarian crisis" due to civilian casualties, disease and famine. At the helm of this war is Prince Mohammed, who also serves as the kingdom's defense minister and is a personal friend of Trump's senior adviser and son-in-law Jared Kushner.
Trump continued the conflicts of his predecessor after inheriting them in early 2017 and followed in Obama's footsteps in bypassing the War Powers Resolution twice to launch strikes against the Syrian government in response to alleged chemical weapons attacks. He also touted his efforts to expand military ties to Saudi Arabia.
The slaying of Jamal Khashoggi, a Saudi journalist who fled the kingdom last year after criticizing his government's campaign in Yemen, at the hands of Riyadh's agents at the kingdom's embassy in Istanbul drew new scrutiny on U.S.-Saudi ties, however. As evidence mounted that Prince Mohammed himself was behind the killing, as allegedly detailed in a classified CIA report, the Trump administration refused to admonish its longtime Middle East ally.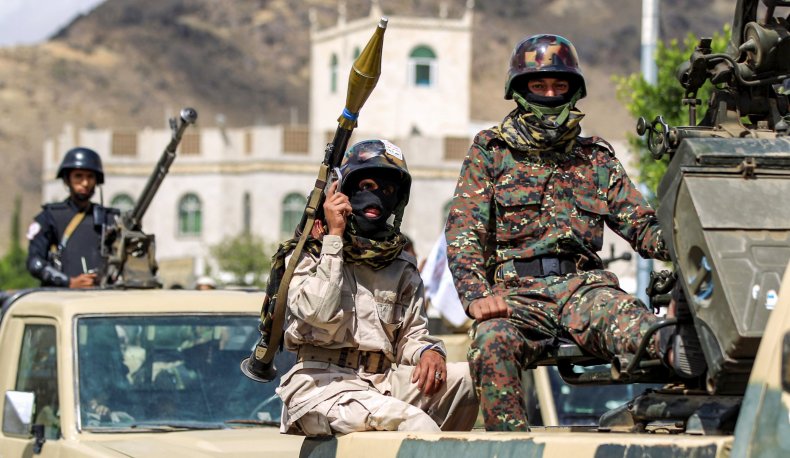 Last month, Trump lashed out at critics in a White House statement in which he defended his close alliance with Saudi Arabia and blamed Iran for the war in Yemen. He again suggested that Prince Mohammed may have ordered what Riyadh has argued was a rogue operation to kill Khashoggi, but nonetheless warned lawmakers that he would only endorse congressional proposals that "are consistent with the absolute security and safety of America."
Undeterred by pleas from Secretary of State Mike Pompeo and Secretary of Defense James Mattis and incensed by the lack of a briefing by CIA Director Gina Haspel, senators voted 63–37 in favor of advancing a measure that would cut U.S. support for Saudi Arabia. A subsequent briefing by Haspel only further convinced some Senate leaders that Prince Mohammed was behind Khashoggi's death and earlier Wednesday, the Senate voted 60–39 to open debate on the resolution that ultimately passed Friday.
Also on Thursday, however, Republican House Speaker Paul Ryan slipped in language blocking any discussion of the War Powers Resolution for the current congress into the 2018 farm bill. The vote passed 206–203, with 18 Republicans going against and 5 Democrats offering their support.
Meanwhile, the U.S., Saudi Arabia and Iran have all welcomed ongoing peace talks recent convened between the Saudi-backed Yemeni government and the Houthis in Sweden. Both sides have agreed to a prisoner swap and to hand control of the disputed port city of Al-Hodeidah to the United Nations, which continues to push for a more comprehensive cessation of hostilities and a reopening of the Sanaa International Airport among other steps to ease the country's suffering.