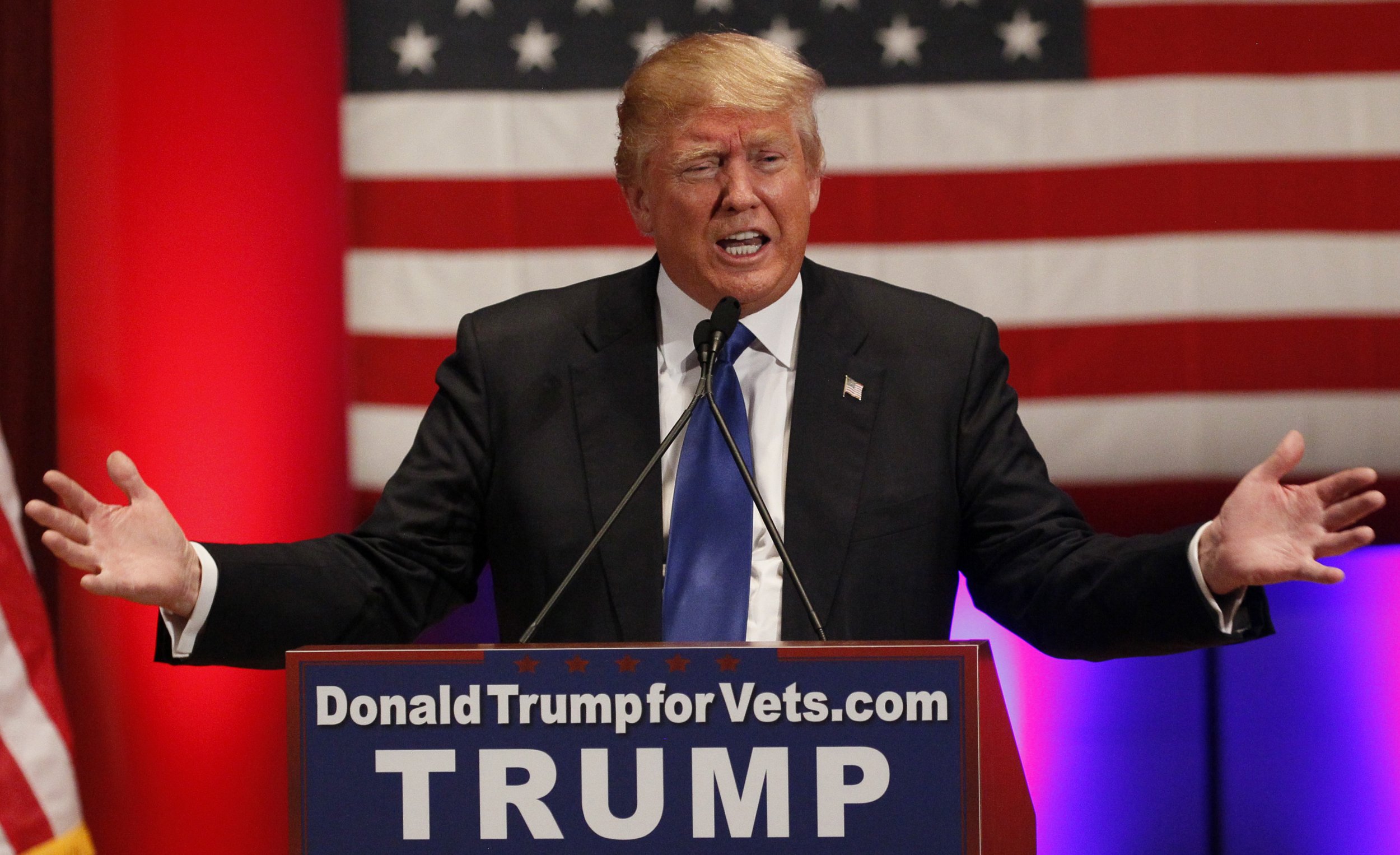 Updated | Shortly after Republican front-runner Donald Trump began speaking at his veterans' fundraising event in Iowa on Thursday night—a move in protest of Fox News's GOP debate happening simultaneously nearby—three protesters began shouting at the billionaire from the audience.
"We love our vets, Trump loves war!" two women and a man said as security personnel escorted them out of the gathering at Drake University in Des Moines, Iowa.
Instead of participating in his party's seventh debate on Thursday—and last contest before the Iowa caucuses on Monday—Trump decided to host the rival event.
The billionaire tycoon and reality TV star said he boycotted the main primetime contest because of his ongoing feud with Fox News anchor Megyn Kelly, who challenged Trump's derision of women at the first GOP debate in August. Instead, he decided to lead the fundraiser for veterans at the same time seven of his rivals faced off on stage at the Iowa Events Center, not far from the university.
"I didn't want to be here...I wanted to be about 5 minutes away," Trump said at the opening of the event.
Later, two of Trump's challengers, former Arkansas Governor Mike Huckabee and former Pennsylvania Senator Rick Santorum, attended the event after they participated in the earlier, so-called undercard debate for the lower polling candidates. Trump invited both men onstage to speak to the audience.
Trump's fundraiser and the Republican debate took place just four days before the Iowa caucuses, the first event in the nominating process of the election cycle.
You can watch Trump's fundraiser right here via YouTube:
This story has been updated to include details from Trump's event.