Sarah Huckabee Sanders Service Refusal Compared to Racial Segregation As Protests Greet Red Hen Reopening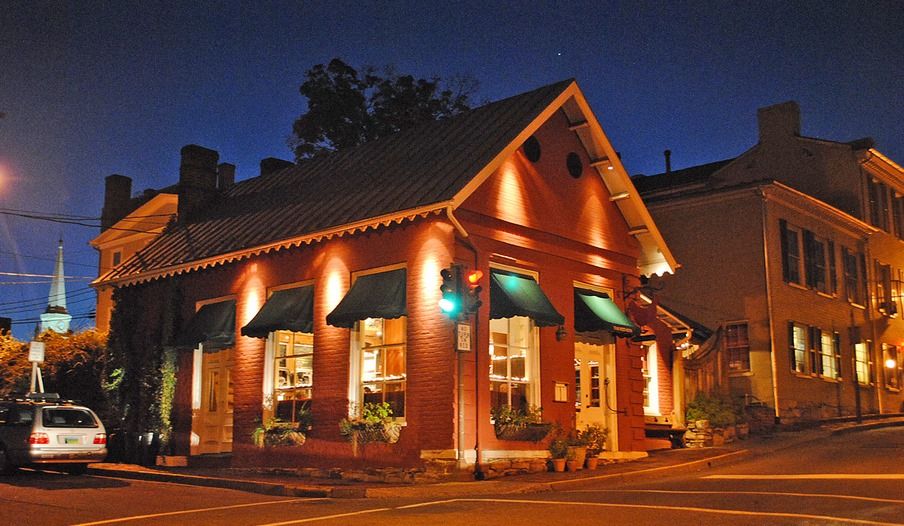 The Red Hen restaurant that tossed itself into the national spotlight after refusing to serve White House press secretary Sarah Huckabee Sanders last month reopened for the first time Thursday evening, even as protests continued outside.
Protesters carried signs that compared the Lexington, Virginia, restaurant to those that refused to serve African Americas during the civil rights era. One sign read: "Red Hen 2018 = 1960 Woolworth Lunch Counter," in reference to African Americans who were denied service after sitting at a lunch counter for whites.
"They were getting kicked out of places for the color of their skin, now we have people getting kicked out of restaurants for their political persuasion," Paul Brockman, a member of the gun rights advocacy group the Patriot Picket, told USA Today.
Although protesters gathered outside the restaurant, the small venue was booked for the night and had to turn away anyone without a reservation, USA Today reported.
For the past two weeks, the Red Hen was forced to temporarily shut down following backlash and protests over its decision not to serve the president's well-known spokeswoman. In the days following the incident, protesters gathered outside bearing Trump flags and a man was arrested for allegedly throwing feces at the building while yelling "Make America Great Again."
People on Facebook and Yelp immediately took to the internet to give feedback, regardless of if they had ever been to the restaurant. At one point, its website was thought to have been hacked after containing code that linked to a page selling "general Viagra" in Australia.
The choice of a private company to deny Sanders ignited a political debate about civility. Supporters of the president said it was inappropriate and intolerant while others, like Congresswoman Maxine Waters, said that Trump administration officials should expect continued confrontation at restaurants and in public over the "zero tolerance" immigration policy that led to the separation of thousands of families. Some referenced the time in 2012 that a baker declined to host a media event with then-Vice President Joe Biden because of differing political opinions and received praise from conservatives.
Trump came to his press secretary's defense when he tweeted that the Red Hen should focus on "cleaning its filthy canopies, doors and windows (badly needs a paint job) rather than refusing to serve a fine person like Sarah Huckabee Sanders." It was later reported that Trump's own Mar-a-Lago golf club restaurant has a history of health code violations.